Juan Luis Guerra to Receive Lifetime Achievement Award At Billboard Latin Music Awards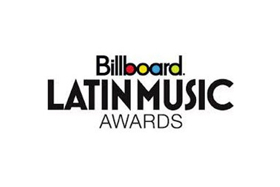 International famed artist Juan Luis Guerra will be honored with a Billboard Lifetime Achievement Awardin recognition of his outstanding 35-year career at the 2019 Billboard Latin Music Awards. The exciting event will broadcast live on Telemundo Thursday, April 25 at 8pm/7c from Mandalay Bay Events Center in Las Vegas. The prestigious show will also air simultaneously on Spanish-language entertainment cable network, Universo, and throughout the Americas via Telemundo Internacional. Tickets to the event are now on sale at AXS.com, the Mandalay Bay Resort and Casino box offices or by calling (702) 632-7777.
While the Billboard Latin Music Awards are given out based solely on chart performance, every year Billboard, together with Telemundo, also bestows its Billboard Lifetime Achievement Award to an artist with an enduring and exceptional career, who has expanded the reach of Latin music, whose contributions go beyond music and whose influence has had a major impact on Latin music worldwide. Past recipients of the Lifetime Achievement Award include Carlos Santana, Jose Jos', Marco Antonio Solis, Man' and Ricardo Arjona, among others.
Regarding this great honor, Juan Luis Guerra said "It's a great privilege for me to receive this recognition from the Billboard Latin Music Awards. I'm grateful for the continuous support that I've received, which has blessed me with the opportunity to do what I love during these 35 years of my career. It fills me with joy every time I get to be present in front of all of you."
Known as a producer, singer, composer, songwriter and all-around musician, Guerra is one of the most recognizable and award-winning names in Latin music, who throughout his admired artistic career has launched 15 successful albums and sold over 30 million records worldwide, winning multiple awards throughout his career. Along with his Band 440 (or 4-40), named after the standard pitch of "A" (440 cycles per second), Guerra produced music that combined merengue and Afro-Latin fusion styles to form a sound unique to Guerra. From an early age, he showed special interest in music and guitar. With his musical vocation reaffirmed, he studied Guitar and Musical Theory at Santo Domingo's National Conservatory of Music. Later, he decided to travel to the United States to enroll in Berklee College of Music in Boston, the same university that presented him with honorary Doctor of Music degrees years later.
Guerra has 42 titles on the Hot Latin Songs chart, six of which hit No. 1, including the chart toppers "La Llave de Mi Coraz'n" which reigned for four weeks in 2007 and his featured role on Enrique Iglesias' "Cuando Me Enamoro," featuring Juan Luis Guerra which led for 17 non-consecutive weeks in 2010. He also scored 27 titles on the Latin Airplay chart, six of which went No. 1, including "La Llave de Mi Coraz'n" which reigned for four weeks in 2007, "Cuando Me Enamoro," which ruled for 17 nonconsecutive weeks in 2010 and "Tus Besos" which topped the list for seven consecutive weeks in 2014. On the Tropical Songs airplay, he's charted 26 titles, 11 of which went No. 1, including the hits "Las Avispas" which ruled for 10 nonconsecutive weeks in 2004 and "Bachata en Fukuoka" which reigned for eight consecutive weeks in 2010. On the albums end, he charted 15 hits on the Top Latin Albums Chart, three of which went No. 1, including La Llave de Mi Coraz'n (2007), A Son De Guerra Tour (2013) which topped the chart for six weeks, and Todo Tiene Su Hora (2014) and 18 hits on the Tropical Albums chart, seven of which topped the list, including the smash Bachata Rosa, which ruled for 12 non-consecutive weeks in 1991, Para Ti, which led the tally for seven consecutive weeks in 2004, and A Son de Guerra, which reigned for nine non-consecutive weeks in 2010.
During his prolific musical career, Juan Luis Guerra has won multiple awards. The Latin Academy of Recording Arts & Science named him "Person of The Year" in recognition of his valuable contribution to Latin music and his excellent musical trajectory. In 2005, Guerra received Billboard magazine's Spirit of Hope Award for the charitable outreach work of his Juan Luis Guerra Foundation, which quietly provides assistance for disadvantaged Dominican families with medical needs.
Guerra returns to the musical scene tomorrow, Friday, April 5, with his new and much awaited single "Kitipun," from his upcoming studio album that will soon launch worldwide.
Exclusive content about this year's three-hour ceremony, as well as the complete list of finalists, can be found at PremiosBillboard.com, the official website of the 2019 Billboard Latin Music Awards. Fans can be part of the action of the star-studded event following @LatinBillboards across Instagram, Facebook, Twitter and Snapchat as TeamTelemundo, and join the conversation using#Billboards2019.