Sarasota Orchestra Receives Grant From Impact100 SRQ
The grant funds from Impact100 SRQ will go directly and exclusively toward the purchase and maintenance of education program instruments.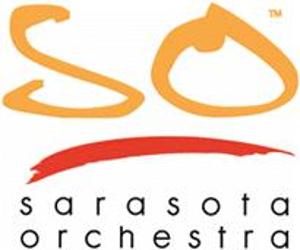 Sarasota Orchestra has been awarded a $110,500 grant from Impact100 SRQ. This substantial award will help advance Sarasota Orchestra's mission to engage, educate and enrich the community through high-quality, live musical experiences by funding the purchase and repair of instruments specifically designated for the Orchestra's education programs.
Joseph McKenna, Sarasota Orchestra's President and CEO, stated, "We are honored to receive this momentous grant from Impact100 SRQ. Their generous support will significantly enhance Sarasota Orchestra's efforts to keep music and music education accessible to everyone in our community."
Over the years, the Sarasota Youth Orchestras and Summer Music Camp have made lasting impacts on the lives of thousands of young people from Sarasota, Manatee and Charlotte counties. Sarasota Orchestra loans instruments and equipment to students in their education programs whose families cannot afford them. Purchasing or renting an instrument could potentially represent a significant financial burden, or even a deterrent, for students wishing to participate in music programs. By loaning out instruments, Sarasota Orchestra is able to offer the joy of music and benefits of music education to all students, regardless of socioeconomic status. The grant funds from Impact100 SRQ will go directly and exclusively toward the purchase and maintenance of education program instruments.
"The members of Impact100 SRQ were excited to award one of six $110,500 grants in the 2022 giving year to Sarasota Orchestra," said Impact100 SRQ President Pam Kandziora. "It was the first time in our chapter's four-year history that we funded an initiative in the Arts and Culture Focus Area. Our members collectively recognized the importance of an initiative which will allow more students to experience the benefits of music education without financial barriers to participation."
To learn more about Sarasota Orchestra's 2022-2023 season and education programs, visit www.SarasotaOrchestra.org.
Since 1949, Sarasota Orchestra has inspired and entertained music-lovers across the region and visitors from around the world. As the oldest continuing orchestra in the state of Florida, each year the 76-member Orchestra performs more than 100 classical, pops, chamber music, and community outreach concerts. Sarasota Orchestra's acclaimed music education program includes the Sarasota Youth Orchestras, established in 1959. Sarasota Orchestra is also the parent program of the world-renowned Sarasota Music Festival, founded in 1965. For further information, please visit www.SarasotaOrchestra.org.
Impact100 SRQ, a 501(c)(3) not for profit, is one of more than sixty chapters worldwide and joins its sister chapters in embracing the local collective giving model. Formed in 2018, Impact100 SRQ brings together a diverse group of women that annually fund transformational grants to local nonprofits in both Sarasota and Manatee Counties. The model is simple. At least 100 women each give a $1,000 tax-deductible donation, and together they collectively award grants in increments of at least $100,000 to local nonprofits in five focus areas: Arts & Culture, Education, Environment & Recreation, Family and Health & Wellness. Each member's annual donation strengthens the power of giving and funds the innovative projects that make a high "Impact" and sustainable difference in our community. Visit www.Impact100SRQ.org to learn more.