American Chamber Ensemble to Present EXPLORING THE HUMAN SPIRIT - PART 1 at Hofstra University
Composers to be performed include Villa-Lobos, Shostakovich, Bernhard Crussell, Mendelssohn and Ernest Bloch.
The critically-acclaimed American Chamber Ensemble, celebrating its 57th Anniversary, will perform Exploring the Human Spirit - Part 1 on Sunday, October 30 @ 3 PM at Hofstra University's Helene Fortunoff Theater in Monroe Lecture Center on California Avenue in Hempstead, NY, presented by the University Music Department.
Composers to be performed include Villa-Lobos, Shostakovich, Bernhard Crussell, Mendelssohn and Ernest Bloch.
Performers will include violinists Eriko Sato and Deborah Wong, violist Lois Martin, cellist Chris Finckel, pianist Marilyn Lehman and clarinetist Mindy Dragovich. Very Special Guest will be ACE Award Winner, pianist John Paul West.
Tickets, available at the door, will be $20 general admission; $15 senior citizen (over 65) or matriculated non-Hofstra student with ID. For ticket information, call 516-586-3433.
Directed by Marilyn Lehman, assisted by Mindy Dragovich, ACE was founded in 1965 by pianist Blanche Abram and clarinetist Naomi Drucker. In residence at Hofstra University, the ensemble explores the great chamber music literature for piano, strings, woodwinds and voice and presents performances featuring world-class artists. ACE consists of the finest freelance musicians in the New York area and has been cited by critics for their superb presentations of chamber masterworks. Their latest CDs on Elysium are American Clarinet Treasures, featuring core members of ACE performing works by George Kleinsinger, Virgil Thomson, Daniel Gregory Mason, Elliott Carter, Douglas Moore and Gary Schocker, with guest artist Stanley Drucker and The American Chamber Ensemble Plays Peter Schickele, which features five of this modern master's most important chamber works.
For the latest American Chamber Ensemble concert listings, updates and information, log on to http://americanchamberensemble.com/. Follow ACE on Facebook at http://www.facebook.com/pages/American-Chamber-Ensemble/150032171984.
More Hot Stories For You
Kick Off The Holiday Season With A Livestream Celebration Tomorrow At Lincoln Center

November 30, 2022

On Thursday, December 1, at 12:00pm ET, the Christmas World of the Stavros Niarchos Foundation Cultural Center (SNFCC) in Athens comes to life in a dazzling celebration with stunning light installations, followed by a festive choral performance and singalong.
---
After 44 Years, Keyboard Conversations Still Helping Arizonans To Love Classical Music

November 30, 2022

Watching Jeffrey Siegel's Keyboard Conversations is like going to a lecture from your favorite professor, except this classical music historian also provides captivating entertainment.
---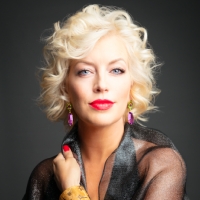 Celebrate New Year's Eve With The Santa Barbara Symphony

November 30, 2022

The Santa Barbara Symphony has announced its beloved New Year's Eve concert tradition. Downtown will be dazzling with the music of Broadway and other celebratory symphonic favorites, on Saturday, December 31 from 8:30 pm - 10:00 pm at the Granada Theatre.
---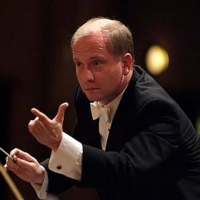 Sarasota Concert Association Presents The National Philharmonic Of Ukraine And The Emerson String Quartet In January Concerts

November 30, 2022

The Sarasota Concert Association presents the National Philharmonic Orchestra of Ukraine on Wednesday, January 18 at the Venice Performing Arts Center, and the Emerson String Quartet on Monday, January 30 at the Riverview Performing Arts Center in Sarasota.
---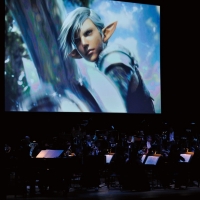 Distant Worlds: Music from FINAL FANTASY Added to 2023 Blossom Music Festival

November 30, 2022

The Cleveland Orchestra has announced Distant Worlds: music from FINAL FANTASY will be part of the 2023 Blossom Music Festival. Tickets, starting at $26 each are on sale now, November 30.
---