Suhaib Rumi Releases New Revised And Expanded Edition Of His Poetry Collection EMERALD COMPANION
Fragments written throughout the highs and lows of life are compiled together in their separate sections.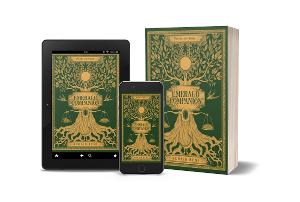 Suhaib Rumi has released a new revised and expanded edition of his poetry collection entitled, Emerald Companion.
A Transformational Book of Poetry, Prose, and Gems of Wisdom.
Fragments written throughout the highs and lows of life are compiled together in their separate sections of Fall: the dark and lonely place we've all been through, that leads to Solitude: a place of self discovery, where in finding ourselves, we also find God. Faith: the state opposite of fear and despair, a realization of our nearness to the Source of all things that enrich us with hope and newborn desires. Desire: a game of holding on and letting go, patience and gratitude. Followed by a Rise in one's state of consciousness through Love.
May it be a means of comfort and healing for every reader.
About the Author:

Suhaib Rumi is a Canadian Entrepreneur and Poet. Born in the UAE, with Pashtun roots, he moved to Toronto, Canada at a young age where he currently resides. He began writing poetry after his close friend's passing in his early twenties, and continues to use it as a therapeutic outlet throughout the happenings of life. After publishing some of his works on Instagram in 2018, and noticing that many readers from all over the world found comfort and solace in his posts, he compiled his poetry and prose into his self-published book Emerald Companion.
When he isn't working, reading or writing, he spends his time in nature, hiking and in meditation.
Find out more about the author and his book on his website.
More Hot Stories For You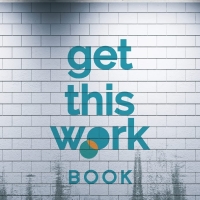 CEO Shelton Banks Releases New Book GET THIS WORK

December 6, 2022

WORK TRAINING's CEO Shelton Banks is pleased to announce the release of his new book, 'Get This Work' Book: The Unofficial Guide to Breaking into Tech Sales.
---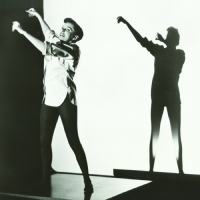 BearManor Media Will Publish Two New Books On Judy Garland in 2023

December 6, 2022

BearManor Media has announced that, to commemorate the centennial this year of Judy Garland's birth, it will publish two new books on her in 2023.
---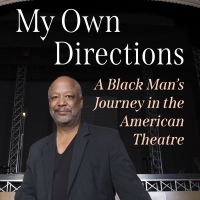 Sheldon Epps Shares His Journey In The Theatre In New Book MY OWN DIRECTIONS

December 2, 2022

Epps recounts his rollercoaster ride of a life in the theatre, with all the excitement and occasional anguish that come with the highs and lows. The author's journey in the American theatre has been amplified by his experience as a Black man who has frequently been "one of the few," "the first" or even "the only."
---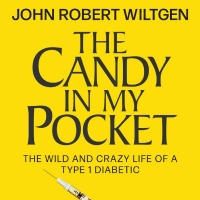 John Robert Wiltgen Releases Inspirational Memoir THE CANDY IN MY POCKET

December 2, 2022

With holiday shopping just around the corner, John Robert Wiltgen's riveting memoir 'The Candy in My Pocket,' is now available for the gift giving season.
---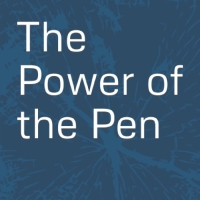 New Book THE POWER OF THE PEN Gives Insights Into The World Of Handwriting Analysis

December 1, 2022

With its first-ever published book, 'The Power of the Pen: from the unconscious to the conscious', The American Handwriting Analysis Foundation (AHAF) showcases 23 unique perspectives on handwriting analysis and its modern uses.
---