Long-Awaited Title and Cover to Philip Pullman's First BOOK OF DUST Novel Revealed
A few months ago, BroadwayWorld helped spread the news about the fact that best selling author Philip Pullman had finished writing The Book of Dust, which fans of His Dark Materials have been anticipating for twelve years.
We now have a title for book one, a summary, AND a cover!!! The book will debut on October 19th, 2017 in both the US and the UK---twenty years after the release of NORTHERN LIGHTS (THE GOLDEN COMPASS in the USA). Alfred A. Knopf / Random House Children's Books will release the novel in the US while David Fickling Books / Penguin Random House Children's will publish the title in the UK.
The book will be entitled LA BELLE SAUVAGE (Which translates to "The Beautiful Wild" or "The Beautiful Savage") and features Malcolm Polstead, a VERY minor blink-and-you-miss-him character from the original trilogy, as well as brings back beloved heroine Lyra Belacqua. The first book takes place ten years before the first book in His Dark Materials Trilogy, and the next book will occur twenty years later.
Today, take a look at the book's fantastic new cover and get a first look at the summary to one of 2017's more anticipated new releases!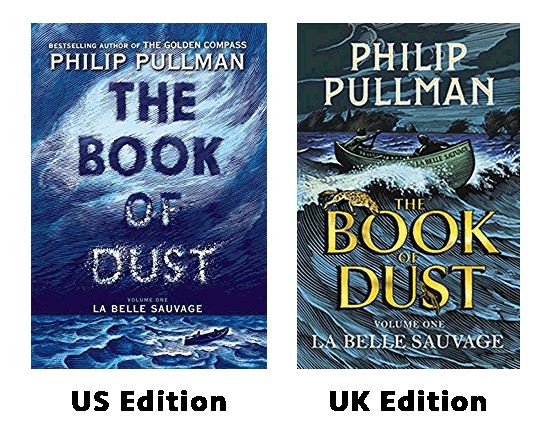 That canoe on the cover of both books? It's Malcolm's boat, and its name is La Belle Sauvage! Both covers were created by Chris Wormwell, who used a woodcut style to create two different editions. Pullman is a longtime fan of Wormell's work and was eager for the chance to have him illustrate both covers.
Eleven-year-old Malcolm Polstead and his dæmon, Asta, live with his parents at the Trout Inn near Oxford. Across the River Thames (which Malcolm navigates often using his beloved canoe, a boat by the name of La Belle Sauvage) is the Godstow Priory where the nuns live. Malcolm learns they have a guest with them; a baby by the name of Lyra Belacqua . . .