Review: HELLO, SUNSHINE by Laura Dave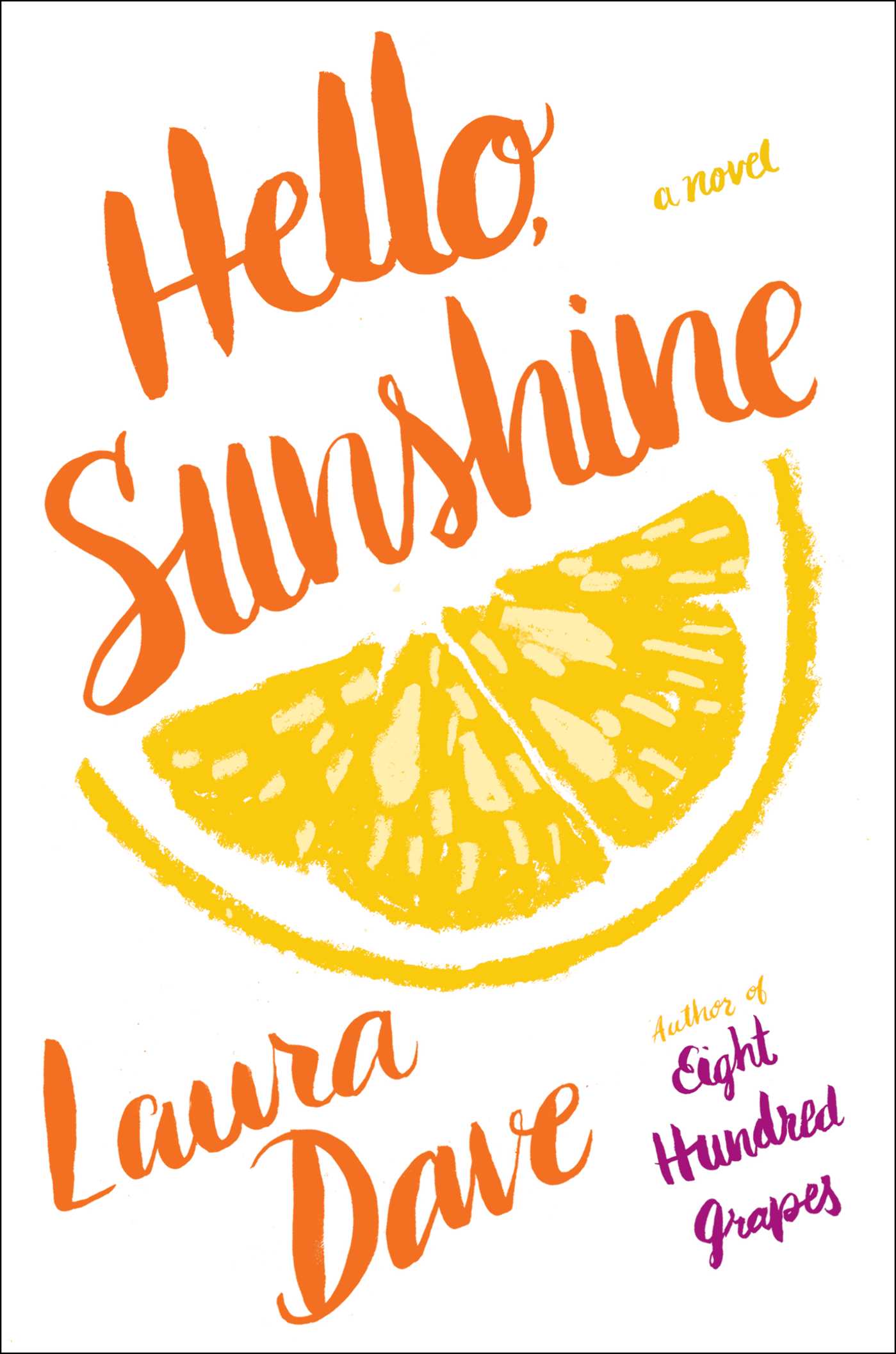 "How easy would it be to slip into this new life? How nice in so many ways. A clean slate, a new me.But that was how I had ended up here.And I wasn't going to do that again."
~Sunshine, HELLO, SUNSHINE
Ripped from the headlines, HELLO, SUNSHINE by Laura Dave is a fast, breezy summer read that explores familial relationships and the strength within oneself to bounce back after life throws you a curveball. Dave's previous novel, EIGHT HUNDRED GRAPES, was called the "Best Book of Summer 2015" by publications such as Glamour, Good Housekeeping, Cosmopolitan, Elle, Marie Claire, and US Weekly and fans have been eager for a new book from her these last two years.
Sunshine MacKenzie had it all--until she lost everything. She started off cooking for her husband on YouTube and became a viral success. Now, she has millions of people watching her show, is a New York Times Best Selling Author of several cookbooks, and has a cushy deal with the Food Network that's going to make her a household name when her show hits the air. But everything she's spent years building is a lie. Sunshine is a creation who can barely cook, let alone create all her stunning recipes. But somebody knows this closely guarded secret that only a couple of people have access to. Someone who hates Sunshine. Someone who wants to see Sunshine fall from grace.
When Sunshine is outed publicly on social media, she loses everything. Her husband. Her upcoming book release. Her TV show. Her career. Her LIFE. She returns to her hometown in disgrace. Even her estranged sister doesn't want Sunshine around. How can Sunshine pick up the pieces of her life when she can't catch a break? Where does she go next? What does the future hold for her?
Sunshine's plummet is reminiscent of the very public recent fall of Paula Deen. Deen still has a presence, but is nowhere near what it once was. There are often times the reader will dislike Sunshine. She is far from a lovable character. But Sunshine kind of hates herself, too. She goes through a huge transformation on her journey and finally begins to discover herself and who she could be in life.
This book isn't a romance--nor should it be, either. After spending so many good years with her husband and having it all crumble so fast, any relationship would have felt like a rebound. There are a couple of opportunities, but Sunshine isn't in the head space for a serious relationship, and I appreciated the fact that the book didn't go there because it would have felt contrived and fallen flat. Don't go into this one expecting a romance or you'll be disappointed!
Instead, go in this one looking for an exploration of the relationship between sisters. Too few books explore family over romance, but HELLO, SUNSHINE, can be added to that short pile. Sunshine and Rain (Great parents, right??) have been estranged since their father passed away. Rain now has a child and doesn't want Sunshine influencing her life, especially since she expects her to blow through town again. The way these two slowly begin to reconnect feels natural and is the heart of the book. Their presence in Sunshine's life changes her fundamentally, and will help shape the way she sees herself moving forward as she finally digs into her own wants and needs.
If you're looking for a book that feels very current and explores relationships and the way they shape us, HELLO, SUNSHINE is a brand-new summer read you can breeze through in one sitting!
HELLO, SUNSHINE by Laura Dave was published by Simon & Schuster on July 11, 2017.