BWW Interview: Amy Poeppel, author of LIMELIGHT and SMALL ADMISSIONS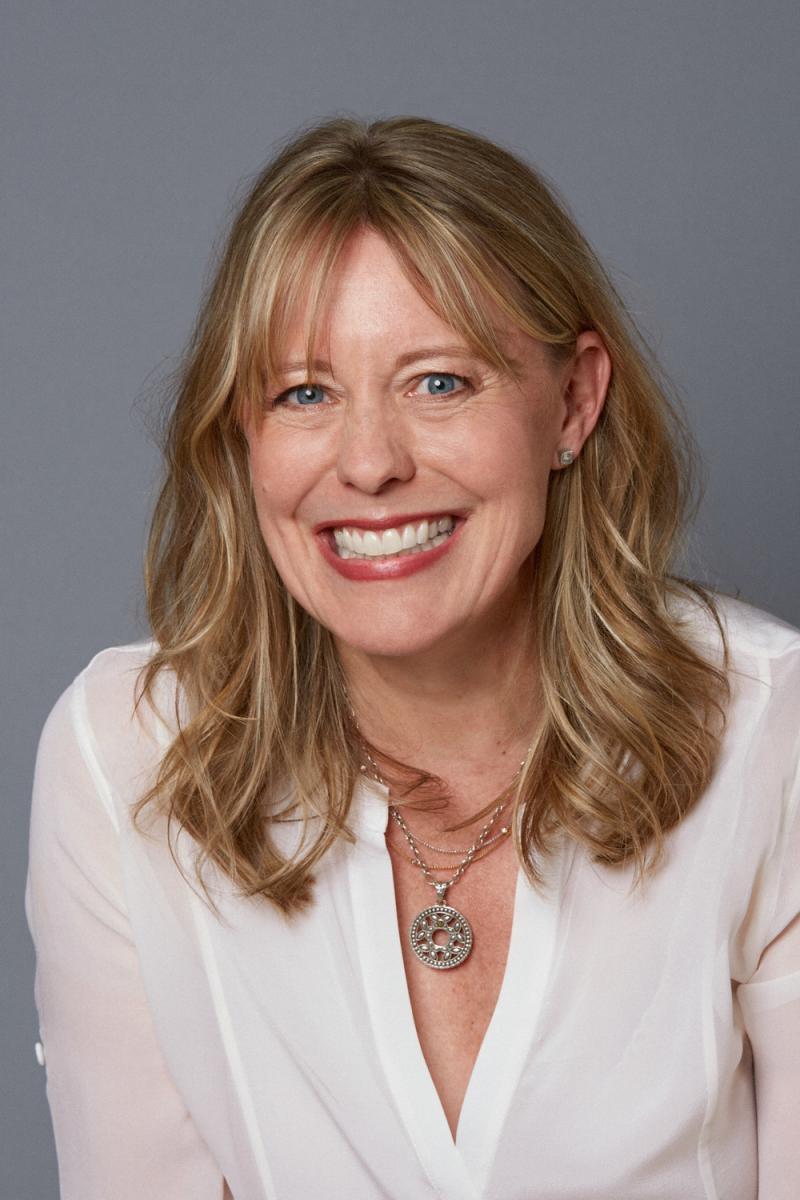 This week, Amy Poeppel's sophomore novel, LIMELIGHT, released. Her debut novel was SMALL ADMISSIONS.
LIMELIGHT is the perfect novel for Broadway lovers, going behind the scenes of an up-and-coming show.
It centers around Allison Brinkley, a wife and mother who moves her family from Texas to New York City. Everyone is having trouble re-adjusting except her husband--and she thought she'd be the one to sink into city life right away. But her teaching job disappears before she can blink and now she has a lot of free time on her hands. The kids have school and her husband loves his job. She's floating aimlessly...until she accidentally becomes the PA to a spoiled pop star making his Broadway debut. Carter Reid wants out of his commitment to Broadway. He's young and spoiled, with nobody to rein him in. Allison's mothering instincts take over, and before she knows it, she's more involved in bringing Limelight successfully to a Broadway opening than she ever expected to be.
Today, BroadwayWorld is sitting down with Amy to pepper her with questions regarding her new novel.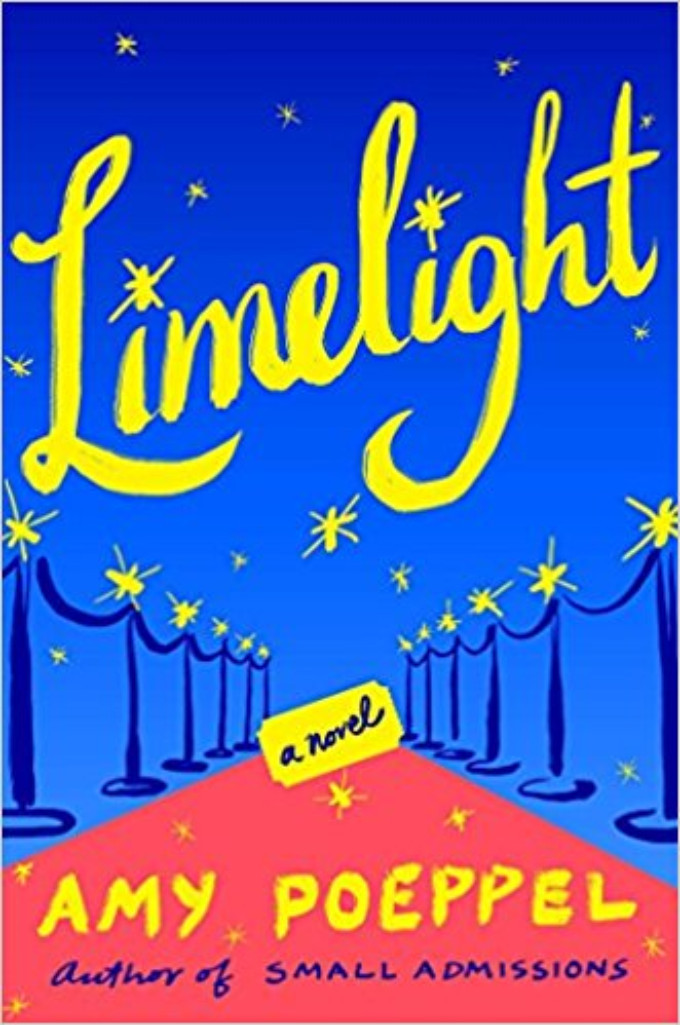 How did you come up with the idea for LIMELIGHT?
As a devoted theater fan, I was excited to write a novel about Broadway, highlighting the on-stage spectacle as well as the behind-the-scenes drama. I've always been fascinated by cast "show-mances," difficult divas, and stories on any topic from costumes to contracts.
I started thinking: What would it be like if a talented teen pop star was cast in a Broadway show and completely out of his or her depth? How could the show go on if this one cast member was a train wreck, coming to rehearsals late, hungover, unprepared, and unrepentant? I decided that the pop star - I named him Carter Reid - would need a good wrangler. Combining theater with family, I wrote a story in which a mom of three becomes the personal assistant to this spoiled, young celebrity as he prepares to make his debut on a celebrated Broadway stage.
Was it hard to pick a movie to be adapted for stage, or did you always know it would be Limelight?
It was a fun challenge to imagine a brand-new Broadway musical. I felt like Goldilocks: I found many movies that were wonderful, but they were somehow not quite right (too serious or too silly, too well known or too outdated). Finally, editor Anika Streitfeld asked me if I'd ever seen Charlie Chaplin's 1952 film Limelight. As soon as I started watching it, I knew that it was the perfect movie to stage on my fictional Broadway.
What drew you to Limelight and its story?
The film is visually striking and emotionally charged, old-fashioned in many ways, and yet highly relatable. The music is beautiful, Oscar-winning, in fact, so I liked the idea of replacing it with pop music, knowing that some (fictional) critics would find that to be a travesty, while others would appreciate a fresh, new version.
One of the themes of the movie Limelight is that fame is fleeting. The waning popularity of performers - and the pain artists feel when their audiences lose interest in them - was a topic I wanted to explore in the novel. Carter is a big celebrity, but who knows if his career will last?
I also loved the idea of Kevin Kline playing the Charlie Chaplin role of The Great Calvero. I saw him in Present Laughter and was struck by The New York Times review in which Ben Brantley wrote of Kline, "We are in the presence of a singular anatomy, one that combines the calculated haplessness of Charlie Chaplin and the swashbuckling brio of Douglas Fairbanks." I thought Kline's physical comedy would be perfect for this part. And that as a dignified professional actor, he would provide a wonderful contrast to a badly behaving kid who lacks discipline, acting experience, and manners.
Did you get to go behind-the-scenes when researching Limelight?
I spoke to actors and producers when researching for this book and spent time at Ripley-Grier Studios where many Broadway rehearsals take place. I was also lucky enough to have lunch with actor Tony Shalhoub (The Band's Visit, The Price, Act One, to name a few). Tony talked about the importance of good relationships within an ensemble: the cast and crew need to work hard on the common goal of putting on a great show and respect each other in the process. I asked him how I could raise the stakes for my fictional theater producers. He suggested that if they'd had a prior show that failed on Broadway, they would desperately need their new show to be a hit. I thoroughly enjoyed coming up with ideas for a Broadway flop.
Was Allison's experience moving to NYC similar to your own? What have you loved most about living in NYC?
Moving to New York is not easy. Like Allison Brinkley, my protagonist, I moved to Manhattan with three children a little over ten years ago. The transition to new schools and a subway lifestyle, to doing laundry in the basement of a high-rise and cooking family meals in a tiny kitchen was very tough. At the same time, I couldn't help but feel fortunate to get to live in Manhattan. It is truly a city where anything can happen.
Your debut novel, SMALL ADMISSIONS, was a theatrical play with a staged reading before it because a fleshed-out novel. What was that experience like, and how did you make the transformation to written form?
Doing a staged reading at the Actors Studio was an incredible experience. I learned a lot about plot, comedic timing, and character from the audience critique. After the performance, I began a massive revision, and began to feel the story might be a better fit for prose. I had a lot of work to do in expanding the storyline, bringing the dialogue to life on the page (as opposed to on the stage), and developing the characters.
I would love to try my hand at playwriting again. One of these days ....
Any hints about what you're working on next?
I'm working on a novel about a classical musician, her dilapidated weekend house outside of New York City, her sputtering career, and her grown and flown children who unexpectedly return to the nest. To save her beloved ensemble, she places all of her bets on hosting a spectacular musical event to honor her father, a brilliant conductor, socialite, and musical legend in his own right. What Tony Shalhoub said is so true: there is nothing quite as wonderful and satisfying as being part of an ensemble. Relationships within tight-knit groups, whether a family, a cast, or a musical quartet, are endlessly fascinating to me.
You used to be an actress yourself. What were some of your favorite shows to perform in?
I loved performing in Southern comedies. Talley's Folly by Lanford Wilson was by far my favorite. It's a two-person show and is the perfect combination of high-stakes conflict, romance, sadness, and humor. It is such a touching play. And as Robert Harling wrote in Steel Magnolias, "Laughter through tears is my favorite emotion."
I also had a fabulous time playing Catherine in The Foreigner by Larry Shue and Babe in Crimes of the Heart by Beth Henley.
I'm sure you get this question a lot, but we're a bunch of theatre-lovers here at BroadwayWorld, and we need to know: What are some of your favorite musicals?
I'm always astounded by the breadth of style in musical theater. I recently saw The Band's Visit, which is a lovely, surprising musical with songs that are unforgettable and a lead, Katrina Lenk, who is sensational. Both Hamilton and Dear Evan Hansen had me overjoyed one moment and weeping the next. Bright Star, a tribute to bluegrass, was charming and original. And finally Something Rotten! is campy and hilarious. As Nostradamus says (or sings) in Something Rotten!:
It's a musical for us
A big and shiny
Mighty fine-y, glitter, glitz, and line-y
Bob your head and shake your hiney musical.
There are also shows I saw as a kid and would love to see again someday because their music feels like a soundtrack of my childhood:
Sweet Charity
West Side Story
Fiddler on the Roof
Bye Bye Birdie
If you could only listen to five cast recordings for the rest of your life, which five would you choose?
It seems I'm a fan of Julie Andrews because three of the original Broadway recordings I've selected feature her as the star!
My Fair Lady
The Boyfriend
Book of Mormon
Les Misérables
Camelot
ABOUT THE AUTHOR:
Amy Poeppel grew up in Dallas, Texas. She graduated from Wellesley College and worked as an actress in the Boston area, appearing in a corporate industrial for Polaroid, a commercial for Brooks Pharmacy, and a truly terrible episode of America's Most Wanted, along with other TV spots and several plays. While in Boston, she also got her Masters in Teaching from Simmons College.
She is married to David Poeppel, a neuroscientist at NYU and Director of the Max Planck Institute in Frankfurt. For the past twenty years, they have lived in many cities, including San Francisco, Berlin, and New York City, and had three sons along the way. Amy taught high school English in the Washington, DC suburbs for several years, and after moving to New York, she worked as an Assistant Director of Admissions at an independent school where she had the fulfilling experience of meeting and getting to know hundreds of applicant families.
She attended sessions at the Actors Studio Playwrights/Directors Unit and wrote the theatrical version of Small Admissions, which was performed there as a staged reading in 2011. Because the admissions world provided so much material, she expanded the play into a novel of the same name.
Amy's next novel Limelight debuted May 1, 2018. She blogged weekly in 2017 for The Debutante Ball. Her writing has appeared on The Rumpus, Working Mother, Bookish, In The Powder Room, and Literary Mama.
ABOUT LIMELIGHT:
In a smart and funny new novel by the author of Small Admissions, a family's move to New York City brings surprises and humor as their lives merge with the captivating world of Broadway.
Allison Brinkley-wife, mother, and former unflappable optimist-discovers that a carefully weighed decision to pack up and move her family from suburban Dallas to the glittery chaos of Manhattan may have been more complicated than she and her husband initially thought. Allison learns that New York is unruly and bewildering, defying the notions she developed from romantic movies and a memorable childhood visit. After a humiliating call from the principal's office and the loss of the job she was counting on, Allison begins to accept that New York may not suit her after all. When Allison has a fender-bender, witnessed by a flock of mothers at her son's new school, she is led to the penthouse apartment of a luxurious Central Park West building and encounters a spoiled, hungover, unsupervised teenager who looks familiar. It doesn't take long to recognize him as Carter Reid-a famous pop star who has been cast in a new Broadway musical. Through this brush with stardom, Allison embraces a unique and unexpected opportunity that helps her find her way in the heart of Manhattan. In a book that delivers laughs, warmth, and delightful wish fulfillment, Poeppel dives into celebrity culture and modern motherhood with her trademark style.
Related Articles View More Books

Stories
Bonnie Lynn Wagner has been a reader for as long as she can remember. Friends frequently come to her for book recommendations, and eventually, she (read more...)