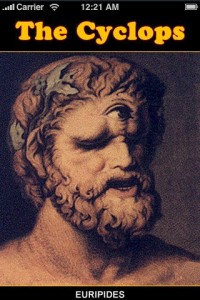 Cyclops


by Euripides

Based on the conviction that only translators who write poetry themselves can properly re-create the celebrated and timeless tragedies of Aeschylus, Sophocles, and Euripides, the Greek Tragedy in New Translations series offers new translations that go beyond the literal meaning of the Greek in order to evoke the poetry of the originals. Under the general editorship of Peter Burian and Alan Shapiro, each volume includes a critical introduction, commentary on the text, full stage directions, and a glossary of the mythical and geographical references in the play.
Brimming with lusty comedy and horror, this new version of Euripides' only extant satyr play has been refreshed with all the salty humor, vigorous music, and dramatic shapeliness available in modern American English.
Driven by storms onto the shores of the Cyclops' island, Odysseus and his men find that the Cyclops has already enslaved a company of Greeks. When some of Odysseus' crew are seized and eaten by the Cyclops, Odysseus resorts to spectacular stratagems to free his crew and escape the island. In this powerful work, prize-winning poet Heather McHugh and respected classicist David Konstan combine their talents to create this unusually strong and contemporary tragic-comedy marked by lively lyricism and moral subtlety.

Available On:






Publisher: Bryn Mawr Commentaries
Released: 1999
PURCHASE / MORE INFORMATION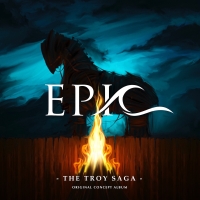 EPIC: THE TROY SAGA Passes 3 Million Streams in First Week of Release
EPIC: The Troy Saga, the first in a series of concept albums from the new musical by Jorge Rivera-Herrans, has surpassed 3 million streams in its first week of release. The musical EP was released on Christmas Day and has already racked up a multitude of listeners across platforms.

Charles Busch, Kathleen Chalfant, Andre De Shields, Stephen Karam and More to Celebrate the Drama Book Shop's 100th Birthday
The Drama Book Shop, the premiere performing arts book shop in the country, currently located at 250 West 40th Street in NYC's theatre district, will commemorate its 100th birthday with an all day celebration on Monday, October 2nd, 2017 open to the public.