Howard County Arts Council Honors Howie Award Winners 3/26
The Howard County Arts Council is honoring the 2010 Howie Award winners at the 14th Annual Celebration of the Arts and 30th Anniversary Gala on Saturday, March 26, 2011, at Peter and Elizabeth Horowitz Visual and Performing Arts Center, Howard Community College, Columbia, MD. The Celebration gala gives members of the arts, education, government and business communities of Howard County the opportunity to gather to honor individuals and businesses that have made significant contributions to the arts in Howard County.
The Howie Awards are presented annually by the Howard County Arts Council to an Outstanding Artist who has contributed a high level of talent and vision to the artistic life of the community; an Outstanding Arts Educator who has made an outstanding contribution to arts education in Howard County; and an Outstanding Business or Community Supporter that has made a significant impact on the arts in Howard County. A special 2010 Legacy in the Arts Award will also be presented. This award is presented at the discretion of the Howie Committee and recognizes an individual or group for their lifetime achievements in the arts in Howard County.
This year's honoree for Outstanding Artist is Ian Gallanar. Ian is Artistic Director of Howard County's Chesapeake Shakespeare Company, Maryland's premier professional classics stage company. Founded by Gallanar in 2002, CSC is now the largest non-union Shakespeare company in America.
Ian has worked as a professional actor, director, and artistic director for over thirty years and has directed over one hundred professional Theater Productions. He served as Artistic Director for various theater companies including National Theatre for Children, Minnesota Shakespeare in the Park, and Repertory Theater of America. As a script writer, he created the national touring live theater version of Where in the World is Carmen Sandiego, and his original script for the video A Waste In Time won a Telly Award.
As Chesapeake Shakespeare Company's Artistic Director, Ian has directed over a dozen productions including Hamlet, King Lear, Macbeth, Much Ado About Nothing, As You Like It, Lysistrata, and has received a Helen Hayes Award. In addition, he manages the company's vibrant education program that makes contact with over 2,000 students per year with residencies, school matinees, guest teacher programs and free summertime admission for kids.
Sally Livingston is the 2010 honoree for Outstanding Arts Educator. Sally, Director of Theatre Arts at Marriotts Ridge High School, has worked in theater for over 30 years. She began her professional career as a company member of the Berkeley Repertory Theater after receiving a BA in Theatre from The University of California at Berkeley. Upon receiving her MFA in Arts Management from UCLA, she worked for The Ahmanson Theater in Los Angles and Center Stage in Baltimore.
Sally has taught at the University of Toledo, University of Maryland Baltimore County and, for the last 18 years, the Howard County Public School System. As inaugural Manager of The Rouse Theater for the Performing Arts (JRT) at Wilde Lake High School, Sally created the template for how the JRT could best serve the artistic and educational needs of Howard County students and community arts groups. She is currently the liaison for the All County Improv Team and a team mentor for The Student Theatre Association of Reviewers (STARS).
Darlene Miller is the honoree for Outstanding Community Supporter of the Arts. Darlene strongly believes in the power of the arts to enrich a community and its citizens, she has worked both professionally and as a volunteer for arts organizations in the area. She has served as Director of the Heifetz International Music Institute and as Manager of the Columbia Festival of the Arts. She has also served on the Board of the Columbia Festival of the Arts, Columbia ProCantare, Columbia Center for Theatrical Arts, and as President of the Howard County Arts Council. She has also served on the Advisory Board of Rep Stage.
Darlene has chaired fundraisers, housed and transported artists from around the world, ironed costumes and painted scenery. She and her very patient husband, Henry, feel strongly that their involvement in the arts community has greatly enriched their lives and are grateful for opportunity to be part of the arts in Howard County.
The late Bob Russell will be honored with a special Legacy in the Arts Award. For more than 30 years he shared his passion - and his humor, creativity and generosity - with the Howard County community as artist, volunteer, audience member, mentor, educator and donor.
He has directed many plays for Columbia Community Players, where he served as a board member and president, and The Audrey Herman Spotlighter's Theatre in Baltimore, which he co-owned for five years. Silhouette Stages produced his final show, Noises Off, last March. An energetic, witty emcee for the Columbia City Fair, Columbia Festival of the Arts and the "Main Street" stage at past Celebrations of the Arts, he also served on the Celebration steering committee for many years. In the classroom he connected local artists with students in the course "Humanities Through the Arts" at Howard Community College.
Bob was honored with a Proclamation from the County Executive and an Honorary Resolution from the County Council, both lauding his community service and support for the arts. His legacy of support will continue through an endowment at The Columbia Foundation - another tribute from a grateful community.
Come Celebrate with us! The evening will begin at 6:00pm with a reception and silent auction of artwork in various media and styles by Howard County artists. During the reception, partygoers will be treated to an array of delicacies from distinctive local restaurants and caterers. At 8pm, guests will enjoy the much anticipated presentations of the 2010 Howie Awards and performances from the finalists of the Rising Star Performing Artist Competition!
Tickets are $50 and $100 and are available for purchase online at www.hocoarts.org or by calling 410-313-ARTS(2787).
More Hot Stories For You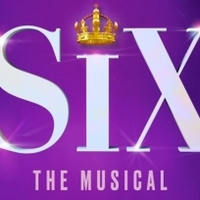 Tickets For SIX in Baltimore Go On Sale Today

December 2, 2022

The historic Hippodrome Theatre at the France-Merrick Performing Arts Center is delighted to announce that tickets for the Tony Award-Winning electrifying new musical phenomenon SIX by Tony Award-winners Toby Marlow and Lucy Moss will go on sale tomorrow, Friday December 2, 2022 at 10 a.m. EST for 8 performances Tuesday, May 9 – Sunday, May 14, 2023.
---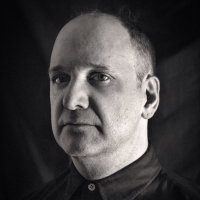 Woodwindist/Composer Josh Sinton Embarks On 10-City Tour This December

November 29, 2022

​​​​​​​Woodwindist, composer and creative musician Josh Sinton caps off an extraordinarily productive and busy year with a 10-city tour, Thursday, December 1 – Sunday, December 18. Performances include stops in New York City; Baltimore, MD; Cary, NC; Richmond, VA; Knoxville, TN; Athens, GA; Pittsburgh, PA; Bloomington, IN; Kansas City, MO; and Chicago, IL.
---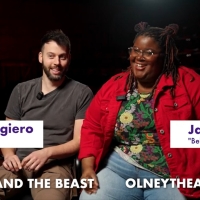 Video Exclusive: Get a Behind the Scenes Look at Olney Theatre Center's Remount of BEAUTY AND THE BEAST

November 28, 2022

Get a behind the scenes look at Olney Theatre Center's remount of its 2021 hit Disney's Beauty and the Beast runs through January 1, 2023, on the Mainstage. Jade Jones and Evan Ruggiero, who attracted national attention last year for their stereotype-busting performances in the lead roles, also return to star as Belle and the Beast.
---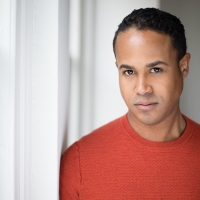 Ensemble Announced For Olney's THE MOST WONDERFUL TIME OF THE YEAR

November 28, 2022

Olney Theatre Center has announced the quartet of actors performing in The Most Wonderful Time of the Year, a special 90-minute variety show created and directed by Kevin McAllister just for Olney Theatre Center that runs December 16 - December 31, 2022 in its 1938 Original Theatre.
---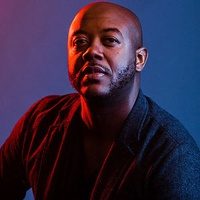 National Philharmonic Presents HANDEL'S MESSIAH This December

November 21, 2022

National Philharmonic (NatPhil) presents three performances of George Frideric Handel's Messiah, aimed at bringing renewed social relevance, commentary, and philanthropy to an annual holiday tradition. Conducted by Stan Engebretson, the program features a stellar cast of African American singers alongside the National Philharmonic Chorale.
---