Review: SCROOGE at Artistic Synergy Of Baltimore Spreads Christmas Magic to Audiences Young and Old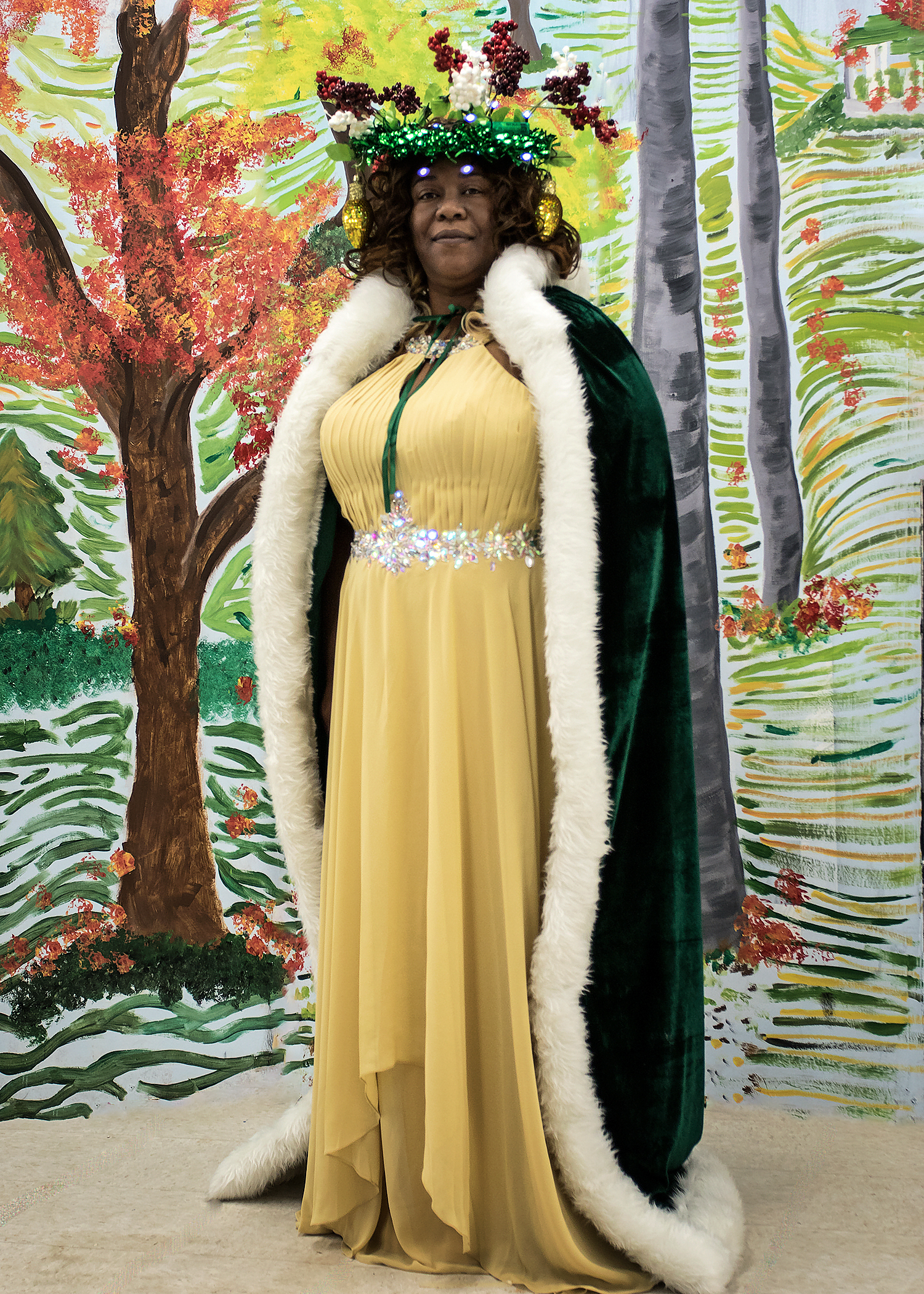 Ebenezer Scrooge is a distinctive character in literature; one of those characters every great actor wants to tackle. He's a redeemable grump, whom you hate but by the end of the story you kind of love. I suppose that's why Leslie Bricusse chose to write SCROOGE, a musical version of this wonderful character's memorable Christmas Eve. What's a better way to expand on this curmudgeon than with song? And even though I call myself, a huge fan of musicals, I was not aware that this Holiday-themed musical romp existed, until Artistic Synergy of Baltimore decided to bring it to life.
The grand story of an unhappy man visited by the ghosts of his past, present and future, stays pretty much intact. However, this time around, the characters that surround Scrooge in life and during his ghostly excursions are brought more vibrantly to life with song and dance. Like I said, I wasn't aware that this show existed, but now that I've seen it, I can't imagine a better way to share this classic.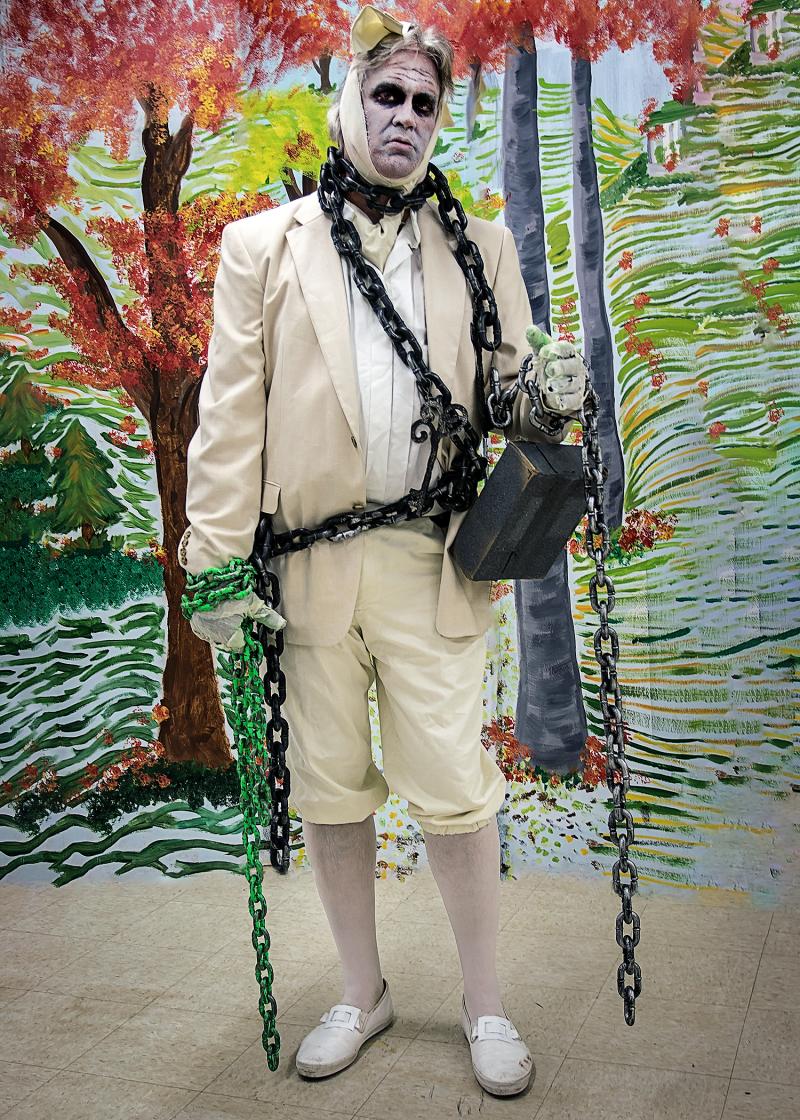 Artistic Synergy of Baltimore's version of SCROOGE was quite wonderful. It most definitely left me with a smile on my face and Christmas Spirit in my heart. The talented and diverse cast brought the show to life and seemed to enjoy doing so. When performing in a musical, it helps to have very talented singers, and this group fit that bill. I also appreciated the range in ages of the actors in the cast. Many times, when casting, most actors seem to be around the same age, but in this case, the cast was diverse and even included a few children in the mix. I love to see actors getting involved in shows like this at such an early age. The young actors themselves always look like they're having so much fun, but are also learning the ins and outs of the theatre community. And the more experienced actors seem happy to show the children the ropes.
In addition to the very talented cast, I was very impressed by the costuming. Victorian England on a shoestring budget can't have been an easy fete, however the many dresses and suits the actors wore throughout the show were beautiful. Just grand enough to symbolize Victorian England, while not too grand to overpower the actors themselves. The combination of the everyday pieces like shawls, or long skirts, for the women and top hats, or long coats for the men, implied the lower and middle classes of England at that time, while the apparitions, were given much more fantastical wears. My personal favorite was the dress and cape combo worn by the Ghost of Christmas Present. Everything from her red berry crown, to her sparkly dress, screamed Christmas Ghost in the best possible way. Local theatres are notorious for being able to produce beautiful shows on small budgets, and in this instance the creatives in charge of making SCROOGE a sight to see, truly succeeded in doing so.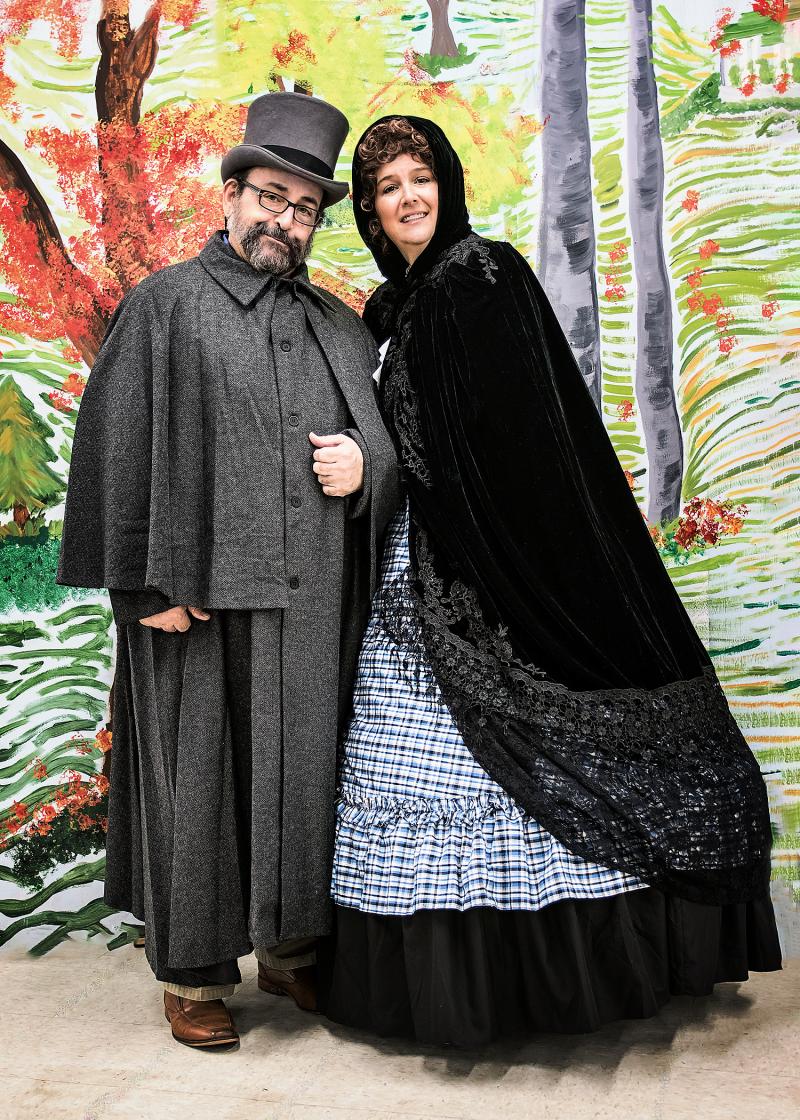 Because the show is entitled, SCROOGE, Ebenezer - played by, James Fitzpatrick - must receive a special shout out. Just like in the story, Ebenezer spends almost the entire show on stage. Only in this instance, he's given the added tasks of singing and dancing as well. James Fitzpatrick was a pretty fabulous Scrooge. He was just stately enough to really sell the grumpiness and humbugging, and playful enough to sell Ebenezer's new lease on life thanks to the ghost's premonitions. By the time Scrooge has changed from his nightclothes into his Santa suit, he's a new man. This Scrooge was light, and smiling, and had the audience rooting for him. So much so, that when he left the stage for a moment, a little girl in the audience yelled "Bye, bye Santa!" Her belief in Ebenezer's transformation was added proof that this show was pure Christmas Magic in all the right ways.
And afterall, that's what you want to see in A Christmas Carol, isn't it? It's a fabulous kick-start to the holiday season. But it's also a story of hope and change, with music and dancing thrown in for good measure. And anything that can bring a little light and a little Christmas music into this topsy-turvy world is well worth it!
Related Stories
Kristen first discovered theater by way of Jesus Christ Superstar in elementary school and fell madly in love with the idea of singing and dancing. After a disastrous turn as Sandy in Grease in an ... (read more about this author)