Sophie Williams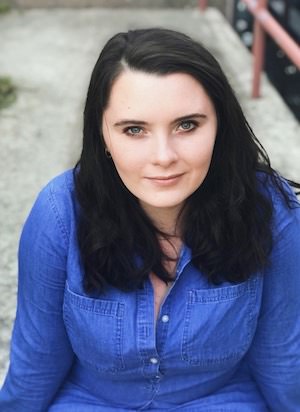 Sophie Williams is currently an undergrad Musical Theatre student at The Catholic University of America, where she has performed, directed, and assisted in multiple productions. Her love of theatre extends past performance, as she loves enjoying the lively scene D.C. theatre has to offer. In fact, if she isn't in rehearsal, she's probably on the hunt for student discount tickets.She is thrilled to have the opportunity to share her thoughts about said shows here on BroadwayWorld.com! 
MOST POPULAR ARTICLES
LAST 365 DAYS
BWW Review: BANDSTAND at The National Theatre

March 5, 2020

Bandstand had its Broadway opening in 2017, unfortunately closing the same year, but racking up a Tony for Best Choreography.
---
BWW Review: SPRING AWAKENING at Round House Theatre

January 30, 2020

Spring Awakening is the classic teen coming of age story, plus death, group mastrubation, nudity, and a failed abortion.
---
BWW Review: MY FAIR LADY at Kennedy Center
December 22, 2019
---
BWW Review: AN IRISH CAROL at Keegan Theatre

December 17, 2019

Keegan Theatre's production of 'An Irish Carol' by Matthew J.Keenan holds all the charm and heart of the original Dickens tale, except this time with a tad more profanity, and booze. A staple tradition of the DC theatre scene, 'An Irish Carol' is in its 9th annual production for Keegan and hasn't lost any bit of vitality or its classic Irish wit.
---
BWW Review: MATILDA at NextStop Theatre Company

November 19, 2019

Within the black box confines at NextStop Theatre Company you can find what I would call one of the best family events of the year: Matilda The Musical. Matilda follows the original Roald Dahl story turned movie premise of a young girl with a love for reading and amazing super powers. Together with fun music, creative technical aspects, and amazing choreography, it's sure to entertain.
---
BWW Review: RENT at National Theatre

November 19, 2019

For those who have been paying attention for the last 20-ish years, RENT was/is a pretty big deal. The rock opera adaptation of Puccini's La Boheme follows a group of young creatives in New York City during the AIDS crisis and was so popular during its initial run that it racked up multiple awards, including 3 Tonys and a Pulitzer. With that in mind, I believe it to be a very daunting task to perform RENT because it's easy to go through the motions and sing the songs that people know and love without really having to think about it. That being said, there were many moments where they got it right and others that might've fallen a little flat.
---
BWW Review: CANDIDA at Washington Stage Guild

October 2, 2019

Washington Stage Guild's production of Candida gave life to an extremely charming George Bernard Shaw comedic classic. Bernard Shaw's story follows a tangled romance between a preacher, Reverend Morell, his wife, Candida, and a young poet who wishes to win her heart, Eugene Marchbanks. Nathan Whitmer as Reverend Morell, presents a clergyman as a Christian Socialist dedicated to his work and intending to do right by everyone in his life. Whitmer's interpretation of the character is ruled by the balance between his patience and his passion. Whitmer as Morell also shows a touching fondness for his on and off stage wife, Emilie Faith Thompson as Candida, which added an especially sweet quality to the production. Thompson presents a preacher's wife, mother, and house-maker who navigates such with grace and charm. Thompson approaches the text with tact and careful consideration, successfully portraying the most sensible character in the show. Ben Ribler as Eugene Marchbanks, creates a very anxious, and occasionally manic young poet, drunk in love with the Reverend's wife. Much like his on-stage competitor, Ribler also builds this amazing juxtaposition between his passion and his sensibility, up until his passion overruns all logical thought and he descends into his overwhelming obsession for Candida. The cast is also joined by supporting characters, Ms. Prosperine Garnett, the Reverend's secretary, Reverend Lexy Mill, Morell's curate, and Candida's father, Mr. Burgess. Danielle Scott as Ms. Garnett created a classic busybody secretary, both disciplined and dedicated, and consistently amusing. Danny Beason as Reverend Lexy managed with the little stage time he had to make an impression as a lackadaisical yet dutiful curate to the Reverend Morell, further fortifying the respect people have for the Reverend. The cast is rounded out by seasoned David Bryan Jackson, who portrayed Candida's money-on-the-mind father, Mr. Burgess. Jackson had a particularly acute talent of delivering his performance with comedic ease. The direction of Lauren Ghiradelli, a company member of the Washington Stage Guild, has navigated a dexterous script, chock full of lyricism and the beautiful, clever language of Shaw. And in doing so, raised questions about marriage, the expectations placed on it, and the dynamic between husband and wife in the Victorian era. Overall, the production is lively, wildly amusing, and nothing less than charming.
---