Matt Wolf
Matt is London theatre critic for The International NYTimes (formerly The International Herald Tribune) and a founder member of The Arts Desk, where he remains theatre editor. Matt has authored several books, including one on Sam Mendes' tenure running the Donmar Warehouse, and is at work on a book about performing Stephen Sondheim.  Raised in New York and educated at Yale, Matt has lived his entire professional life in London.
MOST POPULAR ARTICLES
LAST 365 DAYS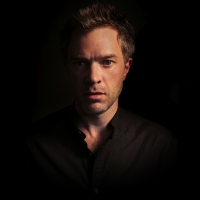 Interview: Hadley Fraser on 2:22 - A GHOST STORY
Posted: Jul. 16, 2021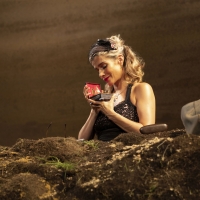 These are `Happy Days' Indeed for Trevor Nunn
Posted: Jun. 21, 2021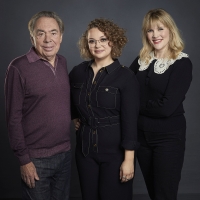 The State of the London Stage: What's Coming in June 2021
Posted: Jun. 1, 2021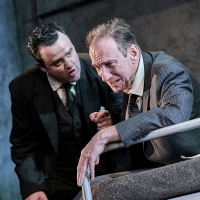 Daniel Mays and David Thewlis star in Pinter two-hander
Posted: Jul. 10, 2021


England to Resume 'Normal' Life From July 19
Posted: Jul. 5, 2021


BWW Interview: Hadley Fraser on 2:22 - A GHOST STORY at the Noel Coward Theatre

July 16, 2021

Hadley Fraser some while ago established himself as one of the most protean actors around: a talent equally at home both in big-name musicals (Les Mis, Young Frankenstein) and Shakespeare (playing Aufidius to Tom Hiddleston's Coriolanus and Polixenes in The Winter's Tale, alongside Kenneth Branagh and Judi Dench). Now, with theatre in the capital kickstarting anew, Fraser is due to open Aug 11 at the Noel Coward Theatre in 2: 22 – A Ghost Story, which is that modern-day rarity – a stage thriller.
---
BWW Review: THE DUMB WAITER, Old Vic: In Camera

July 10, 2021

Harold Pinter's 1960 two-hander seems to be near-ubiquitous of late, having been revived on the West End early in 2019 as part of an all-Pinter season and then again separately late last year at the Hampstead, in a run that was truncated by the pandemic. 
---
England to Resume 'Normal' Life From July 19

July 5, 2021

English life looks set to return to something resembling normalcy from July 19, following UK Prime Minister Boris Johnson's announcement this evening that the majority of the restrictions imposed by the coronavirus are due to end in two weeks - a month later than had originally been planned. With COVID-19 cases nonetheless on the rise due to the Delta variant, the government pointed to a successful vaccination rollout to instil confidence in relaxing the limits that have been imposed on social contacts at theatres, concerts, and sports events, as well as weddings and funerals.
---
These are `Happy Days' Indeed for Trevor Nunn

June 21, 2021

The 60th anniversary production of Beckett's masterwork Happy Days, newly opened at west London's Riverside Studios, is indistinguishable from the keen eye of its director, Trevor Nunn, who across more than six decades has contributed many of the most significant (not to mention quite a few of the best) productions in my experience. We look back at a seismic career and select five productions for the ages.
---
The State of the London Stage: What's Coming in June 2021

June 1, 2021

And they're off! London theatres have been open for several weeks now, and the reviews once again are coming hard and fast as a glance at this very site will confirm. Quick off the mark have been the smaller-sized shows: solo plays like Cruise or Harm or a three-person West End entry like Amy Berryman's Walden (though that title was beset by pre-opening dramas of its own, more of which below). But as the big musicals prepare their own re-emergence on to a scene marked out already by the producer Sonia Friedman's RE:EMERGE season (of which Walden is the first of three to open), excitement is in the air. The question now remains as to who, precisely, the audience is likely to be for these shows, given the difficulty for many in travelling to the UK.
---
The State Of The London Stage: May 2021

May 5, 2021

The fabled date is getting nearer!  For months, May 17 has loomed large in the calendar of London theatreland as the signal for playhouses to reopen their doors after a five-month lockdown - a period of closure that has, of course, been much longer in New York for the simple reason that London theaters did at least flicker partially to life last autumn.
---
Helen McCrory, In Admiring, Awestruck Memory

April 19, 2021

No death of course is easy to absorb, especially one as premature and shocking as that of Helen McCrory, whose surrender to cancer late last week, age 52, came like the most brutal and sudden of thunderclaps. The announcement was made via Twitter on Friday by her husband, Damian Lewis, and I doubt I'm the only one who reacted with moist-eyed disbelief.
---
The State of the London Stage: April 2021

April 7, 2021

May 17 has long held near-sacrosanct status in and around London theatreland. That's the date earmarked for a return to live performance, albeit to limited audiences, with a further diary entry worth marking of June 21 (the summer solstice no less) when all restrictions on social contacts will be removed and playhouses may - one stresses the word may - be allowed to return to something resembling pre-pandemic capacity.
---
BWW Feature: THE BIRTHDAY MONTH / SONDHEIM 2 - Five performances we won't forget

March 29, 2021

Earlier this month, we marked the 91st birthday of the living legend that is Stephen Sondheim with a look back at five London productions of his work that are embedded in my memory. This week, we honour a quintet of performances that has achieved the same result, even if this has meant choosing from an astonishing array of riches that could populate a column like this ten times over. In any case, here are just a few of the Sondheim star turns that linger in the mind.
---
BWW Feature: THE BIRTHDAY MONTH / SONDHEIM 1 - Five productions that we won't forget

March 15, 2021

Last week, we acknowledged the forthcoming birthday of Andrew Lloyd Webber via a look back at five defining London stagings of his work. This time, we offer the same tribute to Stephen Sondheim, with whom Lloyd Webber, 18 years Sondheim's junior, shares a birthdate of March 22: on that day, the great man turns 91.
---
BWW Feature: THE BIRTHDAY MONTH / LLOYD WEBBER 1 - Five productions that we won't forget

March 8, 2021

March is the month in which both Andrew Lloyd Webber and Stephen Sondheim celebrate their birthdays and on the same date (March 22), albeit 18 years apart. To mark the occasion, we are givng over four weeks to honour some of their finest moments on the London stage, taking each composer in turn to fete five memorable productions and then five outstanding performances. And so, below are five Lloyd Webber stagings that I shall long remember, several of which (COVID permitting) may be back amongst us in due course.
---
BWW Feature: WE SAW THEM FIRST / THE MUSICAL ACTRESSES - Five Musicals Whose Female Performers Later Became Stars

February 22, 2021

Our monthlong series culling some of the early London theatrical triumphs of stars before they became known to the world at large draws to a close with our look back at a brilliant quintet of actresses who commanded attention in one musical (sometimes several) before broader renown came to call.
---
BWW Feature: WE SAW THEM FIRST/THE MUSICAL ACTORS - Five Musicals Whose Male Performers Later Became Stars

February 15, 2021

We've looked across successive weeks at a range of plays over time that offered crucial opportunities to an array of then little-known men and women who have since shot to varying degrees of renown. Now, it's time to cast a glance at those stage musicals in London that brought to the attention of keen-eyed playgoers various names whom the world would get to know later.
---
BWW Interview: Tinuke Craig Chats THE COLOR PURPLE - AT HOME From Leicester Curve Online

February 9, 2021

Since 2019, the fast-rising director Tinuke Craig has fielded various iterations of her first-ever musical, The Color Purple, which was acclaimed in performance at Leicester's Curve Theatre and the Birmingham Hippodrome. That same show is returning this month for a streamed concert version starring T'Shan Williams as Celie.
---
BWW Feature: We Saw Them First/The Actresses - Five Plays Whose Female Players Later Became Stars

February 8, 2021

Last week, we looked at the early stage work of a quintet of actors who have gone on to celebrated work, and a wider public, onscreen. But the same trajectory is every bit as true of Britain's dazzling array of actresses, five of whom are here remembered from their early stage work before one celluloid assignment or another cemented their fame.
---
BWW Feature: We Saw Them First/The Actors - Five Plays Whose Male Players Later Became Stars

February 1, 2021

Many British screen stars may seem to have burst on to the screen as comparative unknowns, except to theatre devotees who knew them already from the stage. What follows is a list of five actors from five storied plays whom I managed to catch live before celluloid fame came to call.
---
BWW Feature: Five London Shows That Got Away

January 25, 2021

An ever-mutating virus has led to general uncertainty on and off the West End about the start-up of live performance. That shifting scenario in turn brings to mind some of the titles from this time last year that were sounding especially promising and that, with luck, will reappear at some point to make good on their potential.
---
BWW Feature: Five 2021 London Performances We Can't Wait To See

January 19, 2021

It's not clear as of this writing quite when live theatre will return in force, so in the interest of casting as wide a net as possible, what follows are five performances to whet the appetite, culled from offerings both online and, in due course, inside an actual playhouse.
---
Five 2021 London Shows We Can't Wait To See

January 10, 2021

In the spirit of eternal optimism, here is a handful of London show titles promised for the year ahead that have us giddy with anticipation to be in a playhouse once again.
---