Ian Niederhoffer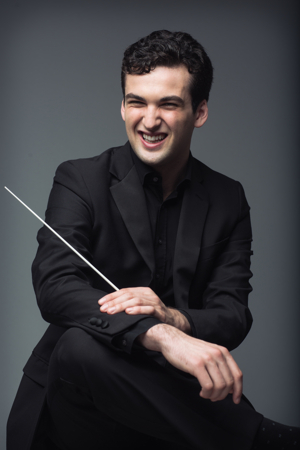 Ian Niederhoffer is a 23-year-old conductor of symphonic, operatic, and contemporary music based in New York City. In 2019, he founded Parlando, an ensemble dedicated to creating educational and accessible listening experiences by integrating dialogue with historical and musical context in short classical programs. 
He recently made his European operatic debut conducting two world premieres at the Wiener Kammeroper with the Vienna Summer Music Festival. In December 2019, he conducted Gramercy Opera's production of Story of an Hour. In 2017, he made his U.S. professional debut with the Vermont Mozart Festival and was invited back as Conductor of their 2018 season. In February 2018, he appeared as guest conductor with the Salomé Chamber Orchestra at the Weill Recital Hall at Carnegie Hall.
While studying at Yale College, Ian founded and served as Music Director for the Yale Undergraduate Chamber Orchestra, commissioning six world premieres over his three-year tenure. He also served as Assistant Conductor of the Yale Symphony Orchestra and Music Director of the Opera Theater of Yale College. He graduated with distinction with a B.A. in Music and was awarded both the Wrexham Prize and the Joseph Lentilhon Selden Memorial Award by Yale University for his "verve, idealism, and constructive interest in music."
Ian began his conducting studies at the age of 15 and currently studies with Leonid Grin. He studied recently with William Boughton and Toshiyuki Shimada, and has participated in master classes with Paavo Järvi, Neeme Järvi, Kristjan Järvi, and Markand Thakar.
MOST POPULAR ARTICLES
LAST 365 DAYS