Brett Cullum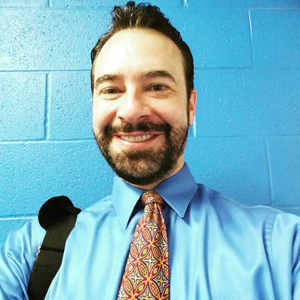 Brett Cullum has been part of the Houston and Memphis Theatre scenes for several decades now. He's been seen on community theatre and professional stages in several cities including Playhouse 1960, Theatre Suburbia, Stages, the Alley Theatre, Theatre Memphis, Circuit Playhouse, and Playhouse on the Square. Brett has been a movie critic and blogger as well for DVD Verdict.com where he published over 1,000 reviews of feature films. He has been a reviewer for Broadway World for the last five years! 
Review: CRUEL INTENTIONS - THE 90S MUSICAL at The Garden Theatre

November 19, 2022

It's a rock musical featuring all of the naughty behavior of the original film and marries it to the "hits of the day" that were hot when it came out. Innuendos about "booty sex" merge with Backstreet Boys hits in a jukebox musical that revels in the absurdity of the original concept.
---
Review: COYOTE ON A FENCE at Dirt Dogs Theatre

October 31, 2022

This is a morally complex piece of theater, and luckily the cast is up to the challenge of bringing these people to life without judgment or any trace of hesitation. The language, the situations, the truths, are all difficult matters that have to be handled directly and confidently.
---
Review: HADESTOWN Dazzles at Broadway at the Hobby Center

October 5, 2022

What did our critic think of HADESTOWN at BROADWAY AT THE HOBBY CENTER? The HADESTOWN national tour finally arrives in Houston after a significant pandemic pause, and it appears the wait was worth holding our breath for.
---
Review: NO SPEAKING LEFT IN ME at ISHIDA DANCE At The MATCH

August 13, 2022

Unfortunately ISHIDA DANCE's NO SPEAKING LEFT IN ME is only at the MATCH complex this weekend for Friday and Saturday night. It is a pity the company couldn't run these works longer, because word of mouth should be strong after this amazing showcase of modern contemporary dance. It is something that Houston needs, an outlet for more modern iterations of the art of movement in our cultural landscape.
---
Review: THE REAL INSPECTOR HOUND at Main Street Theater

July 21, 2022

Tom Stoppard's THE REAL INSPECTOR HOUND captures an urbane wittiness that is simultaneously droll and accessible. It's a rare script that works on all levels with enough to analyze for the academic, and then slapstick humor to keep the childlike engaged fully. In short, it's smart fun. It is the kind of piece that MAIN STREET THEATER handles particularly well.
---
Review: TAMARIE COOPER'S LIVE IN PERSON STICKY SWEET SUMMER SHOW at Catastrophic Theatre

July 12, 2022

Tamarie is a whirling dervish, a force of nature, and a comedic genius of a performer. She rises to the challenge of playing herself admirably, and it's the kind of role she was born to play. I doubt any other actor or actress in Houston could portray her quite as convincingly.
---
Review: FADE TO BLACK PLAY FESTIVAL at MATCH

June 23, 2022

It is safe to say this is a great festival, and well worth your time over the weekend.  Happy ten years to FADE TO BLACK!  Here's hoping for many more decades to come.  
---
Review: CHITTY CHITTY BANG BANG at MAIN STREET THEATER

June 20, 2022

What did our critic think? CHITTY CHITTY BANG BANG is perfect summer fare for kids, and also for those of us who enjoy a rather crazy car story from the creator of James Bond. It's a treat to see it here at the MATCH in Midtown, especially with such a strong cast in a handsome production.
---
BWW Review: CLYBOURNE PARK at Dirt Dogs Theatre Co.

June 6, 2022

In the end they still managed to produce a show that asks the hard questions, never flinches from the truth, and captures perfectly what it means to be human. Imperfections be damned.
---
BWW Review: INNOMINATE at Catastrophic Theatre

June 1, 2022

INNOMINATE is a mixture of dance, puppets, images on a screen, live music, and daring staging to tell the story of creator Afsaneh Aayani as she immigrated from war torn Iran to the United States. It also deals with the effects of the COVID pandemic and extreme loss. If I told you all of this was illustrated with dancing eyeballs and social media posts whizzing by, would you believe me?
---
BWW Previews: HOUSTON'S SUMMER HEATS UP at Various Theaters around town

May 18, 2022

You may know about FROZEN coming to the Hobby Center from Broadway Houston, or the Alley Theatre prepping for a new musical by Duncan Sheik named NOIR… but what are some of the gems out there from smaller companies that offer just as much air conditioning and some of the best acting in Houston? I've got you covered with four spotlights if you are interested.
---
BWW Review: MEET THE MAMMA AND COLOR STRUCK at Vincent Victoria Presents

May 6, 2022

These historic writings are coupled with the company's signature lively staging and passion. The two present fascinating portraits of the Black community's experience a hundred years ago, and the surprise is how little has changed.
---
BWW Review: THE BOOK OF GRACE at Catastrophic Theatre

April 6, 2022

Catastrophic Theatre's THE BOOK OF GRACE makes good on the company's promise of "we will destroy you" in the best way possible. The production is a well-honed punch to the gut that will leave you reeling and provoked.
---
BWW Review: HAMILTON at Broadway Across America

February 24, 2022

HAMILTON is a joy to watch, and this cast lives up to the hype of the material they have been entrusted with. Rest assured this is the best way to see the show… live and in person. There is an energy to be shared with the cast and the audience that the COVID era almost made us forget.
---
BWW Review: A STEADY RAIN Dazzles from Dirt Dogs Theatre Co.

February 21, 2022

It's a chance to sit in an intimate space with artists who excel at telling a story you will never see in a large opera house or performance hall. A STEADY RAIN is tough, profane, and full of over-the-top masculinity, and yet it feels as progressive as it can be. It asks tough questions, and it makes you uncomfortable with its answers.
---
BWW Review: MOTHER OF THE MAID Packs a Bravura Performance at Main Street

February 11, 2022

Shannon Emerick's portrayal of Isabelle Arc is the performance on which MOTHER OF THE MAID hinges, and she manifests a miracle consisting of fully-realized characterization and range. Rarely will you see an actress wholly embody a role so fully and disappear completely into another person.
---
BWW Review: THE LAST NIGHT OF JOSEPHINE BAKER from Vincent Victoria Presents

December 14, 2021

Josephine Baker is a historical figure that is not discussed nearly enough, but one of the joys of the Vincent Victoria company is they make sure attention will be paid.  And they do it with a keen eye for detail, and an honor for the spirit of the lady who lived it.
---
BWW Review: MISS BENNET: CHRISTMAS AT PEMBERLY at Main Street Theater

December 2, 2021

MISS BENNET: CHRISTMAS AT PEMBERLY is the sort of show that will remind audiences you should do anything but marry without affection.  There is a lot to love in this Christmas play that feels authentically like a gorgeous Christmas coda to PRIDE AND PREJUDICE. 
---
BWW Review: Broadway Across America's TOOTSIE THE MUSICAL is On a Roll!

November 17, 2021

My advice for TOOTSIE THE MUSICAL is to distance yourself from the original film, and accept they are taking a dated concept and transposing it awkwardly onto today.  You are going for the exquisite comedy performances that surpass the fact that TOOTSIE has not very much to say about gender that seems substantial.
---
BWW Preview: A LITTLE HOUSE CHRISTMAS at Main Street Theater

November 15, 2021

This holiday season Main Street Theater presents an adaptation of Laura Ingalls Wilder's LITTLE HOUSE works called A LITTLE HOUSE CHRISTMAS. The show runs through December 18th, but there will be a special appearance from Ingalls family member R. Lee Ingalls on November 21st.
---