Albert Gutierrez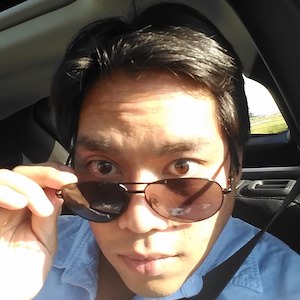 Albert Gutierrez originally hails from Turnersville, New Jersey, where he saw his first stage musical - a high school production of West Side Story - at the age of thirteen. There was no turning back, as he's been fascinated by the stage and its craft ever since. After attending Temple University for a year, he took a semester off to participate in the Walt Disney World College Program, working throughout the Magic Kingdom before returning home to complete his studies. Transferring from Temple University to Rowan University, he earned a Bachelor of Arts degree in both English and Subject-Matter Education.  

Initially a teacher, Albert switched careers in 2013 to move back to Florida, where he now works at Disney's Animal Kingdom. A Disney fan all his life, he had previously written for DVDizzy.com, focusing on both Disney and non-Disney media products. This was followed by a three-year tenure at FromScreenToTheme.com, writing weekly columns concentrating on Walt Disney Animation Studio's film catalogue and other ancillary programming. Since 2014, he has been co-host of the podcast series The Three CommentEARS, currently on hiatus. You can follow him on Wordpress, Instagram, and Twitter.
MOST POPULAR ARTICLES
LAST 365 DAYS
BWW Review: Get Up and Go to Encore Performing Arts' HEAD OVER HEELS at Orlando Shakes' Margeson Theater

June 12, 2021

They say you can't teach an old dog new tricks, yet that is exactly what the intrepid team behind HEAD OVER HEELS sought to do. The 2018 musical retells Sir Philip Sidney's Old Arcadia by way of Shakespearean line delivery and the music of The Go-Go's.
---
BWW Review: Living Drama Theatre Proves a Show Still Shines Even WHILE THE LIGHTS WERE OUT

May 16, 2021

Yet, even with the hardships this theatre has gone through, and the uncertainty of the future, all involved with WHILE THE LIGHTS WERE OUT made sure to go out on that stage and give it their all. They rose up, like a David to the mighty Goliath, to deliver entertainment for an audience that strives for it.
---
BWW Review: HENRY IV, PART 1 Sets 'Fire' to the 'Reign' at Orlando Shakes

March 2, 2020

A few weeks back, I attended the opening night of The Three Musketeers at Orlando Shakes. I marveled, in particular, at a rotating stage and staircase designed by Bert Scott. The way the production team used that stage always impressed me. Imagine my delight when I came back to Orlando Shakes for the opening weekend of HENRY IV, PART 1 and saw that same exact stage now being used to represent 1492 England rather than 1628 France. Part of it is my fault, I didn't know they'd be using the same stage and assumed another theatre space at Orlando Shakes would house HENRY IV. But now knowing that this same space was used for two plays got the wheels in my head turning. It's a genius move on Orlando Shakes' part, creating a very fitting double-feature of entertainment. The same cast, the same stage, but two wholly different stories unfold.
---
BWW Review: Encore Performing Arts Invites You to Come to the CABARET at Osceola Arts

February 22, 2020

The last time I attended a production at Osceola Arts, the stage had been transformed into 1899 New York City for a production of Newsies. Last night, I returned to Osceola Arts, but now found myself transported thirty-two years later and over four thousand miles eastward to Germany, specifically the Kit Kat Klub of Berlin as immortalized in the 1966 musical CABARET. Although we're now ninety years removed from the Weimar Republic, CABARET still feels timely as ever. Given what regime succeeded the Weimar Republic, maybe that should not be good news. Yet that is why we need shows like CABARET: reminders that the apathy and distractions we think help us get by should actually not be our only outlet for life and livelihood. The Kit Kat Klub becomes less a physical place than it does a state of mind, one that comments upon the action of the musical, but does so without the repercussions and consequences of the narrative, at least until the bitter end.
---
BWW Review: Orlando Shakes Draws Swords and Laughs with THE THREE MUSKETEERS

February 9, 2020

Ask anyone to describe the Three Musketeers, and you'll get the usual answers: three heroes, bound together in brotherhood, inseparable in the most dire circumstances. They were a holy trinity of masculinity and friendship, the #SquadGoals of the 19th century. But unless one were intimately familiar with Alexandre Dumas' novel or its many adaptations, five will get you ten the average Joe today would be remiss to actually name all of them. That's not the fault of the average Joe, but rather the reputation that precedes these fictional characters. Most would be familiar with what they are, not necessarily who they are.
---
BWW Review: There Will Be Blood at Moonlight Players Theatre's EVIL DEAD: THE MUSICAL

October 28, 2019

There's blood on my program. At first, I thought it was a printing design, but upon further inspection, I realized that, yes, I have blood stains on my program. Normally, I would be concerned, but given that the first three rows at the Moonlight Players Theatre have been designated 'Splatter Zone,' I didn't think much more of it from the safety of my seventh-row seat. Having played out to sold out crowds in its first and second weeks, Moonlight Players' EVIL DEAD: THE MUSICAL will end its run this coming post-Halloween weekend. But fear not, Deadites, for you can also catch Ash Williams and his boomstick on a special Halloween performance as well. The hugely-popular Off-Broadway musical condenses Sam Raimi's Evil Dead trilogy into a two-act musical that celebrates the films' subversive comedy take on 1980s gore. And it does so with a gusto and a panache that knows just how ridiculous and trope-heavy the source material is.
---
BWW Review: THE 25TH ANNUAL PUTNAM COUNTY SPELLING BEE Casts a Familiar Spell at Dr. Phillips Center

October 15, 2019

Picture it, April 2018.  Encore Performing Arts has commandeered the stage at The Abbey, a swanky downtown Orlando lounge theatre, to convert it into their spring production of THE 25TH ANNUAL PUTNAM COUNTY SPELLING BEE.  My friends and I meet up for the Bee, a nice way to finish off a birthday weekend that - for myself at least - began ten hours earlier, 14,000 feet in the air.
---
BWW Review: Clermont's Moonlight Players Make Mayhem in DIAL M FOR MURDER

September 21, 2019

Tonight's my first time in Historic Downtown Clermont. The small parking lot outside the Moonlight Players Theatre already filled up well before I arrived, so I settled on a very uncomfortable parallel parking space a couple blocks down. Fortunately, this allowed me a chance to walk along Minneola Avenue, where an outdoor saxophonist was jazzing out 'Sing, Sing, Sing' next door to a bakery filled with customers - some inside ordering sweets, but most already outside on the patio enjoying their wares and the ambient musical stylings of Benny Goodman. I had to double back a couple times before I found the sidewalk that led me to the theatre. The Moonlight Players' 2019-20 season had kicked off a couple weeks ago, but here I was, late to the party, as their season's first production, DIAL M FOR MURDER, had just reached its closing weekend.
---
BWW Review: SEASONS THE MUSICAL Makes Triumphant Return to Orlando at Dr. Phillips Center

September 15, 2019

Late Spring.  Early Summer.  An Autumn Afternoon.  Am I describing the time periods of 2014's Orlando Fringe darling SEASONS or the seminal works of film director Yasujirō Ozu?  Ironically, I had watched Ozu's Late Spring a few days before heading out to Dr. Phillips Center to attend the opening performance of SEASONS. As a result, Ozu's post-war film about parenthood and reluctant marriage was on my mind for much of the show, drawing parallels I had not expected, but certainly welcomed.
---