YOUNGER's Miriam Shor to Star in MAGIC HOUR Comedy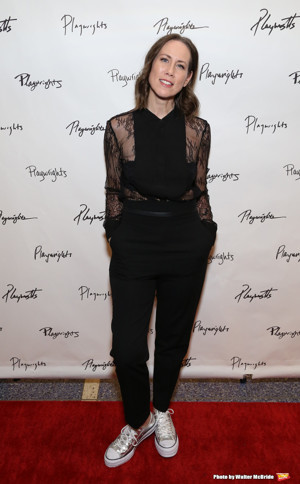 Miriam Shor will star in the film, Magic Hour, according to The Hollywood Reporter. Shor will play an embattled female filmmaker in the indie comedy by Jacqueline Christy. The film will shoot in New York City.
Shor will play Harriet, a long-suffering housewife who fulfills her dream of going to film school without telling her philandering husband and self-involved teenage daughter.
As she leads a double life as a film student and gets her first professional directing gig, Harriet discovers a film set is a cutthroat place run by bullies and their terrified minions, leaving her to decide if her film, film school and her ambition to be a director is folly or a future worth saving.
Best known to TV audiences for playing Diana Trout on Younger, and she directed an episode the series last season. Shor also has a recurring role on The Americans. Shor has also performed in multiple theater productions, including Sweat at The Public Theater in 2016 and The Wild Party, a City Center Encores Off-Center Production in 2015.
Jacqueline Christy wrote the script for Magic Hour and will also be producing. Shor is associate producing and Jose Rivera is executive producing.
Read the original article on The Hollywood Reporter.
Related Articles