VIDEO: Kristin Chenoweth & Josh Groban Celebrate Barbra Streisand's 80th Birthday on TODAY
Barbra Streisand will celebrate her 80th birthday on Sunday, April 24.
Ahead of Barbra Streisand's 80th birthday this coming Sunday, April 24, Kristin Chenoweth and Josh Groban spoke with Joe Fryer on the TODAY Show about the impact that Streisand has made on them and the entertainment industry.
"She, to me, is ageless. So I'm not even going to acknowledge her age," Chenoweth stated, regarding Streisand as a "rule-breaker" and "trailblazer."
Chenoweth also discussed performing for Streisand at a tribute concert, revealing that she was more nervous to sing for her than she was to sing in front of Queen Elizabeth.
The segment looks back on Streisand's iconic film career, including her roles in Hello, Dolly! and A Star Is Born. She is perhaps best known for her work originating the role of Fanny Brice in both the film and Broadway productions of Funny Girl.
The current Broadway revival of Funny Girl is slated to open this Sunday, April 24, the day of Streisand's 80th birthday. Josh Groban discussed his experience recording a duet with Streisand, speaking on what it's like to be in the studio with the legend.
"All you can do is you can stand there and you can try your best and hope that you don't do poorly," Groban said. "The process in the studio with Barbra is one where we're all chasing something really, really wonderful and really beautiful."
Barbra Streisand also provided a statement to TODAY on how she will be celebrating her 80th birthday, sharing: "It's still too dangerous to have a big birthday party. So I've decided to have a small afternoon tea with some of my family and close friends, because my two gorgeous granddaughters love tea parties and they can wear pretty dresses."
Watch the complete TODAY Show Segment here:

Related Stories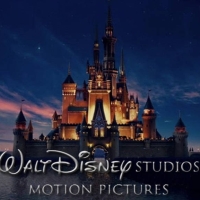 Indian Princess Musical Movie In the Works at Disney

December 1, 2022

Bend It Like Beckham filmmaker Gurinder Chadha and Paul Mayeda Berges are currently developing a new Disney musical film inspired by a dynamic princess from Indian history. Disney has commissioned original musical film, which will also be directed and produced by Chadha.
---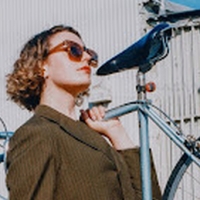 Charlotte Spiral Release New EP 'All This Time, Asleep'

December 1, 2022

Produced by Mercury Prize nominated artist and celebrated producer Dave Okumu (Jessie Ware, Nilufer Yanya, Lianne La Havas, Joan As Police  Woman), the EP provides the follow up to last year's New Light EP which was produced with Dan Carey  (Fontaines DC, Wet Leg, Kae Tempest, Bat For Lashes).
---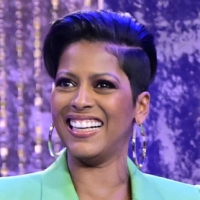 TAMRON HALL Hits Its Most-Watched Week Since January With Over 1 Million Viewers on All 5 Days of the Week

December 1, 2022

Thursday's broadcast of "Tamron Hall" (on 11/17/22) tied the show's highest-rated telecast on any day so far this season in Households (0.8 rating) and stood as the show's 2nd most-watched telecast (1.135 million) of the season. Thursday's episode featured GRAMMY® Award winner Macy Gray and Slutty Vegan founder Pinkey Cole.
---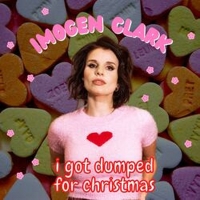 Imogen Clark Releases Holiday Single 'I Got Dumped For Christmas'

December 1, 2022

Barrelling into the year by collaborating with Mo'Ju, Ali Barter, I Know Leopard and more on her 2nd Annual Holiday Hootenanny show in Melbourne, she followed up by assembling a supergroup featuring Adam Newling and members of Middle Kids and Superorganism on her standalone single 'Enemy' (co-written with Alex Lahey)
---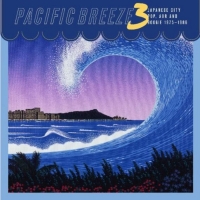 Light in the Attic to Release 'Pacific Breeze 3: Japanese City Pop, AOR & Boogie 1975-1987'

December 1, 2022

Celebrated archival reissue label Light in the Attic (LITA) announces the latest chapter in its acclaimed Japanese City Pop series, Pacific Breeze, which delivers a mesmerizing blend of AOR, R&B, jazz fusion, funk, boogie, and disco from the country's flourishing bubble era of the '70s and '80s.
---