Student Blog: Welcome Back to Live Theater!
Broadway is returning in the fall, but some Off-Broadway shows are already open again!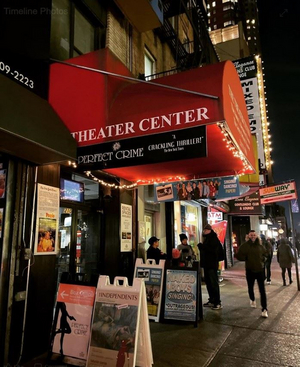 Everyday, more and more Broadway shows announce that they are opening again in the Fall. Hamilton reopens on September 14 and Wicked opens the same day. Dear Evan Hansen reopens on December 11 with Jordan Fisher back in the role of Evan along with several new shows have even been announced! Theaters all across the country have announced their reopening, and many are holding season auditions soon. With more people getting vaccinated, it feels like the theatre world is coming alive again!
However, there seems to be a big problem: no one is buying tickets.
The first few nights for most Broadway shows are sold out, but after that... not so much. Last time I checked, I could buy an orchestra seat for Hamilton in November. Granted, it was still about $500, but it is slightly ominous that Broadway is not selling out like it used to.
People are being cautious, and understandably so. People don't want to lose money or be disappointed, if it turns out that Broadway cannot come back in the fall. People also still seem cautious to travel in general.
Some theaters have already reopened, though. One is The Theater Center, an Off-Broadway performance venue located in Times Square. I am an intern here for the summer, and I was able to see their shows in person! It was so magical being able to sit in an actual theater and watch actors perform right in front of me again. It almost didn't feel real. Everyone had to wear a mask in the theater, and people sat in socially distant pods. As someone who has been taking all the COVID precautions, and as someone who continues to wear my mask in public even after being vaccinated, I felt completely safe in the theater. After starting work here, I also learned about the special air conditioning system they installed over the course of the pandemic to really guarantee a COVID-safe environment.
The two shows I got to see were Perfect Crime and The Office! A Musical Parody. Perfect Crime was an exciting murder mystery, and the Criminal Minds fanatic in me loved it. Very rarely do I see a show or movie where I cannot predict the ending, and this was one of them! The woman who plays the lead, Catherine Russell, also runs the theater and is also one of my bosses, has been playing the same role for 34 years. She somehow still manages to keep her performance fresh every night! I learned that Perfect Crime is actually the longest running play in NYC!
I haven't watched The Office TV show in a few years, so The Office! A Musical Parody was a nice reminder of how much I liked that show when I watched it. It was funny, quirky, and the musical numbers were so high energy. It was so amazing to LAUGH with other people IN A THEATER again. I knew I missed the sense of community that comes with seeing live theater, but I didn't realize just how much until I got to experience it again.
What we are seeing is that it is not clear that The Theater Center is open. So this is my announcement; THE THEATER CENTER IS OPEN!! AND THE SHOWS ARE PLAYING!! LIVE THEATER IS BACK!!
The Theater Center was actually the first theater in NYC to reopen! There are the two shows I mentioned above, and there's an 80s dance show called Rearview Mirror currently playing. But that's not even everything. The Theater Center is also hosting in person acting classes! Including this one called Act & Sip, where people bring their own alcohol and act while drinking!
I promise this isn't an advertisement, though. These are just some of the most exciting theater-related activities I've heard about in a while. I hadn't seen a show in person in about a year and a half, until a few weeks ago! If you missed being in a theater, and you're in or near NYC, maybe come check it out? Or if you're still wary about COVID safety, as you should be, or if you just want to find out more, check out the website or our social media handles (@thetheatercenter).
Broadway may not be back yet, but live theater is! Not just at The Theater Center, but all over the country, and all over the world! I don't know about you, but I am so excited for the new wave of theater that is finally returning!