Photo Flash: Get A First Look At The Regional Premiere Of OSLO
BroadwayWorld has a first look at Pioneer Theatre Company's production of J.T. Rogers' award-winning drama, Oslo, in its first major regional premiere, running through Saturday, Sept. 29, 2018.
Oslo won the 2017 Tony Award for Best Play, telling the dramatized story of the Norwegian diplomats who secretly brought together representatives of the State of Israel and Palestine to broker the 1993 Oslo Peace Accords, proving that sometimes the greatest act of heroism is the willingness to sit in a room and talk with your enemy.
Oslo also won the 2017 Best or Outstanding Play awards from Outer Critics Circle, Drama Desk, New York Drama Critics' Circle and Drama League.

Playwright J.T. Rogers won the 2017 Obie Award for Best New American Theatre Work for Oslo. He was resident playwright at Salt Lake Acting Company in 2004-2005 and his plays have received world premieres in Utah. Rogers will be at PTC to participate in a post-show talkback hosted by Doug Fabrizio of KUER's RadioWest after the Saturday, Sept. 22 matinee performance.

Jeff Talbott and Kate Middleton portray the married Norwegian diplomats, Terje Rød-Larsen and Mona Juul. The couple organize breakthrough negotiations between Israeli Prime Minister Yitzhak Rabin and Palestine Liberation Organization Chairman Yasser Arafat.
Ian Bedford, Neal Benari, Richie Call, Ben Cherry, Demosthenes Chrysan, Susanna Florence, Joel Reuben Ganz, Thamer Jendoubi and Max Woertendyke and the ensemble play 35 roles, in 6 languages and 5 dialects.

Karen Azenberg directs this production in her seventh season as PTC Artistic Director after directing last season's world premiere of Newsies.
For tickets and more visit pioneertheatre.org.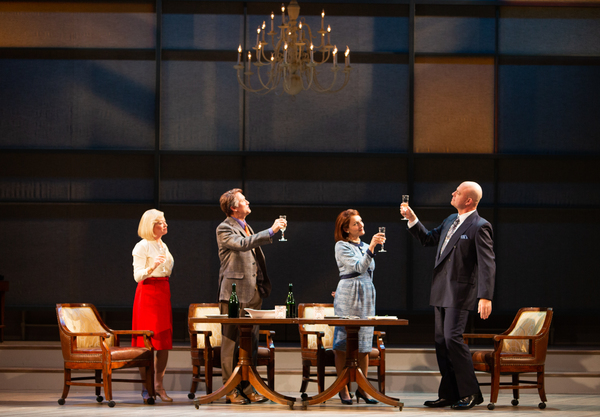 Kate Middleton (Mona Juul), Jeff Talbott (Terje Rod-Larsen), Susanna Florence (Marianne Heiberg) and Ian Bedford (Johan Jorgen Holst)

Kate Middleton (Mona Juul) and Jeff Talbott (Terje Rod-Larsen)

Kate Middleton (Mona Juul), Jeff Talbott (Terje Rod-Larsen), Susanna Florence (Marianne Heiberg) and Ian Bedford (Johan Jorgen Holst)

Kate Middleton (Mona Juul) and Demosthenes Chrysan (Ahmed Qurie)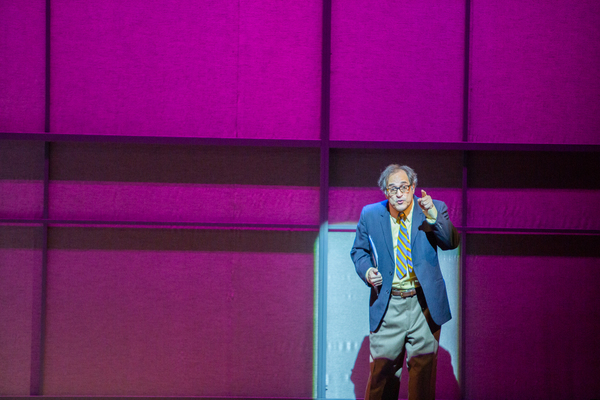 Neal Benari (Yair Hirschfeld)

Jeff Talbott (Terje Rod-Larsen), Demosthenes Chrysan (Ahmed Qurie), Neal Benari (Yair Hirschfeld) and Kate Middleton (Mona Juul)

Cast of OSLO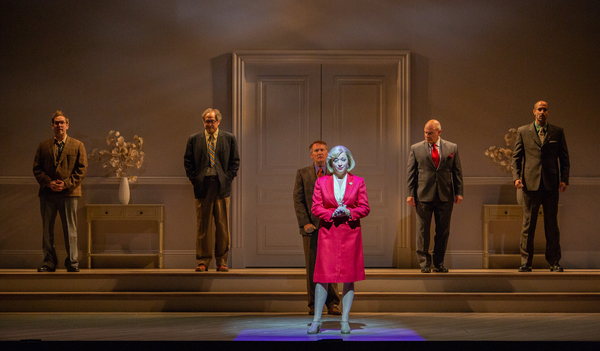 Cast of OSLO

Cast of OSLO

Jeff Talbott (Terje Rod-Larsen) and Joel Reuben Ganz (Yossi Beilin)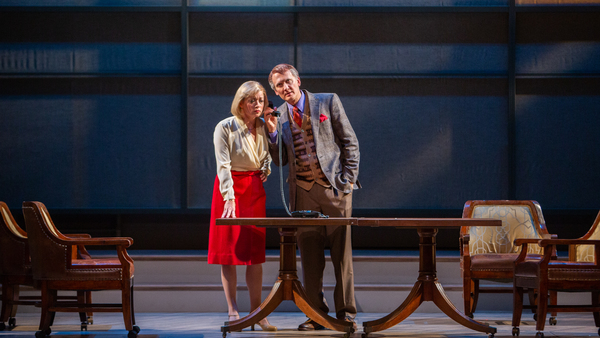 Kate Middleton (Mona Juul) and Jeff Talbott (Terje Rod-Larsen)

Ben Cherry (Uri Savir), Jeff Talbott (Terje Rod-Larsen) and Kate Middleton (Mona Juul)

Kate Middleton (Mona Juul), Ben Cherry (Uri Savir) and Demosthenes Chrysan (Ahmed Qurie)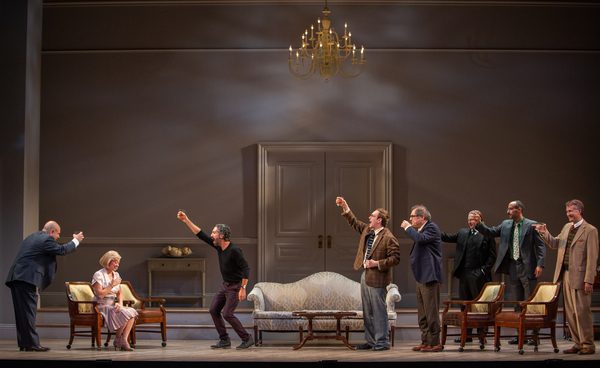 Cast of OSLO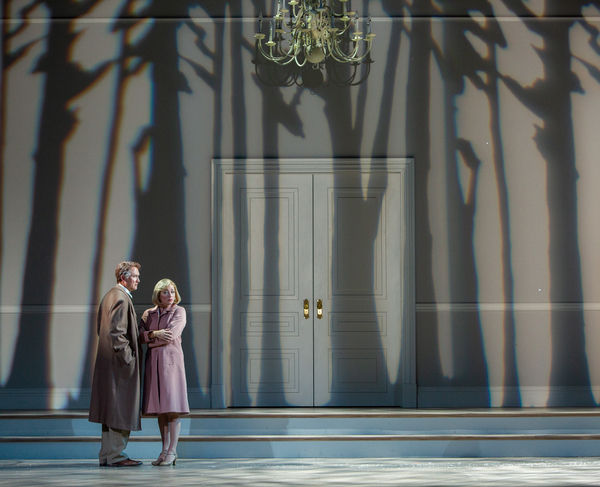 Jeff Talbott (Terje ROd-Larsen) and Kate Middleton (Mona Juul)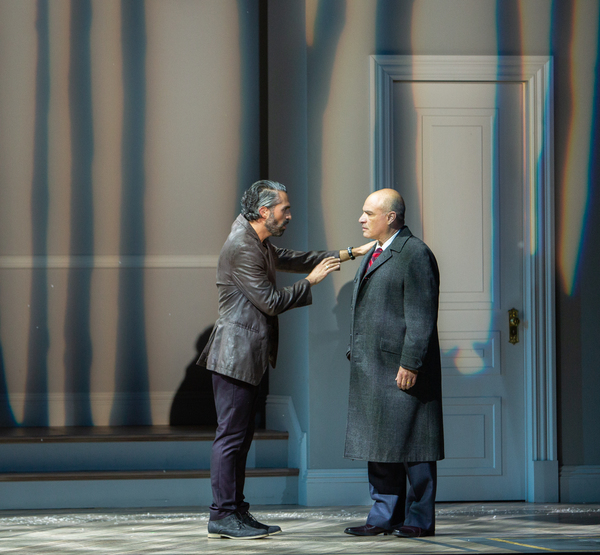 Ben Cherry (Uri Savir) and Demosthenes Chrysan (Ahmed Qurie)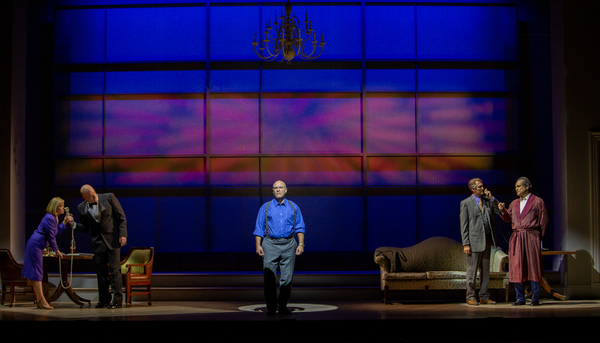 Cast of OSLO

Cast of OSLO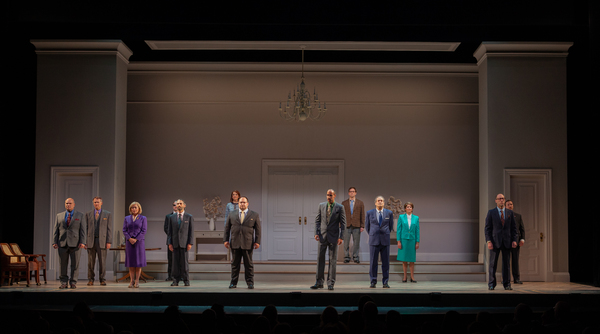 Cast of OSLO
Related Articles
More Hot Stories For You