Pasek and Paul Reveal New Song Details for Live-Action Reboot of ALADDIN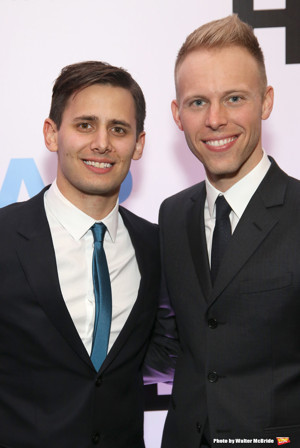 Justin Paul and Benj Pasek have been working with Alan Menken on new songs for director Guy Ritchie's upcoming live-action retelling of 1992's ALADDIN starring Mena Massoud in the lead role, Will Smith as Genie and Naomi Scott as Jasmine. ALADDIN is set for release on May 24, 2019.
Pasek and Paul spoke with Variety to reveal new details for the songs they've written for Aladdin. "We got to write a new song for Jasmine. Alan wrote a beautiful piece of music and [Scott] is incredible," says Paul.
They also spoke about a duet for Aladdin and Jasmine they wrote, with Paul saying, "It's a sweet song."
Pasek and Paul were even able to write a new verse for the famous song, "Arabian Nights."
When asked about the potential for a LA LA LAND musical, Paul said there are still no firm plans to adapt it but that, "We would be very excited to see it come to the stage." Pasek added, "It's been talked about, so it's not a dead idea."
Paul then discussed the upcoming DEAR EVAN HANSEN novel saying, "There are so many people that love the show and the fans that engage with it online. They're creating their own fan art. They're creating their own fan fiction. So, [a book] feels like the right thing to do to get to take this story into mediums where it can be shared with more than 1,000 people a night, or a couple thousand people a night."
Read the original story on Variety.