Industry Editor Exclusive: The Fate of Broadway's Critics
In the last few decades, theater has become much bigger business than it used to be. However, in that same period of time, the coverage of it in mainstream media outlets has dwindled. Many of us may not remember a time that off-Broadway openings were covered on Entertainment Tonight, but it happened. In recent years, even in America's theater epicenter, theater is losing ground in major publications. Neither The New York Post or The New York Daily News has a critic on staff any longer. It is hard to even tally the amount of veteran theater writers from around the country that have lost their jobs in the last decade.
"Newspapers have become less conscious of their civic mission and more interested in traffic and that has been difficult," said longtime critic Chris Jones, who is lucky enough to still have a full time job at The Chicago Tribune.
Mainstream online outlets have also been shedding arts journalists. Freelancers who used to be able to exist from just writing about theater (with maybe some film or music thrown in) have had to branch out. It is not that there aren't places to get culture news and reviews--there are in fact more than there used to be considering all of the niche sites that have sprung up. It is that almost none have salaried theater positions and those looking for outside arts contributors either pay nothing or pay considerably less than they used to pay. After all, there are tons of folks who will write for this website and other outlets for nothing but free tickets. A regional paper I used to write for always paid between $600-$800 a story; now they pay $200 per story. Much of this is not unique to theater or the arts in general--it is a new reality in a world where so much content comes to folks for free. Theater writer Joe Dziemianowicz's dismissal from The New York Daily News last month was part of major cuts that hit the paper generally; entire publications have shuttered or downsized tremendously. But the theater has been particularly hard hit.
"What's gone is the idea that covering culture is part of a publication's mandate," Elisabeth Vincentelli, the longtime New York Post critic who was let go two summers ago and is now freelancing for The New York Times, Newsday and more, said. "You used to have a film critic, a music critic and a theater critic because you had to. Theater doesn't get clicks so theater was the first to go."
Many spoken to for this story led with "clicks." With the possible exception of stories on HAMILTON, the assumption is that theater stories do not get "clicks." In a frank and wonderful interview with Rob Weinert-Kendt immediately following her resignation from Newsday last year, longtime first nighter Linda Winer discussed how she did not want to spend her later years trying to make her writing "clickbait."
Even though I'm not that old, I still remember thinking of the word "click" in a mechanical or social sense (as in "clicked with so-and-so"), the same way I used to think of "followers" as related to cult leaders. But of course that is not what they mean in these conversations. If a story won't get clicks, many outlets won't run it. If a journalist doesn't have a ton of followers then clicks aren't being driven that way--it needs to be the subject matter attracting readers. And that leads to another concern.
"If an outlet or an author is choosing a story based on the ability to get a huge amount of clicks, then they are trying to attract someone that knows about the topic already," said Matt Ross PR head Matt Ross. "That makes it hard to have a story about something that hasn't been discovered yet, even if that thing might connect with a wider audience if they were introduced to it."
Indeed that is where the loss of staff positions hurts the most--in many outlets it is now nearly impossible to get a story on an unknown quantity. When Hedy Weiss was let go from The Chicago Sun-Times some of her detractors cheered her departure, but others believed that the chorus of approval was short-sighted. Without her, the paper still runs reviews, contributed by freelancers, but there is something missing.
"What you lose is someone at the paper, walking around, thumping on people desks in favor of arts coverage," said Jones. "You lose someone doing the political part of the job, which is to remind people who don't give a damn that the arts are important, that theater coverage is important."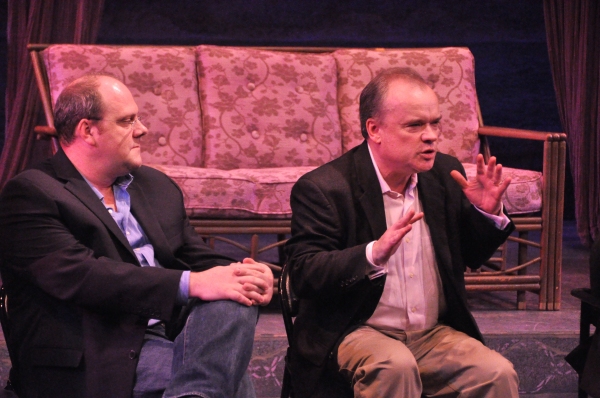 It is sometimes hard convincing editors that theater coverage is important. Over a year ago, Time Out New York let go veteran theater editor David Cote. (Time Out Chicago similarly shed a staff theater position. The New York edition went from two theater folks to one, with Adam Feldman remaining as Theater and Dance Editor.) Cote is one of the few to find steady "patchwork work," as he calls it. He now reviews for The Observer and the Village Voice and has popped up elsewhere as well. While he notes that he has been extremely lucky in his freelance life, he also knows "theater is a tough sell within the media" and his gigs could go away.
"The freedom of being a freelancer is sort of awesome," he said. "I don't have to go into a meeting with a bunch of idiots discussing search engine optimization. They are the ones killing culture. I think [publishers] would rather award a bullshitter with a pseudo analytic approach than someone who has spent years crafting their art... Because of them, publications have to package their theater in a national way."
That is often difficult. People from all over the world come to Broadway in mass quantities but it's often hard to argue that they should truly care about the shows they see. Familiar titles will always bring the most attention. This week Dziemianowicz popped up in The New York Post reviewing PRETTY WOMAN, presumably because someone at the Post thought PRETTY WOMAN would receive national attention. There was a rumor that Jones' PRETTY WOMAN review would also run in The New York Daily News, which is owned by the same parent company as The Chicago Tribune, but that ended up not happening. There is talk that Jones' more major reviews might appear in the NY daily in the future though. (Jones said the paper has access to his material, but said the plans to run it were yet to be firmed up.)
Meetings with producers constantly turn to the lack of theater coverage in mainstream outlets. The New York Times and The Chicago Tribune are among those keeping culture coverage alive, but it is more difficult to see a show's name in print these days. And print still matters--it used to be those reading the morning paper on the subway (which folks still do) might stumble upon a theater review or feature. Ross has faith this can still happen online, with the right layout, but most believe such happy coincidences are simply less likely in today's segregated culture.
Not everyone has sympathy for producers struggling to attract attention for their show. "I've got to laugh at the producers crying," Vincentelli said. "The ship sank because they were not buying advertising. There is an ecosystem that has to be fed and I don't think they played their part. They overcharge for tickets but didn't invest back. That's not the whole reason the ship sank, but it's part of it."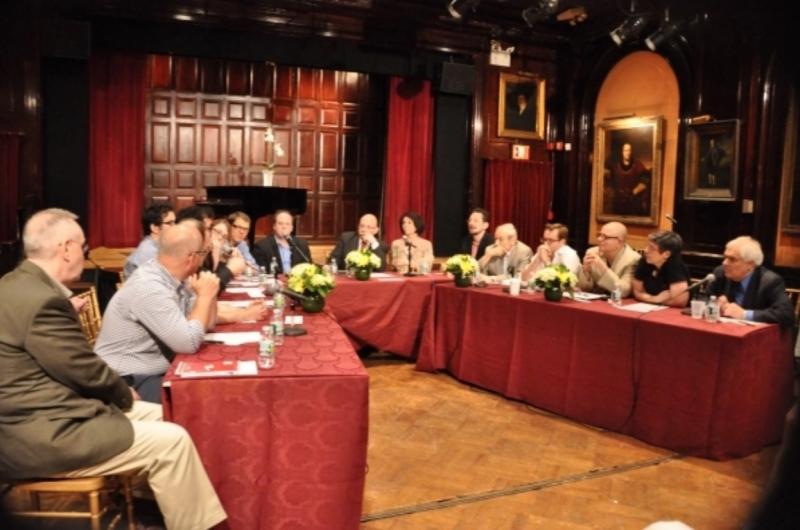 Regardless of fault, most people want to find a way to keep theater journalists employed and keep people reading about theater.
"A great print layout still feels great and it still communicates something about a major production," said Ross. "But those are less common now. Producers are invested in bringing in a new audience, made more urgent by the depletion of the mainstream theater journalism core. We need to be holding ground and branching out."
How that happens is the question. Ross said his team spends a ton of time individualizing pitches to outlets who might not frequently cover theater, a process that includes a large amount of research on outlets and writers. Vincentelli believes podcasts have truly helped fill the void for those who care enough to listen. Cote stressed his opinion that "cultural centers need to create their own narrative and create platforms to publish their own content."
And there are those in the industry who believe the shedding of some of the more well-known voices is good as it will lead to new voices that will bring in new audiences. One of my Chicago-based friends is much happier with the younger freelancers at the Sun-Times than he was with Weiss. But it is still an open question whether those freelancers will be able to make a living focusing on the theater and, if not, what that means for the discourse as a whole.
"My worry as a journalist is that thoughtful writing, the using the theater to talk about life, is really disappearing," Jones stated. "Someone should there telling us what it means. We've got to have writers who can write about life and death and love through the lens of the theater, which is the perfect avenue to write about those things."
---
Shop BroadwayWorld

Shop this season's new musicals! Get dressed up for a night at the theatre, or just a night at home, with merch from some of Broadway's biggest hits including SOME LIKE IT HOT, KIMBERLY AKIMBO, and more!
---
Related Stories