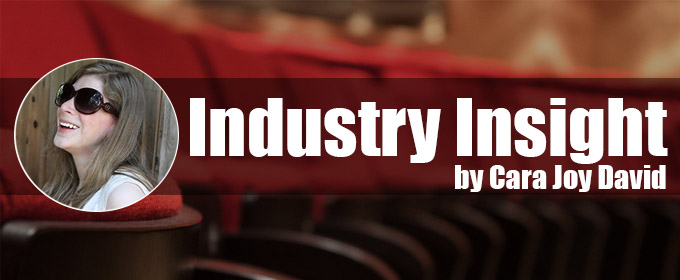 Industry Insight - by Cara Joy David
Industry Editor Exclusive: Revival(s) on the Horizon
We are still fairly early in the Broadway season, but it is never too early to start thinking of the Tony race. And what do people seem to be focused on? Whether the Roundabout Theatre Company revival of KISS ME, KATE, which is currently the only announced musical revival, will simply be handed a Tony.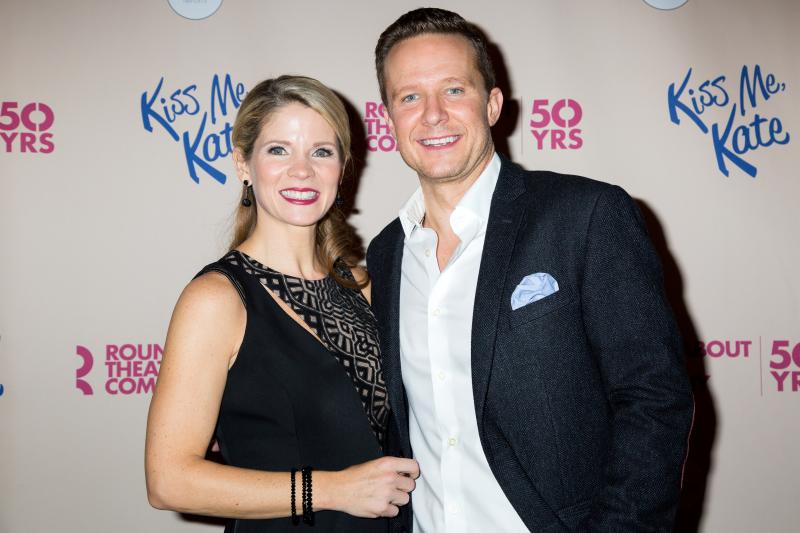 Broadway has other possible revivals circling. There is the West End production of DREAMGIRLS, though no one has heard from that in a bit. A SECRET GARDEN revival that, rumor has it, doesn't have its money together. The highly-anticipated CRAZY FOR YOU revival that was much talked about early in 2018 but seems to have completely disappeared from the thoughts of most. A possible transfer of the Yiddish-language FIDDLER ON THE ROOF, which almost no one believes is a good idea. And then there are rumors that the new COMPANY might sneak in under the deadline. All of these could happen and we could also get something else (perhaps an Encores! transfer or a regional theater surprise). But, for now, KISS ME, KATE is the lone musical revival.
That does not necessarily mean it will get a Tony Award. The Tony revival rules are a little complicated. Each year, if there are three musical revivals and three play revivals, there are automatically categories for Best Revival of a Musical and Best Revival of a Play. If there are short of three in one of those categories, the all-powerful Tony Awards Administration Committee can decide what to do. In the case where there are two shows eligible in one of the categories, they typically have included the category as usual with two nominees (see 2011, for example). However it is important to note that until 1994 revivals of plays were nominated alongside revivals of musicals in a Best Revival category. And the Tony Awards Administration Committee can decide to bring us back to those times. The relevant rule reads as follows: "Each year the Tony Awards Administration Committee shall determine whether there shall exist in quality and quantity a sufficient number of Revivals to merit the granting of an Award for Best Revival of a Play or Musical and, if so, the Tony Awards Administration Committee shall also determine whether there shall be a separate Play and Musical Revival category."
There are a ton of play revivals this year and KISS ME, KATE could be right up there nominated (or at least eligible) alongside KING LEAR. (Brush up your Shakespeare jokes forthcoming.) Or, not surprisingly, it appears that the Tony Awards Administration Committee and the Nominating Committee can just give KISS ME, KATE a Tony. There are two issues though. First, no one wants to give a Tony Award to a show just because it managed to open. It has happened--which is how BLAST! became a Tony-winning show--but it isn't exactly a desired outcome. Second, the rule isn't terribly clear on this particular point. There is a rule that deals specifically with a situation in which there would be only one nominee in a category. It states: "If the Tony Awards Administration Committee has determined that there is only one eligible candidate in a category listed in Paragraph 4(a) above, the Tony Awards Administration Committee shall submit such candidate to the Nominating Committee which may, by the vote of a majority of its members (according to a secret ballot), grant an Award in that category."
That would seem to say: "Roundabout, if KISS ME, KATE doesn't suck, invest in a glass box now!" But when you look at 4(a) it becomes a little more muddled. 4(a) lists the awards that may be given and it lists each one on its own line (Best Scenic Design of a Play is on the line above Best Scenic Design of a Musical, for example), except revival. The revival line says: "Best Revival of a Play or Musical." That could mean nothing or it could mean the drafters really wanted an old-school joint revival category if there was only one musical or play revival eligible. Of course, as always, the Tony Awards Administration Committee can do basically anything it wants, so I would not be surprised if KISS ME, KATE was handed a Tony.
No one spoken to knows what is going to happen yet. We are all in wait-and-see territory. I'm sure if another musical revival sneaks in, everyone at the Broadway League and the American Theatre Wing will be happy to avoid the social media comments that will arise no matter what decision they make.
Related Articles
Industry Classifieds