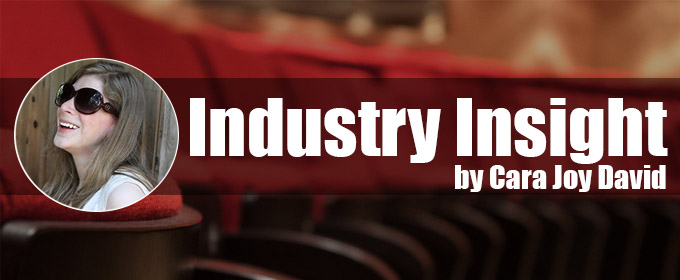 Industry Insight - by Cara Joy David
Industry Editor Exclusive: New York Stage and Film- Broadway's Upstate Playground
What do HAMILTON, THE HUMANS, DOUBT, SIDE MAN, THE WOLVES and AMERICAN IDIOT all have in common? They all started with New York Stage and Film (NYSAF). Since 1985, the non-profit's summer program, set at Vassar College, has presented a variety of readings, workshops and productions of in-development works.
"[NYSAF Artistic Director] Johanna [Pfaelzer] runs a great summer program, and it's always inspiring to be around other shows in the thick of it," Lin-Manuel Miranda said of the program, which runs for just over a month and hosts approximately 20-25 shows in that time.
NYSAF is more than just the summer program, but that program (which is officially saddled with the long name of "Vassar College and New York Stage & Film's Powerhouse Theater") is really the thing people think about when they think of NYSAF. And for good reason--it has launched so many shows we know, from the more unusual, including Taylor Mac's A 24-DECADE HISTORY OF POPULAR MUSIC (the first 12 hours of which was presented at Vassar), to the more mainstream, including the musical BRIGHT STAR. Artist don't pay anything to participate, putting the program in a different position than many NYC festivals, like Fringe NYC or the New York Musical Festival. The program also doesn't accept unsolicited submissions; you don't need to be established, but you sort of have to know someone.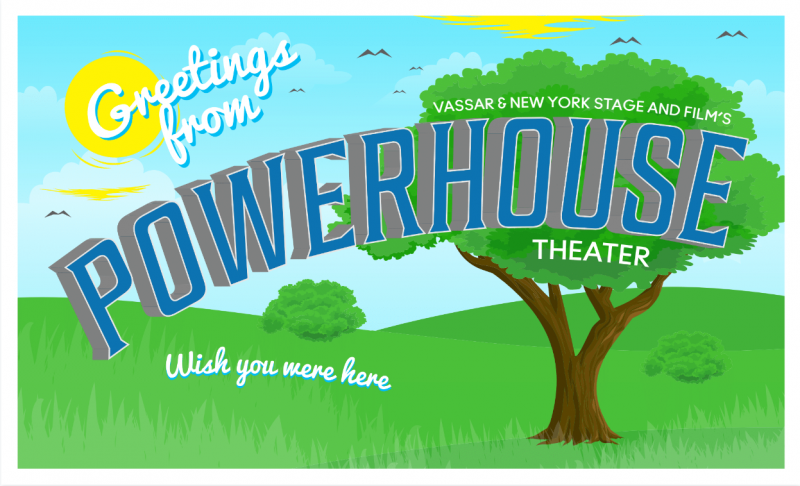 "We get submissions throughout the year from agents, other theaters, artists, artists advocating on behalf of other artists," Pfaelzer explained. "We receive about 300. Either me or my associates reads each one."
While some actors have complained about being stuck in Poughkeepsie for weeks, actor/writer Santino Fontana loved his time there as an actor, so when the Roundabout Theatre Company commissioned him to adapt THE ROAR OF THE GREASEPAINT - THE SMELL OF THE CROWD, he immediately thought of heading up there. "[Johanna] was one of the first people I reached out to because I knew I'd feel safe working on it there," he said. "Johanna and NYSAF have supported lots of actors who are also developing work as writers, so I naturally thought of them... I can't say enough good things about it." (Fontana continues to work on the project, in which he also stars, but noted that acting has taken priority recently.)
Almost all the shows that are part of the program are seen in front of an audience, who buy cheap tickets to see an in-progress work. In that way it is like Fringe NYC--low ticket prices keep audiences up for anything. "I feel very strongly that one of the best tools we give an artist here is an audience and an audience that is not just industry or their friends and family but a really group of passionate theatergoers, civilians that are the ultimate audience for this piece," Pfaelzer said.
Generally, the folks behind a piece speak to Pfaelzer and her team about what a show needs. Is it ready to be seen by anyone? Is it at the stage where one reading will do it some good or does it need more? Could it be something that can be fully staged at this juncture? The folks that are having readings are generally at Vassar for 5 days and have one public presentation. This is typically used by writers who just want something to inform a next draft. For the larger workshops, the teams are usually there 2-3 weeks and then have 4 presentations. And for the mainstage productions, there are 3 weeks of rehearsal, 3 ½ days of tech and about two weeks of public performances. All of these different types of presentations are happening concurrently. And everything, for each one, is treated like previews--there are no critics and material is being added or removed each day.
The above is typical, but, if it can, the program will bend to the needs of the artists. For example, director Michael Mayer, who had already participated in the program with SIDE MAN, ON A CLEAR DAY YOU CAN SEE FOREVER, AMERICAN IDIOT and more, brought the current Broadway musical HEAD OVER HEELS there shortly after he was brought onto the project. Even though the show had already been seen at the Oregon Shakespeare Festival, the new team was taking a fresh look and didn't want the project to be seen by an audience. It was to be one of the rare shows that NYSAF hosts but an audience does not get to see. Except then the creative team thought it was ready.
"HEAD OVER HEELS had one public performance, which we added at the last minute," Mayer explained. "Going into the process, we weren't certain how far we'd get, and towards the end, we all felt like it would great to get response at least one time before we all went our separate ways. We learned that the bones of the show were excellent and worth continuing to develop... I love New York Stage and Film because spontaneity rocks!"
In other words, artists think that NYSAF can be what they want it to be. Lucy Thurber's TRANSFERS was one of the shows that had a full production up at Vassar. That is where people from MCC Theater, which later produced it, saw it. "I learned what the play needed," Thurber said. "It gave me and [director] Jackson Gay to do a lot of the work that needs to get done on a new play. I learned what was working and what wasn't... Johnna Pfaelzer is one of the best dramaturg[s] I have had the luck to work with. She is also a great producer. I had a fantastic time."
NYSAF very rarely has a financial stake in a show moving forward and, when it does, it is modest--Pfaelzer stated it wasn't her "intention to incumber a show moving forward" financially though "billing and credit" is important to the program. That is in part because of the general belief that audience members should know that the product they are seeing is part of a long process of development, but it also helps with fundraising.
NYSAF is a non-profit that does charge creatives or producers to participate. But NYSAF has to pay: it pays actors, designers, etc. according to what their respective unions demand. That costs money and Pfaelzer said, not surprisingly, very little of it comes from the box office. "We have some corporate support, some institutional funding, money from foundations and some very generous individuals," she said.
Of course it is not unlimited. Like those at other non-profits, the NYSAF team does have to consider costs when it designs its season. If there is a 14-person musical, Pfaelzer hopes that the other things she falls in love with are smaller. She also likes to produce a pretty diverse season in other ways. "I love it when we have a combination of artists that have been here and artists that are here for the first time. I also want to make sure we are representing the broadest possible range of story-telling and story tellers," Pfaelzer explained of her team's choices.
What this all means in the yearly selection process is not easy to pin down. It's not a formula like "5 musicals, 2 plays." In fact, a look back at the last couple of decades shows it is hard to pin down what types of shows come to NYSAF, which is something Pfaelzer takes pride in.
Miranda stated that HAMILTON director Thomas Kail suggested bringing the musical there because "[Tommy] said, 'it's just us, dorm rooms and the work.'" And, Miranda added, "it was exactly that." That is what it took for HAMILTON to take a step toward bring the mega-hit we know today: to be heard by an audience in reading form. (The paid audience members at that reading will clearly be selling their stories to chroniclers for years to come.) Yet the program has to offer more than that overall. If that was all it was, we'd see this same thing everywhere. And while NYSAF is by far the only non-profit to have a summer in-development festival--and in fact many theater companies host such festivals--this one has been home to an enormous amount of future hits. Not everything has gone on, and there are definitely less successful season entries, but it's quite an impressive output.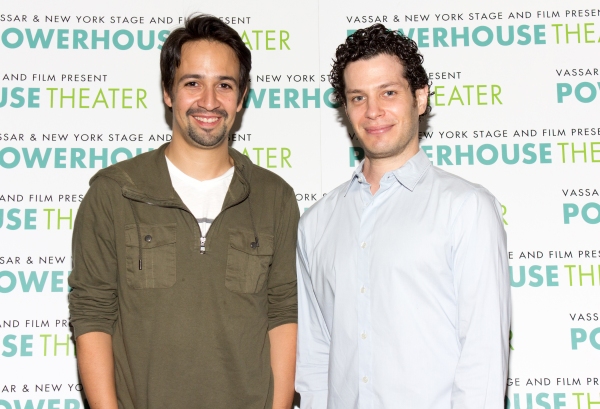 Who knows why? It probably boils down to the organization's relationship with certain artists and agents. Creatives embrace the flexibility, the chance to learn from an audience, the chance to be seen by New Yorkers who don't have to get on a plane but be far enough outside NYC to be away from the constant attention of city dwellers. Credit also has to be given to Pfaelzer and the rest of the NYSAF team, who seem to be picking winners.
"For pieces in development, you're not trying to answer the question of 'Is it good or is it bad?' or 'Is it producible or is it not?'" she said. "You're trying to answer the questions: 'Is there a voice present? Are there possibilities for this play? Can we be helpful in making it great?' Clearly they often can.
Related Articles
Industry Classifieds