Click Here for More Articles on Shutdown Streaming
Costume Industry Coalition Hosts SIX Zoom Party
The party is hosted by CIC Associate Edwin Schiff.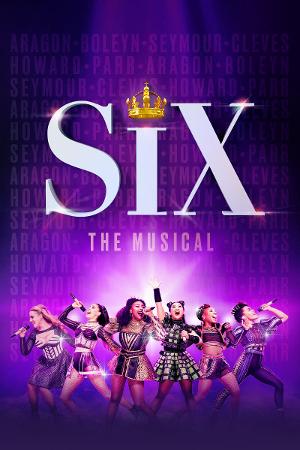 The Costume Industry Coalition will host a captivating conversation between Costume Designer Gabriella Slade, NYC Costume Shop Owner John Kristiansen, and Associate Costume Designer Lisa Zinni as they discuss the costume design and creation process of the iconic costumes from the international sensation Six The Musical. The party is hosted by CIC Associate Edwin Schiff.
Joining the conversation are SIX lucky superfans, whose video questions are answered by Slade and Kristiansen. "I was so impressed by all the insightful questions that were sent in by the superfans," says host Schiff. "It was difficult to narrow it down to just six!"
Bethany Itterly, owner of Bethany Joy Costumes, is leading the CIC's social media team. She notes, "We felt like this would be a great opportunity to engage with the fans of the show-many of them who have built their own Six costumes at home-and give them a behind the scenes look at the working relationship between the design team and the costume shop, and the engineering the costume shop does to bring the two dimensional sketches to life."
The video is free to the public, with a reminder the Costume Industry Coalition is still fundraising to bridge the $4.5 million deficit they currently face. "We recognize not everyone is in a position to give at this time," comments Schiff, "but we continue to raise awareness to our cause."
Related Articles
Industry Classifieds
More Hot Stories For You
Broadway Actor Doreen Montalvo, Known For IN THE HEIGHTS and ON YOUR FEET, Dies at 56
BroadwayWorld is saddened to report that stage and screen actor Doreen Montalvo has died at age 56. The news was confirmed by friends on social media....

Meet Our NEXT ON STAGE: SEASON 2 College Top 15!
You voted, here they are! In no particular order, meet our top 15 in the college category....

Photos/Video: First Look at the Russian Premiere of CHESS The Musical
On October 17, Chess the Musical made its Russian premiere at the MDM Theatre, Moscow....

Broadway Jukebox: 40 Perfectly Political Anthems
The election is right around the corner, and while we count down the days until we can cast our votes, we might as well get in the political spirit......

BEETLEJUICE Will Premiere in South Korea in 2021
It has been confirmed that the first Korean production of Beetlejuice, performed in the Korean language, will come to Seoul, South Korea next year....

Exclusive: Keala Settle Sings 'Being Alive' from COMPANY as Part of The Seth Concert Series; Re-Airs Today at 3pm and Available On Demand!
Her concert re-airs today at 3pm and is now available On Demand, get your tickets here!...