Broadway Buying Guide: February 6, 2023
Top-selling shows this week include New York, New York, Camelot, and more!
Looking for the best deals on Broadway shows? Welcome to our new weekly guide to the most popular shows listed on BroadwayWorld.
---
This Week's Top Broadway Shows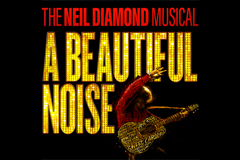 1) A Beautiful Noise Buy Tickets Tickets from: $87 - The story of the legendary Neil Diamond comes to life on stage in a gripping and uplifting new musical featuring a score of his most beloved songs. With his first break into songwriting in the 1960s and his meteoric rise in the 1970s, and plenty of crushing disappointments and heart-stopping triumphs along the way, Neil Diamond has maintained an almost unthinkable level of superstardom for five straight decades. How did a poor Jewish kid from Brooklyn become one of the most universally adored showmen of all time? There's only one way to tell it: a musical set to his era-defining smash hits that entranced the world.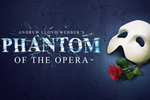 2) The Phantom of the Opera Buy Tickets Tickets from: $124 - Based on Gaston Leroux's horror novel, The Phantom of the Opera tells the enticing story of a disfigured Phantom who haunts the depths of The Paris Opera House. Mesmerized by the talents and beauty of the young soprano Christine, The Phantom lures her as his protégé and falls fiercely in love with her. The Phantom's obsession sets the scene for a dramatic turn of events where jealousy, madness and passions collide. Audiences are in for a thrilling night of spectacle and romance, accompanied by Broadway's most unforgettable score by Andrew Lloyd Webber, including "Music of the Night," "All I Ask of You," and "Masquerade." Directed by the late Harold Prince and produced by Cameron Mackintosh and The Really Useful Group, the musical opened on Broadway on January 26, 1988. It won seven Tony Awards, including Best Musical, and became the longest-running show in Broadway history on January 9, 2006.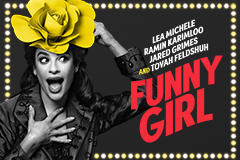 3) Funny Girl Buy Tickets Tickets from $69 - With music by Jule Styne, lyrics by Bob Merrill and book by Isobel Lennart, Funny Girl has become one of the most beloved Broadway classics, famous for skyrocketing Barbra Streisand to stardom. This bittersweet comedy is the story of the indomitable Fanny Brice, a girl from the Lower East Side who dreamed of a life on the stage. Everyone told her she'd never be a star, but then something funny happened-she became one of the most beloved performers in history, shining brighter than the brightest lights of Broadway. Michael Mayer's bold new production marks the first time Funny Girl has returned to Broadway since its debut 58 years ago.
4) Sweeney Todd Buy Tickets - Attend the tale! Stephen Sondheim and Hugh Wheeler's landmark musical tells the tale of a resourceful pie shop owner and a vengeful barber out for blood. After he's sent away by a corrupt judge, Sweeney returns to London years later seeking his long-lost family, and forms an unlikely partnership with Mrs. Lovett, who serves up pies underneath his former shop. Together, they wreak havoc on Fleet Street and serve up the hottest - and most unsettling - pies in London. Director Thomas Kail helms the return of this musical thriller starring Josh Groban and Annaleigh Ashford.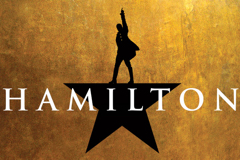 5) Hamilton Buy Tickets Tickets from: $124 - The groundbreaking musical sensation, Hamilton springs from the mind of Emmy, Tony, and Grammy Award winner Lin-Manuel Miranda and tells the unlikely story of the ten-dollar founding father, Alexander Hamilton who was young, scrappy, and hungry and ready to mark his mark on this new nation. This revolutionary tale of America's fiery founding is told through the sounds of the what this nation has become. Directed by Thomas Kail and choreographed by Andy Blankenbuehler, this musical about taking your shot will turn your world upside down.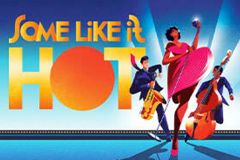 6) Some Like It Hot Buy Tickets - Who says they don't make great big musical comedies like they used to? Some Like It Hot brings one of Hollywood's greatest comedies to new life on the Broadway stage. Set in Chicago when Prohibition has everyone thirsty for a little excitement, Some Like It Hot is the rollicking story of two musicians forced to flee the Windy City after witnessing a mob hit. With gangsters hot on their heels, they're on the run as the newest members of the swingingest big band ever to cross the country. Can they hide in plain sight without completely losing themselves? Or will the mob, the truth, and maybe even love itself finally catch up to them?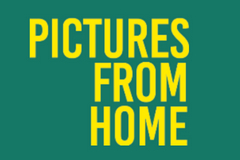 7) Pictures From Home Buy Tickets Tickets from: $61.50 - Three of the theatre's most inventive, inspired and award-winning artists will bring to vivid theatrical life a comic and dramatic portrait of a mother, a father and the son who photographed their lives. Based on the landmark photo memoir by Larry Sultan, adapted to the stage by Sharr White, starring Nathan Lane, Danny Burstein and Zoë Wanamaker and staged by award-winning director Bartlett Sher, Pictures From Home will evoke memories of childhood, parenthood, and the hard-won wisdom that comes with both.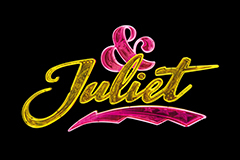 8) & Juliet Buy Tickets Tickets from: $87 - What if Juliet didin't die? That should almost be the start of the play! & Juliet is a multi-generational story of self-discovery, empowerment and love, imagining what would happen next if Juliet hadn't ended it all over Romeo, and got a second chance at life and love - on her terms. Juliet's new story bursts to life through a playlist of pop anthems as iconic as her name, all written by Max Martin and his collaborators. The musical features a book by David West Read, direction by Luke Sheppard and choreography by Jennifer Weber.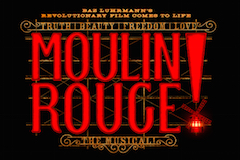 9) Moulin Rouge! Buy Tickets Starting at $79 - Enter a world of splendor and romance, of eye-popping excess, of glitz, grandeur, and glory! A world where Bohemians and aristocrats rub elbows and revel in electrifying enchantment. Pop the champagne and prepare for the spectacular spectacular. Baz Luhrmann's revolutionary film comes to life onstage, remixed by director Alex Timbers and choreographer Sonya Tayeh in a new musical mash-up extravaganza. A celebration of Truth, Beauty, Freedom, and - above all - Love, Moulin Rouge! is more than a musical - it is a state of mind.
10) A Doll's House Buy Tickets Tickets from: $57.50 - A Doll's House thrust drama firmly into the modern age when it premiered in 1879. Now, nearly a century-and-a-half later, Tony Award nominee Jamie Lloyd and acclaimed playwright Amy Herzog will make freshly relevant a story that shocked audiences and brought forth a new era of theater. One of the most acclaimed actors of her generation, Jessica Chastain will inhabit one of the theater's most iconic roles, re-energizing the play for a whole new generation.
This Week's Top Off-Broadway Shows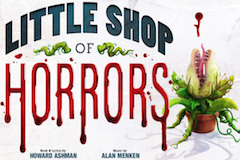 1) Little Shop of Horrors Buy Tickets Tickets from: $61.50 - Seymour is a down-on-his-luck florist with a crush on his co-worker Audrey. When he discovers a mysterious - and voracious - plant, suddenly Seymour and Audrey are thrust into an epic battle that will determine the fate of the entire human race. Little Shop of Horrors made its highly-anticipated return home to Off-Broadway, in an intimate new production directed by Michael Mayer that offers an unprecedented opportunity to get close - maybe too close - to an incredible plant with an insatiable appetite.
2) A Bright New Boise Buy Tickets Tickets from: $52.50 - MacArthur Fellow and writer of Darren Aronofsky's The Whale, Samuel D. Hunter, returns with the Off-Broadway premiere of A Bright New Boise. Similar to his critically-acclaimed first production at Signature, A Case for the Existence of God, Hunter captures a region of his home state Idaho - in a depersonalized work environment - through the people who inhabit it. This dark comedic work depicts a Boise Hobby Lobby thrown into chaos by the arrival of a new employee sorting through a tragic past.
3) Endgame Buy Tickets - Endgame, Nobel Prize-winning playwright Samuel Beckett's (1906-1989) favorite play, is a tragicomedy of epic proportions. Written in a macabre intensity of mood, it represents the playwright's fierce declaration of oblivion in a world populated with its last survivors. The play, about the end of everything, moves inexorably to its own conclusion, with its own humor bursting out of the bounds of Beckett's dark account of the Earth's last whimper.
4) Letters From Max Buy Tickets Tickets from: $52.50 - Signature Theatre presents the world premiere production of MacArthur Fellow Sarah Ruhl's Letters from Max, directed by Kate Whoriskey, based on the book by Sarah Ruhl and Max Ritvo (Milkweed Editions). Ruhl adapts the 2018 epistolary book Letters from Max: A Poet, a Teacher, a Friendship, "a resonant and profound contribution from two fully formed artists to the literature of illness" (Slate), into a lyrical hybrid work that flows between full-hearted letters, poetry, music, and dialogue. With Letters from Max, Ruhl shares a personal correspondence, in the various forms it assumes between two people fervently pursuing, and offering one another the generosity of, higher expression. In these notes, verses, and utterances, her former student, the late poet Max Ritvo (Four Reincarnations), openly discusses terminal illness and tests poetry's capacity to put to words what otherwise feels ineffable.
5) Crumbs From The Table of Joy Buy Tickets Tickets from: $47.50 - Keen Company is thrilled to present the first New York revival of Crumbs from the Table of Joy by two-time Pulitzer Prize winner Lynn Nottage and directed by Colette Robert! Set against the social politics of the 1950s, this charming, funny, and moving play follows 17-year-old Ernestine Crump as she adjusts to life after the passing of her beloved mother. In search of spiritual answers, Ernestine's father relocates the family from Pensacola to Brooklyn where the Crumps must navigate a changing family dynamic, an unwelcoming neighborhood, and a shifting set of American ideals. Crumbs from the Table of Joy questions the limits of escapism and the power of everyday hope.
6) The Smuggler Buy Tickets Tickets from: $42.50 - It's 2023. Tim Finnegan is an Irish immigrant trying to make it as a writer on Amity, an affluent summer colony in Massachusetts, where tensions flare between the migrant and local communities after a fatal car crash. When he loses his job as a bartender, Tim gets drawn into the dark underbelly of the island. The Smuggler examines how far one man will go to restore his self-respect and asks the question, "What does it mean to be an American citizen?" Written entirely in rhymed verse, Ronán Noone won the Best Playwright Award for this gripping, playful, and strikingly original work at Origin Theatre's 1st Irish Festival in 2019. The 2020 production of The Smuggler was canceled due to the COVID-19 shutdown - Irish Rep is proud to return to this production and bring it to our stage this winter.
7) Lucy Buy Tickets - Ashling is every busy parent's dream: a professional nanny with experience and a warm, sunny attitude. But from the moment Mary hires her to look after her young children, things start to feel a little...off. Are Mary's stressful work schedule and lack of sleep playing games with her own sanity, or has she welcomed an unstable troublemaker into her home? At once harrowing and hilarious, Erica Schmidt's LUCY explores the wild range of parents' emotions, asking if we can entrust others with the safety of our home.
8) Dog Man: The Musical Buy Tickets Tickets from: $43.50 - A Hilarious Heartfelt Family Adventure Based On The Worldwide Bestselling Series! Best buds George and Harold have been creating comics for years, but now that they're in 5th grade, they figure it's time to level up and write a musical based on their favorite character, Dog Man, the crime-biting sensation who is part dog, part man, and ALL HERO!! 
9) The Wife of Willesden Buy Tickets - In her debut play, bestselling author Zadie Smith-whose books include the Man Booker Prize-nominated novel On Beauty- gives us Alvita, a Jamaican-born British woman in her mid-50s holding court at a North West London pub. After a sold-out, critically acclaimed run, this modern translation of Chaucer's Canterbury Tales comes to the Harvey Theater at BAM Strong. Directed by Indhu Rubasingham, with an ensemble cast starring Clare Perkins in a stunning, exhilarating performance, this exuberant and verbally inventive play showcases the pleasures of Smith's quick wit. Rich with frank sexuality, it celebrates free expression and the human urge both to live stories and share them.
10) The Sign in Sidney Brustein's Window Buy Tickets Tickets from $195 - Oscar Isaac and Rachel Brosnahan star in Lorraine Hansberry's sweeping drama of identity, idealism, and love. With direction by Anne Kauffman, BAM's production marks the first major New York revival since the original Broadway run. Hansberry invites us into Greenwich Village in the 60s, crafting a razor-sharp portrait of a diverse group of friends whose progressive dreams can't quite match reality. At the center are Sidney and Iris Brustein, fighting to see if their marriage-with all its crackling wit, passion, and petty cruelty-can survive Sidney's ideals.