Interview: Lauren Zakrin Gets Villainous for CRUEL INTENTIONS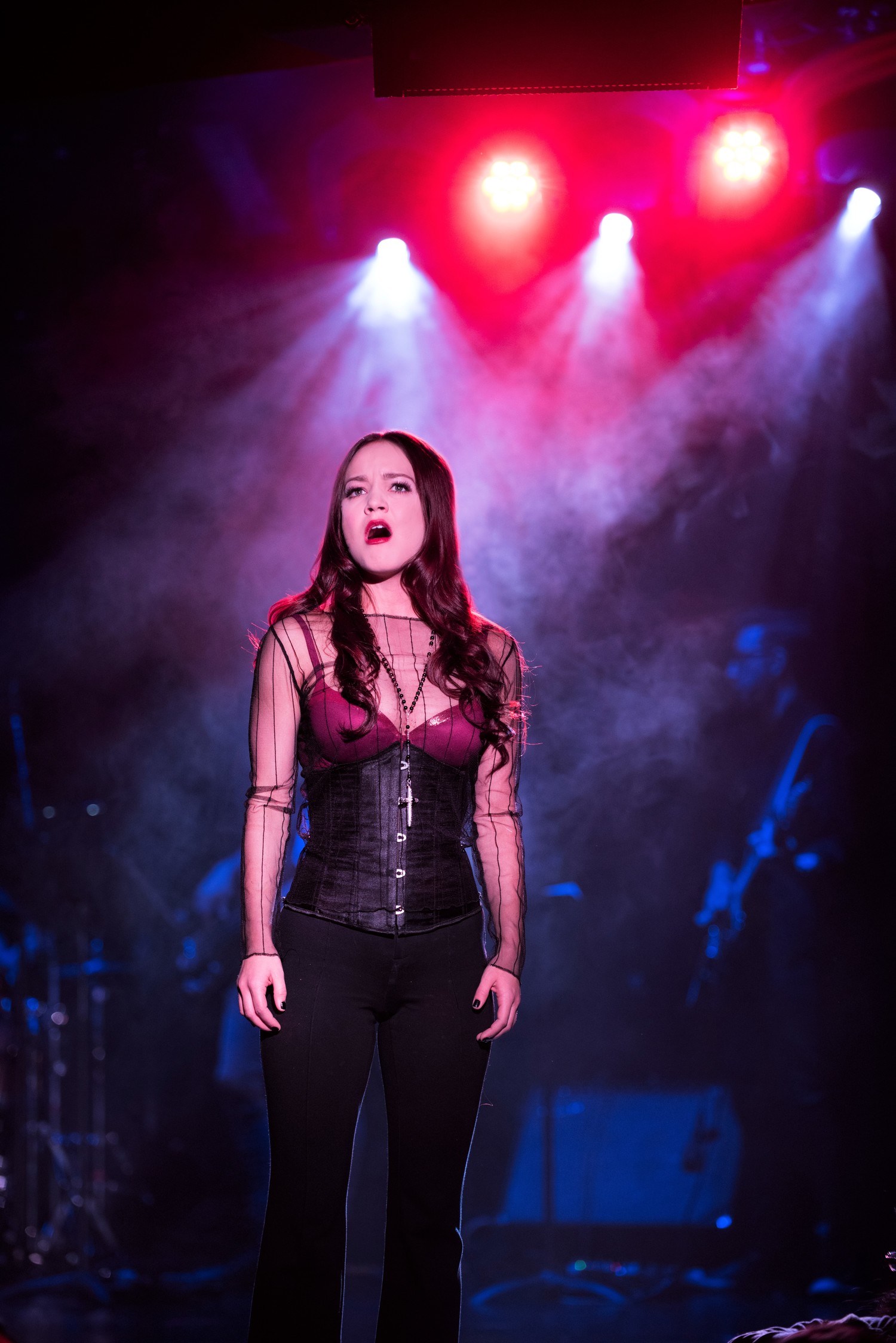 She's the Marcia F***ing Brady of the Upper East side and proud of it. "For me, I get to play my first villain," actress Lauren Zakrin tells BroadwayWorld's Leigh Scheps. "This time I get to play the bad girl, so I get to explore different side of myself which is really cool."
Zakrin, 28, is starring as Katherine in Cruel Intentions: The Musical, the stage adaptation of Roger Kumble's 1999 cult-hit film. The initial five-week engagement has now been extended to continue performances through February 19, 2018 at (le) Poisson Rouge. Sarah Michelle Gellar, who originated the role in the movie, recently attended one of the performances, later writing on Instagram: "Sometimes you just need to hang out with the younger, better looking and more talented versions of yourself!! There is nothing bittersweet about the incredible NY production of @cruelmusical You can even get an iced tea (from Long Island) while you watch the show."
BroadwayWorld sat down with Zakrin to chat all about the show, her costume and famous kiss scene. Plus, she looks back during the audition that launched her career nearly ten years after 2008's MTV's Legally Blonde: The Musical - The Search for Elle Woods on Broadway.
---
What is it like to be a part of a show that you grew up watching as a movie?
It's pretty cool. When I was first watching it I think I was a little to young to quite understand themes and what was going on but I loved it. Now getting to revisit it and look at it from an adult perspective. It's really fun to explore that dark, nasty side of the movie.
How many times have you watched the film?
I probably watched it once before I was auditioning for it. Then I probably watched parts of it one more time. Not a ton because I don't want to be the person who does an impression.
What's your favorite part about being in the show?
For me, I get to play my first villain. I always play the innocent ingenue leading lady. This time I get to play the bad girl, so I get to explore different side of myself which is really cool. This character is about as nasty [and] evil as you can get. I love exposing that to an audience and having them watch someone go through that process and also making it super human which is a different approach to a character in a story I've ever done before.
How does it feel to sing these '90s songs including Christina Aguilera's Genie in a Bottle we grew up on?
I loved all these songs and now I have to get over a bit of the shame. It's a little embarrassing but also my childhood dream. In choir class, at the end the month you [could] pick a song and sing it in front of the class. I chose Genie in a Bottle. The teacher called my parents and said that was an inappropriate song for me to sing at that age. I think it was elementary school.
What is it like wearing a bra and bustier on stage?
It's a little exposing [and] vulnerable but somehow I made a career out of being in shows where I am not wearing that much clothing. So, I am kind of used to it. In Rock of Ages we are wearing stripper costumes. [In] Great Comet the costumes were incredible but I had garters, a mini skirt and this strappy bra. It's kind of something I've had to get over in my career. One day I hope I get to play a nun and where a habit or something and I can eat whatever I want but for now it's a bra and bustier.
How were the rehearsals for that famous French kiss scene?
It was like day two and we did [the song] Kiss Me. In the beginning we were both nervous. In any show when you're kissing someone for the first time you just get a little bit nervous. When you're both nervous then the playing field is even and it's fine. We think its funny to hear what the different audience reactions are. Sometimes we get some woos, applause and some cheering. Sometimes -- nothing. You never know what you're going to get.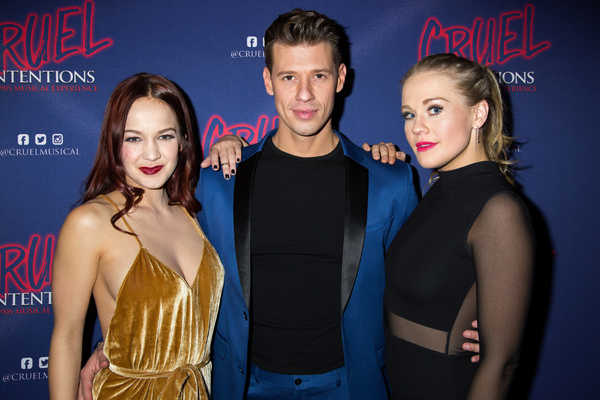 How did you feel with Sarah Michelle Gellar in the audience?
I love celebrities and they're great [but] I truly don't get star struck. But it's really different when you're playing someone's role and you're playing it for the queen who did it so well in the film. So for the first time, I felt super intimidated and a little embarrassed. I wanted to do it justice and make her proud. I didn't look at her the whole time. I had an idea of where she was and I just tried not to look.
What was it like when you saw her after the show?
She was super nice, so complimentary [and] so sweet. I think it was one of the first times I was really nervous talking to someone.
Can you believe it's been nearly ten years since MTV's Legally Blonde: The Musical -- The Search for the Next Elle Woods on Broadway? What do you remember about that experience?
It was crazy. I was 19 when I was on it. I just started my freshman year of college Western Michigan University. I had no experience in the business [nor an] education about what I was getting into so I kind of got bulldozed going into the show. A lot of the girls [had] experience and been in other shows. I was drowning a little bit -- super over my head at that age -- like what am I doing with a camera in front of my face right now? Obviously that opportunity led me to my entire career. Had I not done it I don't think I would have had all these doors open for me. On the last episode, at the wrap party, I got offered to do it on tour. I've done it regionally a couple of times. It's the role that keeps coming back. I did it last summer at Sacramento Music Circus.
Are there any secrets from taping it you can reveal?
The only secret I would say is the element of reality TV isn't real. There's lots of prompting on what to say. When we went back to watch the show they would fabricate a lot of fights between people. You would see a spliced together moment that never happened. So you always have to take reality TV with a grain of salt and know that they are creating a story that's entertaining.
Do you still keep in touch with everyone?
I don't see a lot of them anymore but we cross paths. I just did a reading with Cassie Silva. She is still bubbly and sweet as ever. I actually lived with Celina's [Lena Hall] sister when I first moved to the city. Every now and then we still cross paths.
Shop BroadwayWorld

Shop this season's new musicals! Get dressed up for a night at the theatre, or just a night at home, with merch from some of Broadway's biggest hits including SOME LIKE IT HOT, KIMBERLY AKIMBO, and more!
Related Stories