28 Theater Books for Your Fall 2022 Reading (and Listening) List
Broadway authors this season include Derek McLane, Gideon Glick, Jack O'Brien and more.
We're falling into fall with a great Broadway read! This season, Broadway's best have put pen to paper to turn out theatre page-turners of every kind. From theatre biographies to theatre fiction; theatre books for kids to theatre history; check out our collection of 28 new Broadway books for every theatre lover's fall reading list.
Check out recent releases and view upcoming books for later this year!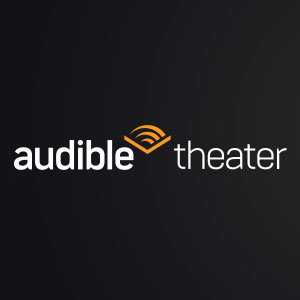 BroadwayWorld's Fall Reading Guide is brought to you by Audible Theater. Audible Theater lets you enjoy brilliant theater your way: On stage with live performances at NYC's Minetta Lane Theatre, or anytime with our growing collection of original plays and performances created just to be heard. That means you'll always have the best seat in the house, no matter where you are.
---
By: Ali Stroker
Narrated by: Ali Stroker
Ali Stroker won the Tony Award for Best Featured Actress in a Musical for her role as Ado Annie in a revival of Oklahoma! and before that made history as the first actor in a wheelchair to appear on Broadway. Listeners can now experience her incredible one-woman show as she performs crowd favorites as well as some unexpected songs while telling stories from her life and talking about her personal motto: "Turn your limitations into opportunities."
---
Gilly Gilly
By: Cush Jumbo
Narrated by: Cush Jumbo
The kitchen is the beating heart of every home-but for one woman summoned to an empty house, it's also the portal to a complicated past. Forced to confront her family's dark history or risk perpetuating it for generations to come, the woman sets out to do what her mother and grandmother before her never could. Written and performed by Olivier Award nominee Cush Jumbo (The River) and directed by Tony Award® nominee Phyllida Lloyd (The Iron Lady), Gilly Gilly is a haunting and powerful new play that explores the joys and complexities that exist between parents and children-and asks just how many secrets one kitchen can hold.
---
By: Amber Iman
Narrated by: Amber Iman
Amber Iman's powerful concert melds her onstage work in shows such as Shuffle Along and Soul Doctor with her work offstage as a founding member of the Broadway Advocacy Coalition and Black Women on Broadway. Using personal stories and songs, she takes the audience on a journey through love, rejection, race, artistry, and heartbreak in a performance that challenges, encourages, and uplifts, reminding us that we have the capacity to move forward from any setback.
---
Transforming Space Over Time: Set Design and Visual Storytelling with Broadway's Legendary Directors
by Beowulf Boritt
Available now!
Transforming Space over Time tells the stories of six diverse productions: five on Broadway and one Off Broadway. Tony Award-winning set designer Beowulf Boritt begins with the moment he was offered each job and takes readers through the conceptual development of a set, the challenges of its physical creation, and the intense process of readying it for the stage. Theater is at heart a collaborative art form, and Boritt shares revealing details of his work with the many professionals-directors, designers, technicians, producers, stage managers, and actors-who contribute their talent and ideas to each show. Included here are extensive conversations with theater legends James Lapine, Kenny Leon, Hal Prince, Susan Stroman, Jerry Zaks, and Stephen Sondheim, explaining how their different approaches to theater help to shape the vision for a set and best practices for creative collaboration. Boritt also offers valuable insights into the sometimes frustrating but unavoidable realities of the "biz" part of showbiz-budgets, promotion, reviews, and awards.
---
Everything Was Possible: The Birth of the Musical Follies
by Ted Chapin
Available now!
Have you ever been curious about what it takes to get an original Broadway musical to opening night? Ted Chapin, college student at the time, had a front row seat at the creation of Stephen Sondheim's Follies, now considered one of the most important musicals of modern time. He kept a detailed journal of his experience as the sole production assistant, which he used as the basis for Everything Was Possible: The Birth of the Musical Follies, originally published in 2003. He was there in the drama-filled rehearsal room, typing the endless rewrites, ferrying new songs around town, pampering the film and television stars in the cast, travelling with the show to its Boston tryout and back to New York for the Broadway opening night. With an enthusiast's focus on detail and a journalist's skill, Chapin takes the reader on the roller-coaster ride of creating a new and original Broadway musical. Musical theater giants, still rising in their careers, were working at top form on what became a Tony Award-winning classic: Stephen Sondheim, Harold Prince, and Michael Bennett. Many classic Sondheim songs like "I'm Still Here," "Losing My Mind," and "Broadway Baby" were part of the score, some written in a hotel room in Boston.
---
Opera: The Definitive Illustrated Story
by Alan Riding and Leslie Dunton-Downer
Available now!
Immerse yourself in more than 400 years of the world's most celebrated operas and discover the fascinating stories behind them. Explore the lives of singers such as Maria Callas, Luciano Pavarotti, and Jonas Kaufmann. Meet composers like Mozart, Wagner, and Britten, and the librettists with whom they collaborated to create the magical blend of words and music that make up opera. From its origins in the 17th-century courts of Italy to live screenings in public spaces today, Opera: The Definitive Illustrated Story follows the history of opera from Monteverdi's L'Orfeo in 1607, to Cosi fan Tutte, La Bohème, and modern operas such as Brokeback Mountain. It explains musical terminology, traces historical developments, and sets everything in a cultural context.
---
The Book of Broadway Musical Debates, Disputes, and Disagreements
by Peter Filicia
Available now!
The Book of Broadway Musical Debates, Disputes and Disagreements is purposely meant to start arguments and to settle them. Broadway musical fans won't always agree with the conclusions musical theater judge Peter Filichia reaches, but the best part of any drama is the conflict. Among lovers of musical theater, opinions are never in short supply, and Filichia addresses the most dividing questions and opinions in one book. What will you say when he asks, "What is the greatest opening number of a Broadway musical?" Will your answer be "The Circle of Life" from The Lion King, "Heaven on Their Minds" from Jesus Christ Superstar, or "Beautiful Girls" from Follies?
---
My Own Directions: A Black Man's Journey in the American Theatre
by Sheldon Epps
Available now!
A life in the theatre is often well described as a rollercoaster ride, with all the excitement and occasional anguish that come with the highs and lows. The author's journey in the American Theatre has been amplified even further by his experience a Black man who has frequently been "one of the few", "the first" or even "the only." His satisfying and rewarding directing career has been full of rewards and opportunities as well as huge challenges and frustrations, along with the anger that has come from being "chased by race" for so many years. Much of the author's experience comes from two-decades of tenure as Artistic Director of Pasadena Playhouse, one of the oldest and well-known theatres in America, and for a time early in his career, one of the whitest. This is the unique story of how the author came into leadership at Pasadena Playhouse after a successful career directing on Broadway, in London and at theatres all over the world.
---
Attack of the Monster Musical: A Cultural History of Little Shop of Horrors
by Adam Abraham
Available now!
Attack of the Monster Musical: A Cultural History of Little Shop of Horrors chronicles this unlikely phenomenon. The Faustian tale of Seymour and his man-eating plant transcended its humble origins to become a global phenomenon, launching a popular film adaptation and productions all around the world. This timely and authoritative book looks at the creation of the musical and its place in the contemporary musical theatre canon. Examining its afterlives and wider cultural context, the book asks the question why this unlikely combination of blood, annihilation, and catchy tunes has resonated with audiences from the 1980s to the present.
---
Miracle of The Music Man: The Classic American Story of Meredith Willson
by Mark Cabaniss
Available now!
The Music Man stands as one of the greatest achievements in American musical theatre, but few know about its rocky beginnings and the against-all-odds success story of its creator Meredith Willson. Mark Cabaniss steps back into the Golden Age of Broadway and brings to life the origins of this classic show, the music behind it, and the unlikely story of its creator. Interweaving behind-the-scenes accounts of people who worked with Willson, Cabaniss looks at his long and unusual career as a composer, conductor, radio personality, and flutist, which reached its pinnacle in The Music Man.
---
Selected Musical Plays by Noël Coward: A Critical Anthology
by Noël Coward
Available now!
Although Noël Coward's work as playwright, songwriter and actor has long been celebrated, his contributions to the British musical have largely been forgotten. Selected Musical Plays by Noël Coward: A Critical Anthology rectifies this omission from the musical theatre landscape, demonstrating how Coward's adaptability, creativity, and myriad of styles is imitated in the incredible musicals he authored.
From flop shows at Drury Lane with Mary Martin through to his Broadway hits with Elaine Stritch, this anthology chronicles the variety of styles written by Coward, from revue to musical comedy to operetta. The works in this volume provide a contemporary critical introduction that illustrates the breadth and depth of his work, and highlighting the diverse identities of the collaborators and performers with whom he worked. Though the style of these works varies, they are linked together by his creative thread, and his ability to craft barbed and witty observations of his social world.
---
Good Morning, Olive: Haunted Theatres of Broadway and Beyond
by Robert Viagas
Available now!
Hamlet calls death "that undiscovered country from whose bourn no traveler returns." But he's wrong. Some do return. Each night after the applause dies, the curtain falls, the audience vanishes, the cleaners dust, and the lights are killed, great theatres become dark and silent places. But not always quite empty. That's when the theatre ghosts make their entrance and strut and fret their hour upon the shadowed boards, illuminated only by the ghost light, the solitary lamp that is required to burn through the night on every Broadway stage. Many of Broadway's busiest theatres continue to be just as busily haunted by spirits, some with well-known names and histories. Good Morning, Olive (named for one of the most beautiful and temperamental of Broadway's ghosts) is about the ghosts that haunt theatres in New York and around the world.
---
Carl Moellenberg's Story: Broadway and Spirituality as a Path to Survival
by Carl Moellenberg
Available now!
Carl Moellenberg's story is one of overcoming enormous obstacles and changing course to find his passion and his true self to live joyously as a long-term survivor. It is a journey of many transformations: from Midwestern boy most interested in music to a fast-paced Wall Street career; from investment banking to a 12 time Tony Award winner on Broadway; from overcoming several death-defying crises by finding healing, inspiration from a higher being, and deeper spirituality. Carl hopes that his story will inspire others who face seemingly overwhelming obstacles to find their passion, their reason to live and to find love.
---
Give My Swiss Chards to Broadway: The Broadway Lover's Cookbook
by Gideon Glick and Adam D. Roberts
Available now!
Good food and trivia and authors who sing―these are a few of our favorite things! Tony-nominated actor Gideon Glick and food writer Adam Roberts have teamed up to write the ultimate cookbook for theater lovers. This collection of musical-inspired recipes includes dishes like Yolklahoma!, Clafoutis and the Beast, Yam Yankees, Dear Melon Hansen, and more. And while readers are sure to be charmed by the names, the recipes themselves will have them sticking around for the food, glorious food!
---
Moulin Rouge! The Musical: The Story of the Broadway Spectacular
by David Cote
Release Date: October 11, 2022
A glittering backstage pass to Moulin Rouge! The Musical and itsjourney to Broadway, with contributions from cast and crew, interviews with Baz Luhrmann and Catherine Martin, and a chronicle of its triumphant 2021 return. An iconic Parisian club, a cinema masterpiece, and now a Broadway musical-the Moulin Rouge has been a tantalizing pop-culture phenomenon for over a century. The 2019 Broadway debut of Moulin Rouge! The Musical astounded theater critics.
---
Carefully Taught: American History through Broadway Musicals
by Cary Ginell
Release Date: October 15, 2022
Carefully Taught looks at American history as depicted in forty Broadway musicals. Presented chronologically according to the musical timeframe, award-winning theater critic and author Cary Ginell dissects the stories, characters, and songs to not only examine how Broadway viewed historical events, epochs, and personalities, but also to capture how dramatic license separated fact from fantasy. The chosen musicals fall into a variety of categories: biographies of famous Americans, (Andrew Jackson and Fiorello LaGuardia), stories with national conflicts (Hamilton, South Pacific), events that captured the attention of the American public (Floyd Collins, Newsies), and sociological studies or satires of specific eras (The Music Man, Hair).
---
Madly, Deeply: The Diaries of Alan Rickman
by Alan Rickman
Release Date: October 18, 2022
Harry Potter and Sense and Sensibility actor Alan Rickman builds upon his legacy as a world-class actor, a tireless political activist, an avid traveler, and more through his diaries―a twenty-five-year passion project in which Rickman invites readers backstage and into his life. Alan Rickman remains the one of the most beloved actors of all time across almost every genre in the American and British markets, from his breakout role as Die Hard's Hans Gruber to his heart-wrenching run as Professor Severus Snape, and beyond. His air of dignity, his sonorous voice, and the knowing wit he brought to each role have captivated viewers across nearly every generation alive today.
---
Curtain Up!: Behind the Scenes at the Royal Opera House
by Royal Opera House
Release Date: October 25, 2022
A fascinating behind-the-scenes tour of the Royal Opera House in London led by Figaro the cat, thirty minutes before curtain up for The Nutcracker ballet. It's opening night of The Nutcracker ballet, and the performers at the Royal Opera House in London are busy getting ready to step out onto the stage. Meanwhile, Figaro―the opera house's resident cat―is poised to take readers on a behind-the-scenes tour to meet the many people working to make tonight's performance a resounding success.
---
Magic To Do: Pippin's Fantastic, Fraught Journey to Broadway and Beyond
by Elysa Gardner
Release Date: November 1, 2022
In Magic to Do, which celebrates the 50th anniversary of Pippin's opening, two-time Pulitzer Prize jury member Elysa Gardner turns her attention to this innovative show, the musical retelling of the story of Prince Pippin, son of Charlemagne, and his quest for an "extraordinary life." Magic to Do dives deep into the legendary clashes, backstage drama, and incredible artistic synergy that produced one of Broadway's most influential musicals, a show that paved the way for the pop-informed musicals that we know and love today. Full of big personalities, brilliant creative minds, and never-before-told stories, Magic to Do is an intimate look at a moment in history, a time and a place in which popular culture was as defined by conflict-between the young and the old, idealism and cynicism, creation and destruction-as anything else. Gardner draws out this friction through her examination of the creative struggles between Pippin's director/choreographer, the iconic Bob Fosse, for whom the show would mark a massive career resurgence, and its young composer/lyricist, Stephen Schwartz (of Wicked fame), who was making his Broadway debut.
---
Broadway Baby
by Russell Miller and Judith A. Proffer
Release Date: November 8, 2022
Broadway Baby is a whimsical love letter to Broadway. Our leading role, Baby, dreams of becoming a star. Those dreams take us on a truly theatrical journey from his crib to the playground to the heart of New York City, with nods to many elements that make live theatre so special. Through beautiful illustrations, this picture book celebrates the importance of how theatre inspires creativity. It encourages children and Broadway lovers of all ages to create and be whatever you want to be, whoever you are, wherever you are, and reminds the readers that even the loftiest of dreams can come true. The book celebrates the importance of theatre and creativity - inclusive and accessible.
---
Jack in the Box: or, How to Goddamn Direct
by Jack O'Brien
Release Date: November 15, 2022
The Tony Award-winning director gathers memories of people, productions, and problems surmounted from his fifty-year career in this one-of-a-kind how-to handbook. What do directors do? Jack O'Brien, the winner of Tony and Drama Desk Awards and the former artistic director of San Diego's historic Old Globe theatre, describes it like this: "You stand before a situation in which something is presented to you. You're afforded a challenge. Like catching an enormous ball. And you respond. You come up with a vision of some kind. That is, if you respond to the material at all, and one must, or it's doomed. You sort of feel that since you relate to the material at hand, you might as well try to be helpful."
---
A Front Row Seat: An Intimate Look at Broadway, Hollywood, and the Age of Glamour
by Nancy Olson Livingston
Release Date: November 15, 2022
From her idyllic childhood in the American Midwest to her Oscar-nominated performance in Sunset Boulevard (1950) and the social circles of New York and Los Angeles, actress Nancy Olson Livingston has lived abundantly. In her memoir, A Front Row Seat, Livingston treats readers to an intimate, charming chronicle of her life as an actress, wife, and mother, and her memories of many of the most notable figures and moments of her time.
---
One Public: New York's Public Theater in the Era of Oskar Eustis
by Kevin Landis
Release Date: November 17, 2022
Since its founding by Joseph Papp in the 1950s, The Public Theater has been an American artistic leader defined by its breadth of programming, from Hair and A Chorus Line, to Free Shakespeare in the Park. With the recent critical and financial success of Fun Home and Hamilton, and its emphasis on new play development, The Public's contemporary history has been equally remarkable, even as world crises and social changes have tested the mettle of its foundation of accessible and "radically inclusive" theatre for all.
---
Musical Theatre Histories: Expanding the Narrative
by Millie Taylor and Adam Rush
Release Date: November 17, 2022
Musical theatre is often perceived as either a Broadway based art form, or as having separate histories in London and New York. Musical Theatre Histories: Expanding the Narrative, however, depicts the musical as neither American nor British, but both and more, having grown out of frequent and substantial interactions between both centres (and beyond). Through multiple thematic 'histories', Millie Taylor and Adam Rush take readers on a series of journeys that include the art form's European and American origins, African American influences, negotiations arounddiversity, national identity, and the globalisation of the form, as well as revival culture, censorship and the place of social media in the 21st century.
---
Designing Broadway: How Derek McLane and Other Acclaimed Set Designers Create the Visual World of Theatre
by Derek McLane and Eila Mell
Release Date: November 22, 2022
In this richly illustrated and information-packed celebration of Broadway set design, Tony Award-winning designer Derek McLane explores the craft while reflecting on some of the greatest stage productions of the past few decades. Together with other leading set design and theatre talents, McLane invites us into the immersive and exhilarating experience of building the striking visual worlds that have brought so many of our favorite stories to life. Discover how designers generate innovative ideas, research period and place, solve staging challenges, and collaborate with directors, projectionists, costume designers, and other artists to capture the essence of a show in powerful scenic design.
---
by D.T. Max
Release Date: November 22, 2022
In 2017, longtime New Yorker staff writer D.T. Max began working on a major profile of Stephen Sondheim that would be timed to the eventual premiere of a new musical Sondheim was writing. Sadly , that process - and the years of conversation - was cut short by Sondheim's own hesitations, then the global pandemic, and finally by the great artist's death in November 2021. Now, Max has taken the raw version of these conversations and knit them together into an unforgettable work of literature and celebration. Finale reveals Sondheim-a star who disliked the spotlight-at his most relaxed, thoughtful, sardonic, and engaging, as he talks about work, music, movies, family, New York City, aging, the creative process, and much more.
---
Supporting Staged Intimacy: A Practical Guide for Theatre Creatives, Managers, and Crew
by Alexis Black and Tina M. Newhauser
Release Date: November 22, 2022
Supporting Staged Intimacy: A Practical Guide for Theatre Creatives, Managers, and Crew examines the relationship between staged intimacy, intimacy direction, and those supporting the process during pre-production, rehearsal, and performance. First, this book addresses challenges and trends in staging intimacy, helping backstage and offstage theatre artists recognize the problematic approaches and culture that led to the emerging field of intimacy direction. This text will then provide tools and recommended practices for supporting the creation and maintaining of staged intimacy, enabling team members to enact contemporary protocols concerning advocacy and agency. Finally, this book will educate and empower readers with the necessary skills to prompt change; by providing modern techniques, essential workplace protocols, and achievable action items, this book will transform the way theatre designers, managers, crew, and other creative team members engage with theatrical consent.
---
Streisand: The Mirror of Difference
by Garrett Stewart
Release Date: November 29, 2022
At every stage of her career, Barbra Streisand's genius finds its fullest measure in screen song, first in Emmy-winning TV specials, then in Hollywood blockbusters from Funny Girl to Funny Lady. She goes on, as emerging auteur, to direct her own "musical concepts" in A Star Is Born-before reconceiving the big-screen musical altogether in the writing as well as directing of her own starring role in Yentl ("A Film with Music"). In this intensive reading of the "actress-who-sings," Garrett Stewart notes the gender and ethnic stereotypes that Streisand shattered as the first openly Jewish superstar, while concentrating not just on the cultural difference she made but on the internal differentials of her unholy vocal gift-whose kinetic volatility shapes a kind of cinematic terrain all its own. Down through her filmed return to the concert stage, Stewart elicits the sinuous phonetic text of Streisand's on-screen musical delivery in a keenly attentive mode of audition that puts into fresh perspective the indelible aura of her stardom.