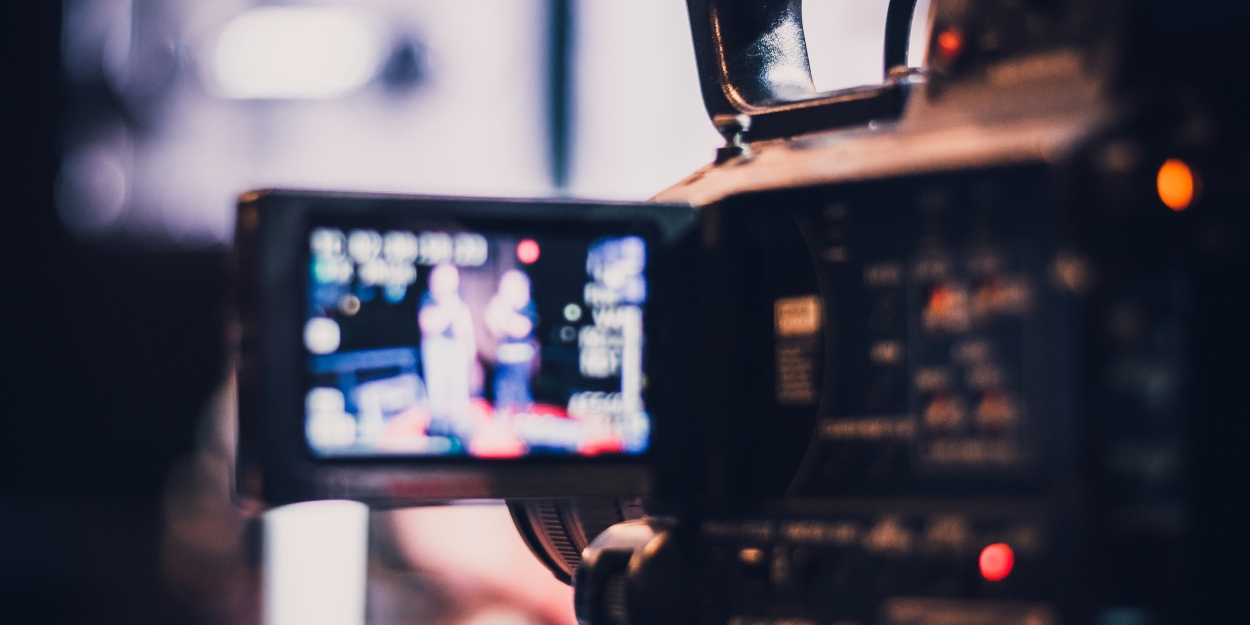 Why Aren't There More Digital Captures of Broadway Shows?
BroadwayHD Founder and CEO Bonnie Comley is giving us the scoop!
A "digital capture" or "live capture" is the industry term referring to the recording by film or video of a stage production. Digital capture is usually done in the theater while the audience watches the show to create a sense of going to the theater. A digital capture is sometimes called a "pro-shot," an abbreviation of a "professional shoot," which differentiates it from an unauthorized bootleg. The recent release of digital captures like Mr. Saturday Night on BroadwayHD, Hamilton on Disney+, Come From Away on Apple TV+, etc., has many theater fans asking, "Why aren't there more digital offerings of Broadway shows like these?"
As the founder of BroadwayHD, an on demand streaming service offering full length Broadway and Brodway-caliber shows since 2015, I have some insights.
A digital capture of a Broadway show is expensive, invasive, and has complicated rights issues, but there are many reasons why they are becoming more commonplace. Digital captures make the show more accessible to people who cannot get to a Broadway theater. Digital captures eliminate risk by allowing consumers to sample the show before buying a higher-priced ticket to the stage show. They give Broadway theater actors and the show itself greater recognition by allowing a broader audience to view the work. Broadway shows are more likely to be licensed if they have digital assets such as a digital capture or a cast recording. These are just a few reasons to incorporate digital captures in a Broadway show's business plan, but let's look at the challenges.
Digital captures are recordings and are not to be confused with a live stream of video that happens in real time and is not available for later viewing, although, a live stream can be digitally captured for later viewing. These digital captures are also separate from Broadway shows that are turned into Hollywood films. Almost every show on Broadway has bootleg videos available at some point. Bootleg videos are unauthorized videos that were shot without permission, and the cast and creatives of the show receive no compensation. If a professionally shot digital capture is available, there is no need to view a poor-quality video bootleg shot with a cell phone from the balcony of the theater. Hamilton, Come From Away and She Loves Me are a few examples of what a great digital capture can be.
Hamilton was not the first digital capture of a Broadway show. Broadway shows have been seen on television and in cinema for many years. PBS and the BBC have included captures in their arts and culture programming for nearly fifty years. HBO, Netflix, and Amazon all have grabbed coveted shows with recognizable tv and movie stars, like Newsies, Bruce Springsteen, John Leguizamo's Solo Shows, Shrek, and others. BroadwayHD is, so far, the only aggregator of these stage-to-screen shows and currently has over 300 digital captures available for on-demand streaming but receives criticism for not having all the latest Broadway shows. So why aren't all Broadway productions available for streaming?
The most common answer is the fear of cannibalizing live ticket sales, which is the fear of Broadway producers that the ticket sales to the live stage version might have trouble selling tickets if there is a digital version of the show available at the same time. This fear is justified because, although there is anecdotal evidence that a digital capture is a great marketing asset, there is no definitive proof that a digital capture does not compromise box office sales. The digital version is also selling at a much cheaper cost. For example, a subscription to BroadwayHD costs $129.99 a year, or $12.99 a month for streaming on-demand to all 300+ full-length shows, versus the average price of one ticket to a Broadway musical is/was $100.
The average cost of a Broadway musical is $12 to $18 million dollars. Taking the risk on a Broadway show for the digital capture is difficult to rationalize in a commercial business. So, how do any captures get approved?
Celebrity-driven limited runs are the most common digital captures. When movie stars, TV stars, or other celebrities come to Broadway, they usually don't stay very long, and their name recognition adds value to the digital capture. These are likely to be the first shows to get captured, and here are some examples: Will Ferrell in You're Welcome America ran for just over a month but was shot for HBO; Oh Hello! on Broadway ran for six months and was shot for Netflix; Mike Tyson's Undisputed Truth ran for ten performances and was shot for HBO; David Byrne's American Utopia ran four months and it was shot for HBO; Bruce Springsteen ran for a calendar year (but took over eight different hiatuses) and was shot for Netflix. These shows are considered events and will have a wider appeal than the narrower audience of the traditional Broadway ticket buyer.
Broadway is entirely unionized (*COBUG - Coalition of Broadway Unions and Guilds), which assures quality consistency for the production values. The actors, set designers, costume designers, lighting designers, sound designers, etc., are skilled artists and craftspersons. Authorized digital captures of Broadway shows need agreements with all of these unions to ensure that the individuals responsible for creating the show are compensated. The cost of filming, plus the fees to cover the rights to distribute the digital capture can cost $700,00 to $1,500,000 for a play and $1,500,000. to $4,000,000. for a musical. Hamilton reportedly cost $12 million for the capture.
Having all the agreements in place with authors, creative designers, actors, theater owners, and producers is a complicated process. There are significant additional costs associated with the rights. Rights must be secured from the authors (or their agent/estate/lawyer, etc.) for the IP (intellectual property - for example, script & music & lyrics.) The cost is different depending on the specific distribution (movie theaters, TV broadcast, DVD or streaming, etc.), the territory (the US or worldwide, etc.), and the length of time and the number of times it can be screened (3 times over one year, multiple times over ten years, etc.).
Digital captures of Broadway shows with a paying audience are invasive. Bringing multiple cameras (BroadwayHD has had as many as 14 HD cameras) into a theater full of paying ticket holders changes the audience experience. Sometimes audience members have been asked to switch seats to make way for a camera & camera operator. Usually, this is done in advance, so no one is surprised. The extra activity in the theater often heightens the audience and the actors' energy levels. Although having a camera crew in the theater changes the experience, most audience members are thrilled to be part of the evening with the digital capture. They often post on social media that they were part of the TV show or the film, making it a unique performance.
Once the digital capture is complete and distribution starts, someone needs to do the accounting and monitor the various outlets. Payments of fees and royalties may need to be made decades after the show has stopped running on Broadway. The digital capture's copyright holder needs to ensure distribution is authorized on each platform. For example, the show should not be streaming on YouTube for free if there is no license in place for that show.
As digital capture becomes more commonplace in the Broadway industry, standardized practices will be in place to ensure the protection of intellectual property assets in this digital form. Audiences are also becoming familiar with this hybrid art form of theater on screens and requesting on social media for shows they want to see, whether to experience the show for the first time or to revisit it. The pandemic has brought a renewed appreciation for live stage shows and an understanding of the value of digital capture. We expect to see more digital captures in the future of Broadway.
*COBUG is the Coalition of Broadway Unions and Guilds -the 13 entities are listed below:
The International Alliance of Theatrical Stage Employees, AFL-CIO, CLC
Ushers, Ticket Takers & Stagedoor Persons, IATSE, Local 306
Treasurers and Ticket Sellers Union, IATSE, Local 751
Theatrical Wardrobe Union, Local 764, IATSE
Make-Up Artists and Hair Stylists, IATSE, Local 798
Association of Theatrical Press Agents & Managers, IATSE, Local 18032
Actors' Equity Association AEA
American Federation of Musicians, AFM
American Guild of Musical Artists
Local 802 American Federation of Musicians, AFL-CIO
Dramatists Guild of America
Mail Telephone Order Clerks, IATSE, Local B-751
Stage Directors and Choreographers Society, SDC