Perseverance Theatre And University Of Alaska To Co-Produce LITTLE WOMEN
Little Women by Kate Hamill, and The Great Leap by Lauren Yee will be presented on the Mainstage in the UAA Fine Arts building.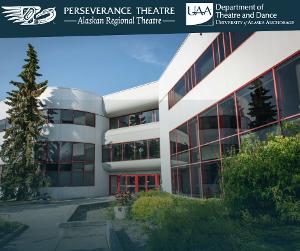 Perseverance Theatre and University of Alaska Department of Theatre and Dance to Co-Produce Little Women and The Great Leap in UAA Fine Arts Building
For their 44th season, Perseverance Theatre will partner with the University of Alaska: Anchorage Department of Theatre and Dance to bring professional theatre by and for Alaskans to the UAA Fine Arts Building Mainstage. Together, Perseverance Theatre and UAA will co-produce Kate Hamill's Little Women, directed by Cara Hinh, and Lauren Yee's The Great Leap directed by Leslie Ishii, Artistic Director of Perseverance Theatre.
"The primary focus of this collaboration is to foster a sense of community and engagement through the arts. Opportunities will be offered for the UAA students and faculty to engage with Perseverance Theatre's artistic and production models that lead with justice, equity, diversity, inclusion, and access values" , Artistic Director Leslie Ishii expressed, "We are very excited to advance our learnings together through this artistic exchange." Physical production has begun and the Perseverance and UAA teams have launched scenery and costume construction with lighting design/installation and sound design/engineering to follow very soon. Rehearsals will also launch later this month.
Frank Delaney, Managing Director of Perseverance Theatre, says "Engaging with community is a core value we have at Perseverance. Working with UAA and the Department of Theatre & Dance is a key step in deepening our connections all across Anchorage. We couldn't be more optimistic about our collaboration with the staff and faculty at UAA."
Little Women by Kate Hamill, and The Great Leap by Lauren Yee will be presented on the Mainstage in the UAA Fine Arts building. For more information about the 2022-2023 season titles, tickets, and scheduling, visit Perseverance Theatre's website at PTALASKA.ORG.
More Hot Stories For You
Perseverance Theatre Presents LITTLE WOMEN This December

November 23, 2022

Perseverance Theatre and the UAA Department of Theatre and Dance have joined to co-produce Kate Hamill's vibrant adaptation of Little Women, based on the novel by Louisa May Alcott. Directed by Cara Hinh, Little Women will run on the Mainstage of the UAA Fine Arts Building from December 2nd, 2022 until December 18th, 2022.
---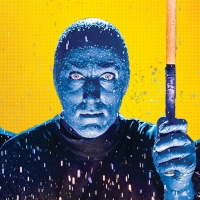 BLUE MAN GROUP Comes to Anchorage

November 18, 2022

More than 50 million people around the world have experienced the smash hit phenomenon that is Blue Man Group and now it's your turn! Blue Man Group returns to Anchorage for a limited engagement on their new North American tour.
---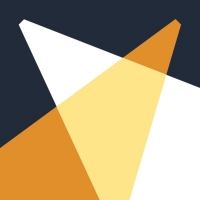 THE NUTCRACKER to Return to Eugene Ballet Thanksgiving Weekend

November 11, 2022

The Nutcracker returns to Eugene Ballet after a three-year hiatus to bring the holiday magic back this Thanksgiving weekend. For over 30 years, The Nutcracker has become a beloved Anchorage tradition that reminds people to dream bigger, leap higher, and experience the wonders of being a kid again. 
---
Momentum Presents Ed Washington @Studio C

November 10, 2022

The Ed Washington Experience kicks off a new series @ Studio C with Studio Sessions. This concert series will feature four different performing artists over the 2022/2023 season inside this intimate venue. Studio Sessions have limited seating and are designed with listening room vibes, but that doesn't mean they won't be full of energy. 
---
Momentum Dance Presents COMPACT This Week

November 8, 2022

 Compact is a performance of 17 short dances on a 4x4 foot stage performing in Momentum's home studio, @ Studio C.
---