BWW Review: THE EXPERT AT THE CARD TABLE - HOW TO CHEAT AT CARDS: ADELAIDE FRINGE 2018 at La Boheme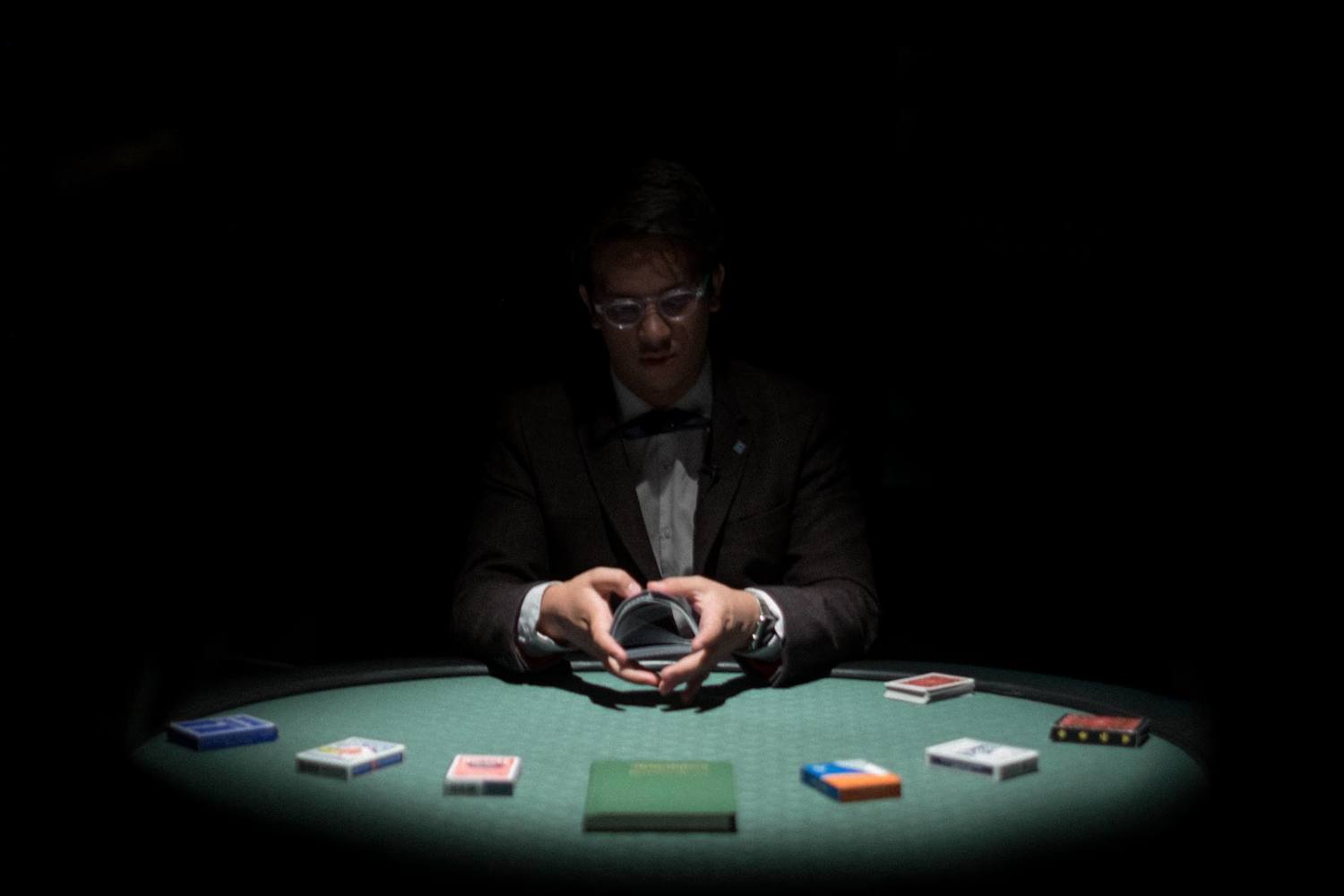 Reviewed by Corinna Di Niro, Friday 16th March 2018.
You have to see it to believe it. If you're looking to learn how to cheat at cards then wander upstairs to the intimate space of The Cabinet Room at La Boheme to see
The Expert at the Card Table - How to Cheat at Cards
. Yes, you have come to the right place. As the title suggests, this show teaches you the tricks of the trade, ideal for anyone who thinks they might be able to give the casino a run for its money. Joining you at your table is a twenty-two-year-old master illusionist, Jden Redden. The dim lights, low-key jazz music and small room create an underworld den where secret illusions are exchanged between the selected few, and we certainly felt like we were being told trade secrets. In the centre of the cardtable sits a number of card decks and a book titled The Expert at the Card Table by S. W. Erdnase (backwards, E. S. Andrews). After a few minutes into the show, Redden explains the history of this 100-year-old well-known book amongst magicians, noting however that the author still remains elusive. Close up magic is quite difficult to master, as it requires sleight-of-hand manipulations to be performed in close proximity to the audience. The illusionist must really know his or her trade and be able to palm cards, misdirect the audience's attention and perform elaborate tricks that demonstrate skill and dexterity, all under the intense scrutiny of the audience. Redden clearly knows his stuff and had us in the palm of his hand for the full hour. Redden shuffles and deals a range of card decks and talks you through how to perform a number of deceptive moves that will no doubt help you win your next poker or blackjack game. Starting us off with some basics, such as the false shuffle, false cut, and false deal, the cards move fluidly around Redden's hands like water, with winning cards cleverly popping up just in time for him to win each hand. He then progresses to more complicated tricks involving a range of single-handed moves, lots of audience participation, and quick cut flourishes that leaves us all stunned and amazing. The finale, of course, is where Redden's 'misspent youth' really shines. He places an audience member in total control of the deck, rarely touches the cards himself, and yet the winning hand remains his. How did he do it? Ask all who had their eyes glued to the table and I am convinced not one of them would be able to tell you. If cards are your thing, then this is a 'must see' show for you.