Interview: Rob Madge on Unconditional Parental Support and Redefining Queerness as Joyfulness in MY SON'S A QUEER, (BUT WHAT CAN YOU DO?)
'My parents, above all, wanted their child to be happy.'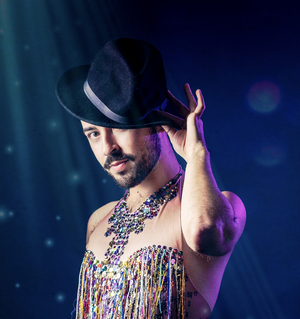 Rob Madge is a busy person. A theatre maker, writer and actor, they began working professionally in theatre at the age of 9, having spent the majority of their childhood forcing their family to help them put on shows in the living room, which is brought to life in Rob's debut play My Son's A Queer, (But What Can You Do?).
After finding success at the the Turbine Theatre and Edinburgh Fringe, the show transferred to the Ambassador's Theatre in the West End at the end of 2022. It's now back to amuse and touch audiences in equal measure.
BroadwayWorld caught up with Rob between rehearsals to talk about the show's evolution, family support and appreciating your hair.
---
With your now-famous shows in your family's living room and your West End appearances as a child, when did you first realise that performing was in your blood?
I can't remember wanting to do anything else. I spent five minutes being fascinated with washing machines. Alas. But a phase. Fantasy inspired me; magical, cartoon lands where you can be anything you like. That, I believe, eventually translated to a love of acting, of escaping to a different world for a bit.
Did your parents always support you, or were they worried about you and your career choices?
I think if you've seen the show, you'll know they've been nothing but supportive. Of course, everybody wants their children to have stability but my parents, above all, wanted their child to be happy. They aren't theatre people, this isn't their world, but they went along with it as best as they could. That's all you need.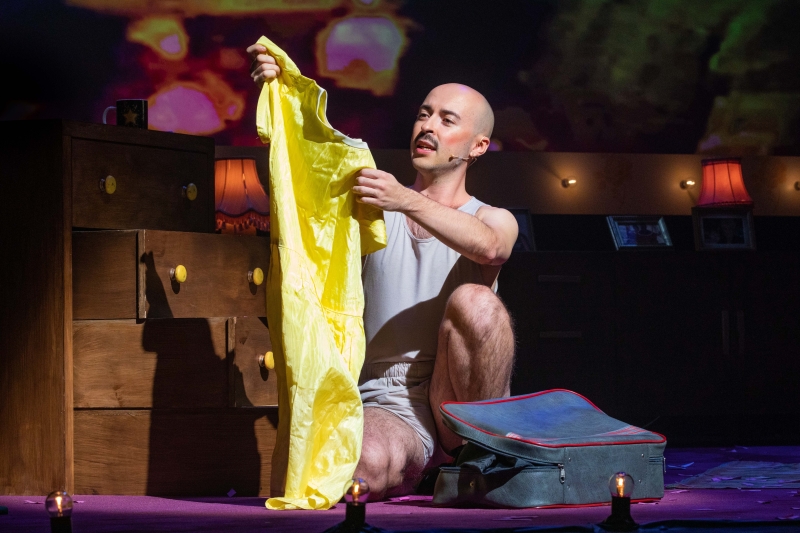 How did you find the transition from child to adult theatre? What are the main differences?
Your voice breaks for a start. Suddenly the thing that was a bit of fun and a major talking point in the school playground becomes your job. There's a huge difference there. It gets real. I separated the two by going to university in between. That really helped me out. Without that, I think I'd take the industry far too seriously. You have to take it with a pinch of salt. It can be brutal and cut-throat, but you have to remember how absurd it is to be playing dress-up for a living. I never want to lose sight of why I fell in love with it in those early childhood days.
How has the show evolved?
It started at the Turbine Theatre. We started as a tiny show in the middle of a summer lockdown in June 2021. There were perspex screens in between the seats. Masks were worn. Capacity was cut by 50% so we were performing to around 45 people. Next was Edinburgh in August 2022 and we were performing to 400 people. The leap took me by surprise. Not only were there more people but I could see their faces. I took it for granted how much I'd missed that! It's gone on a huge journey. The script is constantly changing, the songs are always getting updates, I as a performer am so much more confident with the material. I'm very proud of its journey.
After the huge response you had to the show at the Fringe, did you have any idea it would gain such traction?
I'm sure my child-self would say "yes, absolutely. This was always meant to happen" but adult, anxiety-ridden Rob would say absolutely not. I'm so overwhelmed by it all. As a family, we find the whole thing quite daft. Like I say, you can't take it too seriously. I'll come to work and share the story and hope people enjoy it! Anything else is a bonus.
What was it like to have your own show transfer to the West End and then to hear that it was returning? What went through your head?
My initial thought was I must invest in a Dr Nelson's vocal steamer immediately. What followed was much excitement, confusion and bewilderment. I mean, it is ridiculous. Not only has the show had its West End debut but so have my Mum and Dad! It's quite hilarious seeing them pop up on that screen at the Ambassadors Theatre.
The show is fun, chaotic and very touching. What made it important to bring so much joy into the play?
Because we don't see enough of it, especially in queer stories. If all we are presented with is tragedy and trauma, that instils something in us as an audience to feel a kind of shame that really need not be there: "Gosh, I am different and that is wrong". No. We need to normalise supportive families. Only when people see how easy it can be to be supportive will they actually be supportive. The thing is, there are so many supportive families out there. We just don't see them for some reason. And they deserve celebrating! And for those that aren't as supportive or understanding, it's equally important that they see an alternative - an insight into a world that is brighter, if they'd only open their eyes to it. "There's joy to be had if you choose to look" as the final song goes.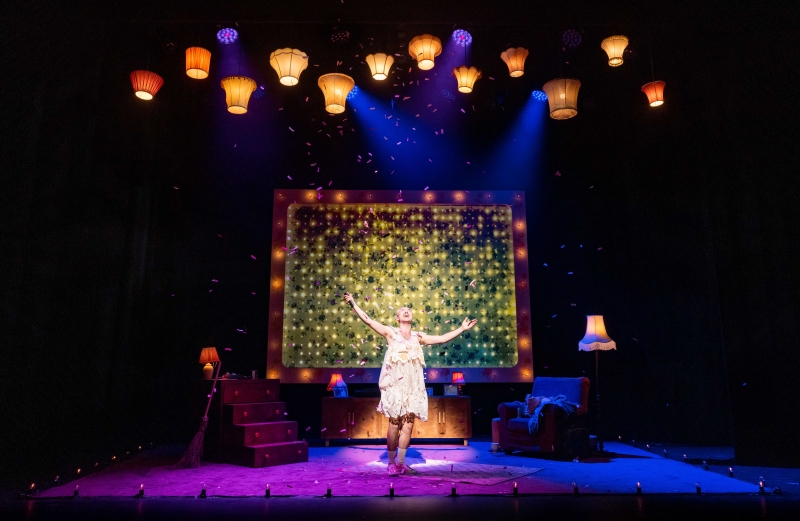 It is refreshing to see LGBTQ+ shows coming through that are happier and more positive. The phrase 'queer joy' is used a lot to describe the essence of the show? How would you define it?
Exactly that. In fact, I'm taking them to be synonyms of each other. I'm redefining queerness as joyfulness, whatever 'queerness' might mean to you. The full title of the show is "My Son's A Queer, (But What Can You Do?)". At its heart, the answer to this question is "why would you want to do anything about it?" The show aims to diffuse any notion that raising a queer or different child can be difficult. In actual fact, it's wonderful. And joyful. So why do anything about that?
What advice would you give a younger Rob?
Enjoy your hair. Won't last much longer.
What advice would you give to parents who are bringing up a child who they think might be LGBTQ+?
I've actually written a handbook all about it. It's in the show. Come along and I'll answer that question! It's not too tricky, I promise.
What's next for Rob Madge?
My Son's A Queer is on at the Ambassadors till March. After that, I reckon I'll go to bed for a bit. It's lovely there this time of year. And as for the future, who knows? Let's just say I believe it's not the end of this particular story yet!
My Son's a Queer (But What Can You Do?) is at the Ambassadors Theatre until 18 March