Guest Blog: Composer Roman GianArthur Talks About His Work on RAMBERT'S PEAKY BLINDERS: THE REDEMPTION OF THOMAS SHELBY
The composer and music supervisor talks about discovering Rambert and composing music for a ballet-that's not really a ballet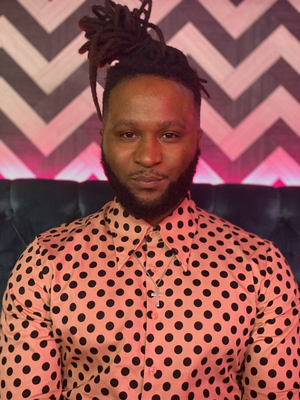 For me the word "ballet" conjures images of...ballet.
Pirouetting figurines.
Misty Copeland in pointe shoes.
Danseurs in tights with conspicuous bulges.
Social elites peering from box seats through dainty binoculars.
A delicate art form reserved for well-trained artists and a discerning aristocracy.
So when Steven Knight and Benoit Swan Pouffer approached me about composing music for a dance theatre show about Peaky Blinders I was curious as to why. Why me (I had no notable experience composing for dance) and why Peaky Blinders?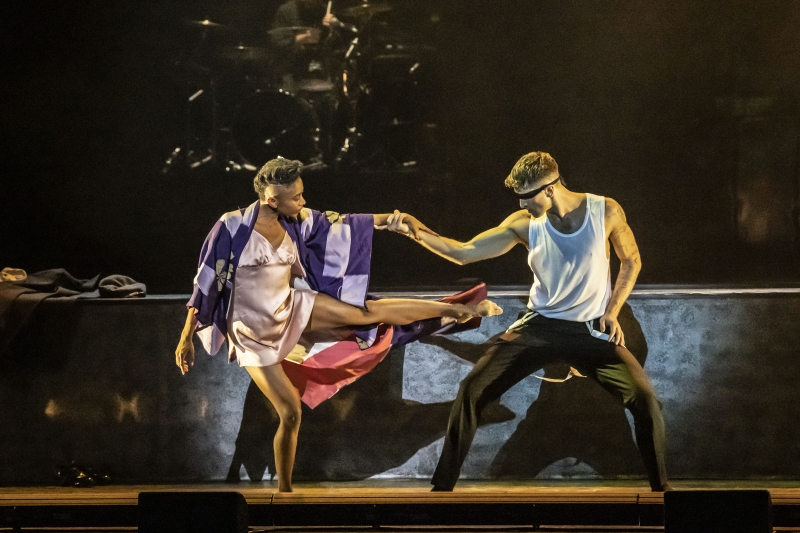 I liked the series - increasingly - and by the second season I was fully invested in the backroom deals, the violent coups, and the especially scandalous Tommy and Grace narrative.
But I still didn't get why Steven & Benoit were trying to make this 1920s crime family into a dance theatre show.
I didn't know what Rambert was.
I asked Benoit to see some of the other pieces performed by Rambert...to see the kind of dance they do [I've since learned that Rambert is the oldest dance company in Britain]. He emailed me a piece called "Rooms", another entitled "Note to Self"; and a third piece "Eye Candy."
It's hard to describe these performances in words.
But what I saw was a company way outside the bounds of Tchaikovsky. A gorilla suit, marionettes, fight stunts, anatomically correct bodysuits, shades of Bob Fosse and Jerome Robbins, a total embrace of the queer and absurd. I loved it. And I wanted this to work.
Script.
As luck would have it, Benoit discovered me via his partner Chris, who'd heard my score for the 2020 film Antebellum. Composing for film, you learn to "work to picture," [prioritise what's on screen]. You can write these amazing motifs, gorgeous orchestrations, touching lyrics, but if it overplays the action or fogs up the dialogue...it won't make the movie. It's a hard lesson to learn, but as any seasoned artist will tell you, structure breeds creativity.
So I asked Steven to see the script for the show - about sixty pages of stage directions/storyboard. Using this, I recorded a sort of "Audible" voiceover that I could sketch to.
I love Radiohead.
My artistic process is largely the same no matter the medium.
Staring into the abyss of an empty page; crippling imposter syndrome.
Plucking out some shitty ideas.
Retreating to watch TV (I'm on season 4 by now).
Taking a walk.
Listening to an inspiration playlist (Peaky has an incredible soundtrack). Whittling that list down to something more focused.
Looking through old ideas (a few made it into this show).
Scribbling lyrics in a notes app.
Sketching more ideas.
Purchasing new equipment (a lap steel guitar proved especially helpful).
More TV.
As Peaky fans will appreciate, the music is aggressively anachronistic. The high points hinge on sliding electric guitars, badass basslines, and distorted, bluesy vocals (B.R.M.C., Dan Auerbach). The lows linger in brooding cello and menacing synth textures (Anna Calvi, Paul Hartnol, PJ Harvey). But I found my footing in the melancholy of the mids, pieces like "Pyramid Song" by Radiohead.
Since college I've had an affinity (read OBSESSION) for the otherworldly sounds of Thom Yorke's voice, Johnny Greenwood's arrangements, Phil Selways drum pocket [In 2015 I made an album called "OK LADY" reimagining some of my favorite Radiohead songs through the lens of another musical genius, D'Angelo]. Suffice it to say, this felt like fertile ground.
It's a Concert.
In April 2022, I came to London to play excerpts of the completed score - a hybrid of original music, soundscaping and cues from across the first five seasons. Steven called it "brilliant...genius," and over the lunch break, he recounted debates he and Cillian Murphy had had about what makes a song "Peaky" or not. "It's gotta have that threat...that menacing thing. It's not cheeky or ironic...it's like the characters...mean what you say and say what you mean."
In June, I sent a (nearly) final draft to our outstanding musical director/drummer, Yaron Engler, who then recruited two of the best swing players in the UK: James A. Douglas (Cello, Bass) and James 'Morrel' Smithells (Guitar, Keys, Lead Vocals). By late summer, the show had a shape, the dancers were in-studio rehearsing with Benoit, and the band was a well-oiled machine.
Even in tech rehearsals, you started to get the feeling that this was going to be something special. Something poetic and violent. Interpretive and literal. Loud and poignant. Hauntingly beautiful.
A Peaky Ballet. [It's not a ballet...but it kinda is].
Rambert's Peaky Blinders: The Redemption of Thomas Shelby is at Troubadour Wembley Park Theatre until Nov 6, followed by a UK tour in 2023
Photo Credits: Johan Persson