ArtisTree Music Theatre Festival Returns For Season 3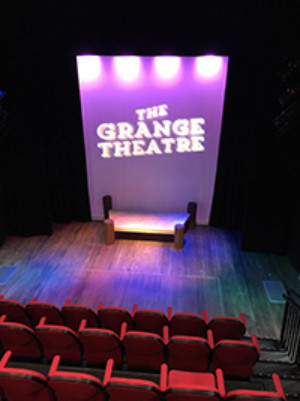 The ArtisTree Music Theatre Festival offers a season of live, professional musical theatre productions that run from August to October each year. Our Festival is modeled after the "summer stock" tradition of staging shows: we use a resident company of actors and artists to create a series of musicals, with an all-new production presented every few weeks across our three-month season.
The actors, designers, technicians, and musicians of the ArtisTree Music Theatre Festival come from all over the United States. They hold degrees in theatre, and while some of our guest stars are veterans of the Broadway stage, many others are just beginning their professional careers. The Festival offers them a variety of diverse, legitimate credits for their resumes; most of our actors and directors are transplants to New York City, where the theatre action is.
Our creative team is led by festival artistic director, Josh D. Smith. Each year, he and his staff sort through nearly 800 applications, headshots, and résumés; conduct interviews; and hold auditions both locally and in New York City to assemble the finest amalgam of artists we can provide for our season.
For our 2017 inaugural repertoire, we presented the very popular Always...Patsy Cline, Godspell,and The Marvelous Wonderettes. Our 2018 season included SUDS: The Rocking '60s Musical Soap Opera, The Fantasticks and I Love You, You're Perfect, Now Change. Continuing feedback from the community about the quality of the productions -- and what was seen as an exemplary use of the historic Grange Theatre - and critical and BroadwayWorld honors for our 2018 season (Theatre of The Yearand Best Actor) has enabled us to return with a very exciting third season.
We also are very pleased to continue our partnership with Actors' Equity Association (AEA), the Union of Professional Actors and Stage Managers in the United States. While we worked with AEA last season under a specific Guest Artist contract, our ongoing association with them enables the festival to be recognized as a Small Professional Theatre (SPT). This allows us to employ more seasoned professionals alongside up-and-coming young artists. Starting next season, we also will be able to provide Equity Membership Candidate (EMC) points, helping to further the professional theatre careers of aspiring newcomers.
Our 2019 Season...
SOUVENIR: A Fantasia on the Life of Florence Foster Jenkins
by Stephen Temperley
SOUVENIR is a memory play framed by the recollections of pianist Cosme McMoon about his longtime relationship with tone deaf 1940s society warbler Florence Foster Jenkins. In the pantheon of unforgettable divas, there has never been a soprano to rival the legendary, indomitable, Madame Florence. Fashionable New York audiences flocked to their "by invitation only" concerts.
Dubbed by her critics as the "Dire Diva of Din," passionate music lover and wealthy socialite, Florence Foster Jenkins enjoyed a remarkably successful concert career even though she was unburdened by talent and deliriously tone deaf.
Her story is told through the eyes of her pianist, Cosme McMoon. A truly talented musician, he regards her at first as a little more than an easy way to pay the rent, but his initial contempt gives way to reluctant admiration, then friendship and a unique kind of love.
Their bizarre partnership yielded off-key recitals that earned them standing ovations and cultish fame-culminating in a sold-out performance at Carnegie Hall.
Get to know this epic musical odd-couple in SOUVENIR, a tuneful comedy which beguiles the hopeful artist that lives in us all.
Florence Foster Jenkins true story was recently told in the Oscar nominated film starring Meryl Streep.
Directed by Maggie Mancinelli-Cahill; Starring Georga Osborne as Florence Foster Jenkins.
SOUVENIR runs August 29-September 14, 2019 at the Grange Theatre in South Pomfret, VT.
SOUVENIR: A Fantasia on the Life of Florence Foster Jenkins is presented by special arrangement with Dramatists Play Service, Inc.
TINTYPES: A Musical Celebration of America
conceived by Mary Kyte with Mel Marvin and Gary Pearle
TINTYPES chronicles the growing pains of a nation in a musical revue that takes the audience back to turn of the century America, when the innocent, slower-paced days of ice cream socials and hoop skirts are giving way to a bustling world of automobiles, electricity and the telephone, where American optimism and ingenuity run high in leaders like J.P. Morgan, Thomas Edison and Henry Ford. It is also a time of growing social turmoil, as increased immigration begins to change the cultural and ethnic makeup of the nation.
TINTYPES is a tune-filled musical melting pot; the 'Great American Songbook' come to life. It offers a snapshot of America in its last Age of Innocence. This Tony-nominated, nostalgic, musical revue takes us back to turn of the century America and is a brew of popular songs from 1890 to 1917. It's the era of Charlie Chaplin and Teddy Roosevelt. Featuring a long list of great American tunes: "Hot Time in the Old Town Tonight," "Meet Me In St. Louis," "Yankee Doodle Boy," and "You're a Grand Old Flag" this American musical revue is sure to be a hit for the entire family.
Directed by Gary John La Rosa
TINTYPES runs September 19 - October 5, 2019 at the Grange Theatre in South Pomfret, VT.
TINTYPES: A Musical Celebration of America is presented through special arrangement with Music Theatre International (MTI).
Forever Plaid: The Heavenly Hit Musical
Written and conceived by Stuart Ross
Forever Plaid is a stroll down memory lane with the beautiful harmonies of the 1950s and 60s. Featuring pop classics and clever patter that will have you rolling in the aisles - when you're not humming along with the great hits of that era.
The endearing story is as follows: "On a stormy night in the 1960s, four eager singers known as 'The Plaids' - Sparky, Jinx, Frankie, and Smudge - are killed in a car crash on the way to their first big gig. In 2019, they get one chance to return from the afterlife and bop-shoo-bop their way through classic hits like 'Love is a Many Splendored Thing,' 'Three Coins in the Fountain,' 'Sixteen Tons,' and many more. You'll delight in their zany, boyish squabbles and charmingly outlandish choreography as they pay an affectionate homage to the close-harmony male singing groups of the 1950s, and fulfill their dreams by performing the show that never was.
Directed by Morgan Sills
Forever Plaid runs October 10-26, 2019 at the Grange Theatre in South Pomfret, VT.
Forever Plaid: The Heavenly Hit Musical is presented through special arrangement with Music Theatre International (MTI).
Related Articles View More Vermont

Stories

Shows
More Hot Stories For You