Tallahassee Theater Reviews
View the latest BroadwayWorld reviews of live + streaming theatre in Tallahassee.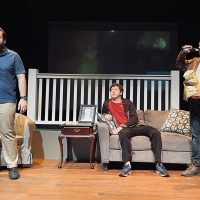 BWW Review: BECKY'S NEW CAR at Theatre Tallahassee
by Paula Kiger - June 22, 2021
Many people lose themselves a little bit as middle age approaches. When "Becky's New Car" at Theatre Tallahassee puts one woman's experience of realizing she has worked too hard and (perhaps) played too little on stage, surprises await....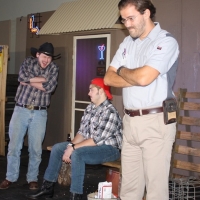 BWW Review: LONE STAR at Monticello Opera House
by Paula Kiger - July 29, 2020
Is a broken story still a story? As brothers Roy and Ray talk at the back of Angela??s Bar after midnight in Maynard, Texas, Roy regales Ray with yet another round of a tale he has told before. Where will their story take them by the end of the night?...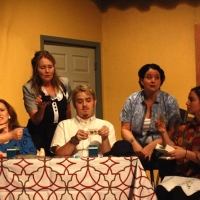 BWW Review: THE ODD COUPLE (FEMALE VERSION) at Monticello Opera House
by Paula Kiger - June 23, 2020
A pandemic may be an odd time to debut a play, but that's what The Perkins Players did. Their first play -- a comedy partially about the tensions that arise when two very different people live in close proximity to each other -- was performed in front of audience members who had very likely spent a ...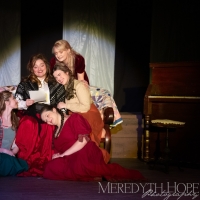 BWW Review: LITTLE WOMEN at Monticello Opera House
by Paula Kiger - January 16, 2020
Put the stories of sisterhood to song, and those stories take on new dimensions. If you took away the period costumes and the set elements that represent the 1860s, the March sisters of The Monticello Opera House production of a?oeLittle Womena?? could be four sisters of 2020, each seeking her place...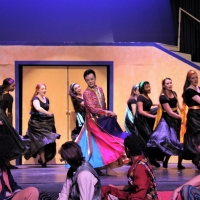 BWW Review: JOSEPH AND THE AMAZING TECHNICOLOR DREAMCOAT at Quincy Music Theatre
by Paula Kiger - December 08, 2019
a?oeThis is a story of a boy whose dream came true,a?? sings Joseph at the beginning. The coat, the dynamic performers and the power of dreams contribute to a multicolor, melodious show....