South Bend Interviews
The latest interviews about live + streaming theatre in South Bend.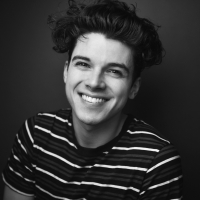 New 'Evan Hansen' Anthony Norman Talks DEAR EVAN HANSEN National Tour, How He's Approaching the Role & More
by Chloe Rabinowitz - June 21, 2022
The National Tour of Dear Evan Hansen is in its fourth year of touring across North America, and will now have a new Evan Hansen! Anthony Norman (The Prom original Broadway cast, National Tour of Newsies, and more) is stepping into the lead role! Read BroadwayWorld's interview with the new star of D...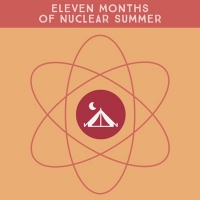 Theresa Thomas of ELEVEN MONTHS OF NUCLEAR SUMMER at DeBartolo Performing Arts Center At University Of Notre Dame
by Brian Hilbrand - March 29, 2022
, South Bend
Eleven Months of Nuclear Summer is running from April 1st through April 3rd at the DeBartolo Performing Arts Center, located on the campus of The University of Notre Dame. In an original play written by Sophie McIntosh, the staff is just starting to settle into their roles at Camp Aster when an un...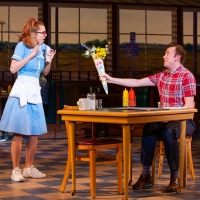 WAITRESS National Tour's Gabriella Marzetta Talks Playing 'Dawn' & More!
by Chloe Rabinowitz - March 28, 2022
, South Bend
The national tour of Waitress is currently making its way across the country, with stops in Indiana, Kentucky, New Jersey, Connecticut, South Carolina and more! Waitress' next stop is at The Kimmel Cultural Campus' Academy of Music in Philadelphia, where it will play from Tuesday, March 29 through S...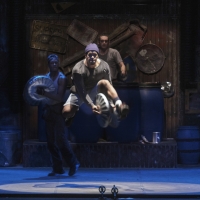 Performer Joshua Cruz Talks STOMP National Tour
by Chloe Rabinowitz - December 27, 2021
, South Bend
STOMP's percussive rhythms and electrifying performers have been wowing audiences for 30 years, and the stage phenomenon is currently making its way through the US on a National Tour! Blending dance and performance with music created using everyday objects, STOMP is a one-of-a kind experience you wo...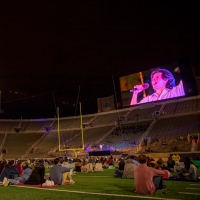 How Notre Dame Resurrected Their Annual Musical During COVID-19
by BWW Features - May 19, 2021
, South Bend
We find out how the school managed to be one of the very few institutions to safely put on a live musical for an audience during the pandemic....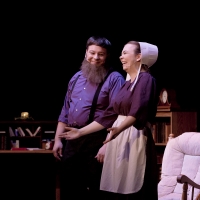 Blue Gate Hospitality VP, Andrew Rohrer, Talks A Safe Return to The Theatre and THE GÜT LIFE
by Brian Hilbrand - August 03, 2020
, South Bend
The Güt Life is currently playing until September 25th at the Blue Gate Music Hall, in Shipshewana, Indiana making its theatrical debut.  The Blue Gate Restaurant and Theatre is the first venue in Southern Michigan/ Northern Indiana  to open back up, and I couldna??t be more excited to have a show t...