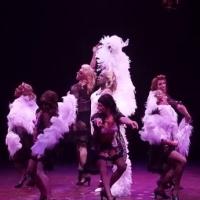 by Stage Tube - Aug 21, 2014
The hilarious musical La Cage aux Folles, featuring the bawdy humor of Harvey Fierstein and the melodic genius ofJerry Herman, is the final show in the 2014 Music Circus season at the Wells Fargo Pavilion, the 64th season for the venerable Sacramento institution. Performances are August 19 - 24. Check out a first look below!
by Stage Tube - Jun 7, 2012
Happy Birthday, Charles Strouse! Strouse's first Broadway musical was the 1960 hit Bye Bye Birdie, with lyrics by Lee Adams, who would become his long time collaborator. Following this was Golden Boy (1964, also with Adams), starring Sammy Davis, Jr. and It's a Bird, It's a Plane, It's Superman (1966, based on the popular comic strip) which introduced the song 'You've Got Possibilities' sung by Linda Lavin. In 1970, Applause (starring Lauren Bacall, with book by Betty Comden and Adolph Green, and lyrics by Adams) won Strouse his second Tony Award. In 1977, Strouse adapted another comic strip for the stage, creating the hit Annie, which garnered him his third Tony Award and two Grammy Awards. Other Strouse musicals include Charlie and Algernon (1979), Dance a Little Closer (1983, with lyrics by Alan Jay Lerner), Rags (1986), Nick & Nora (1993), and An American Tragedy (1995, with lyrics by David Shaber).