BWW Review: S'Wonderful - AMERICAN RHAPSODY: THE GERSHWIN SONGBOOK at Veterans Auditorium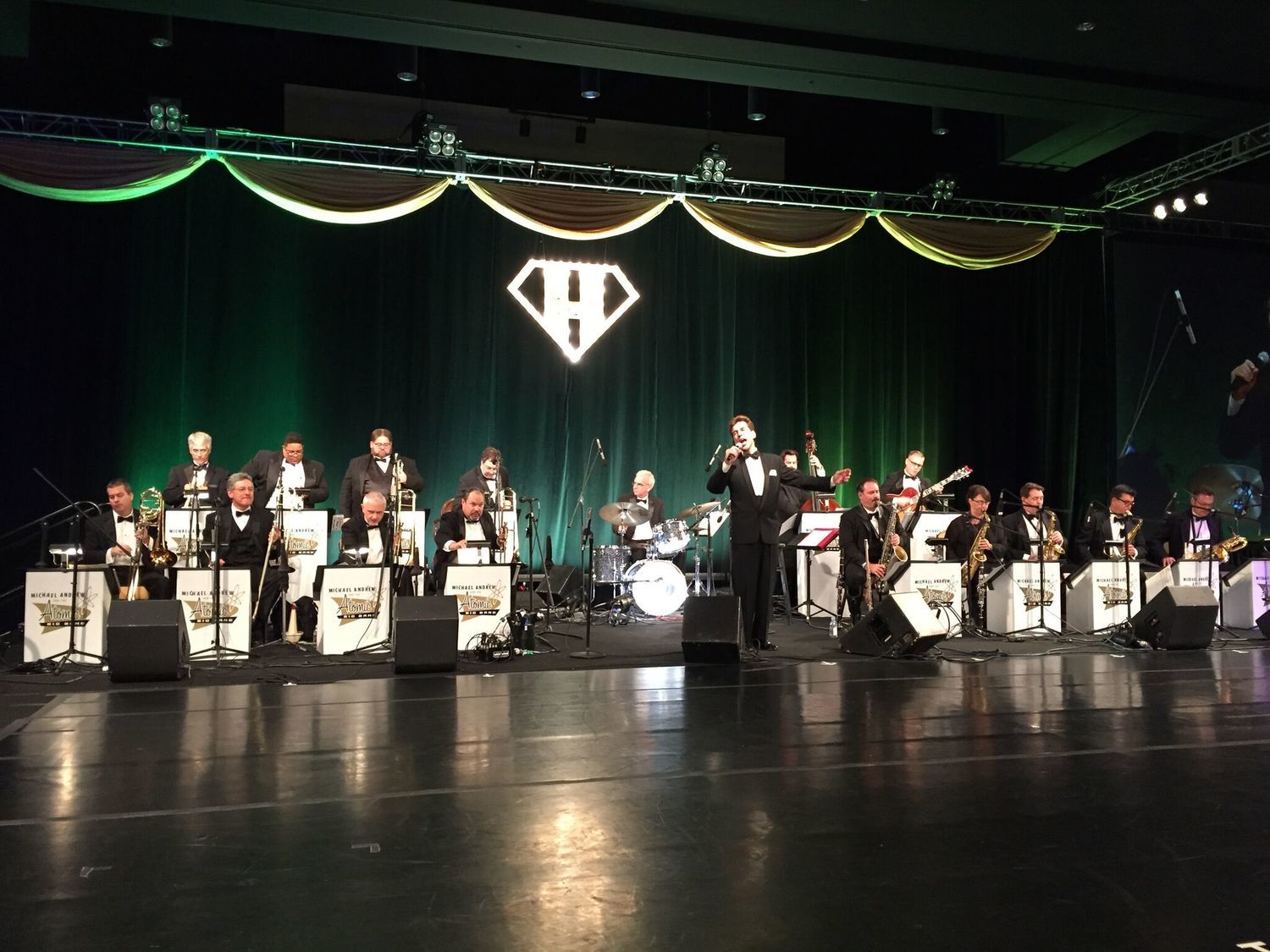 In addition to seeing some wonderful performance, the great things about wring reviews are that you to get to think, learn, and write. So it was with last Thursday's Firstworks production of AMERICAN RHAPSODY: THE GERSHWIN SONGBOOK with Michael Andrew, Michelle Amato and seventeen piece Gershwin Big Band before a nearly full-house at Veterans Auditorium in Providence. The music was fabulous and I have been thinking about it and the Gershwins ever since.
First of all, who or what is Firstworks? According to its website, "Firstworks presents world-class performing arts programs that build the cultural, educational and economic vitality of our community. Since 2004, Firstworks has engaged Rhode Islanders with some of the most exciting artists of our time and connected over 2,500 students annually with transformative arts experiences through performances, festivals, and education." Well, all I can say is, "Thank you. Keep up the good work."
The show itself was a blast: Great music to work with, gifted musicians to bring it to life, and fine singers to make the lyrics, well, sing. In a little over two hours they gave the audience twenty-five songs and an experience those present will not soon forget. Michael Andrew served triple duty as MC, bandleader and male vocalist. His patter moved the show along: if his jokes weren't hilarious, they at lest were never off-putting, and his voice was mellow and nonchalant. I'm not enough of a musician to know how much the band needed his leadership, but those guys didn't look like they needed much help. From his first vocal, A Foggy Day to his closing duet with Michelle Amato, Love is Here to Stay, Andrew never dropped the ball.
Neither did anyone else in the ensemble. Amato shone in a number I had never heard before, the largely scat Little Jazz Bird, and was always up to the mark in her duets with Andrew. The evening featured a number of instrumental solos, and these too never missed. Lead trombonist Scott Whitfield was mesmerizing in Summertime, and bassist Charlie Silvia killed in the aptly titled Slap That Bass. This was the orchestra's tenth stop on their tour, and while they must have been tired, it never showed. They looked alive all night.
While George Gershwin's melodies are a high water mark in the Great American Songbook, I'm more of a word guy, so it is Ira's lyrics that tickle me more. At one point he rhymes "salmon" with "backgammon'; at another "hour" and "Schopenhauer." I had just seen a production of Chekov's Uncle Vanya, and he had to be thinking of that play when he wrote, "with love to lead the way/I've found more clouds of gray/Than any Russian play could guarantee." In time the Rockies my crumble, Gibraltar may crumble (they're only made of clay), but, like George, Ira's gift is here to stay.
In addition to being great musicians, the Gershwins had a social conscience. Their opera Porgy and Bess premiered in 1935, highlights the struggles of black life in the Jim Crow era, and featured an African-American cast. This is also ten years after the Scopes Monkey Trial and It Ain't Neccesarily So from that show assures us that "the stories you're liable to read in the Bible ain't necessarily so." Musicians with opinions-ahead of their time!
Firstworks will be staging several other shows through this their fourteenth season. You can get information at their website, http://first-works.org/events/ Thank you again, Firstworks.