BWW Interviews: Gilgamesh Taggett of ANNIE National Tour
Coming to the Durham Performing Arts Center from December 9th-14th the new national touring production of Annie features Gilgamesh Taggett in the iconic role of Oliver 'Daddy' Warbucks.
As a native of the Cleveland area in Northeast Ohio, Taggett is making his national touring debut after having played the character twice before at the Beck Center in Lakewood, OH. His other credits include Father in Children of Eden; Franz Liebkind in The Producers; Billy Flynn in Chicago; and Jud Fry in Oklahoma!.
JK: Do you remember what your first introduction was to live theatre?
GT: Oh, goodness! I believe it was Jesus Christ Superstar in Michigan.
JK: Was that one of your inspirations for wanting to be a performer?
GT: Well, I've always wanted to be a performer. I suppose my actual introduction was a presentation of Billy Goats Gruff for our Kindergarten class and I played the troll. Whenever kids asked me what I wanted to be when I grow up, I said I wanted to be an actor.
JK: Having read your resume, I saw that you've played Warbucks onstage before, how do the two previous experiences compare to this one?
GT: I've played this role twice before at the Beck Center for the Arts in Lakewood, Ohio. Playing Warbucks again this time around is much different with Martin Charnin (the original director) at the helm. He was really wonderful with trusting me in the role and giving me room to discover new depths with him. But at its core, it's just a man always focused on one thing, making money, until he meets a little girl who captures his heart. The people I'm working with now are really at top-notch quality and I am very happy to be working with them!
JK: What are enjoying most about traveling around the country doing this show so far?
GT: The cities we have visited so far have been wonderful. Just getting to see a new city and experience it, and meeting the local people there. They have been so generous! Sometimes they've recommended museums, local fairs, etc. It's been really exciting, I love traveling, it's been perfect for me!
JK: Back to the subject of your director, what is it like getting to work with Mr. Martin Charnin?
GT: Martin is a true gentlemen and a excellent director with incredible instincts and a great deal of generosity! I recently suffered a family tragedy, and he kept checking in, making sure everything was alright. I am truly honored to get to be working with him, and to find a friend in both him and and his wife, Shelley!
JK: As a performer, how are you able to keep up with performing eight times a week?
GT: It is a tough schedule for anybody. I don't know if it's something I would've been able to handle when I was younger. But no matter how exhausted I may seem, those first three notes of music from the trumpets, I just can't wait to get on that stage!
JK: We've seen so many different versions of Annie over the years, from the 1982 John Huston film, to the 1999 TV movie, to local productions all over the world, to previous touring companies, to the new modern-day film version in theatres later this month, why do you think audiences should come see this touring production?
GT: Mostly because the story, regardless of the references being dated to some (young) people. But at the end of the day, it's a story about hope, and that never gets old!
JK: I was reading an interview with your director, where he stated that the new Annie film is for today, and that this touring production of Annie is for everyday.
GT: That's very true! The modernization of the story is great because it's hopefully going to open access of this story and these songs to a whole new generation. But that is also the purpose of this touring production, why local companies always produce it! It's truly a magnificent story that's well-written, the music is incredible, Martin Charnin's lyrics are perfect, and the story itself is always going to be there. No matter what you think you might have, you'll always have more room for love!
JK: Do you have any dream roles you'd love to pursue in the future?
GT: Oh my goodness, the list is endless! I've taught theatre at Beck Center, Cleveland Public Theatre, and so many different places in Cleveland. I always told my students that every role is a role you want to play. That doesn't necessarily mean you will, because there are so many factors involved in whether or not a group comes together perfectly like that. Of course, there are some roles that I just can't wait for the opportunity to play, like Sweeney Todd is one I've always hoped for. There are great roles in Shakespeare that I continue to be ready for as I age, there are so many great roles that are available. But I have to say that my dream is to originate a role. To find a project, and be the first one to create an iconic role that would last for decades.
JK: Is there any advice you would like to give any aspiring young performers out there?
GT: Absolutely! Never give up, I came from a small farming community where the theatres aren't necessarily on their radar. My parents encouraged me as best they could, but you never know. I'm only 45 years old, and I've literally waited this long for my first national tour, and I couldn't be more grateful to continue every day, every week, every month, every year just loving what I do, and never giving up hope to achieve my dream!
JK: Gilgamesh, I thank you very much for devoting your time to this interview, and I wish you the best of luck with Annie!
GT: Thank you so much, I'm looking forward to Durham, it's gonna be a good time!
Jeffrey Kare currently resides in Raleigh, North Carolina. Having been born and raised in Northeast Ohio, Jeffrey took interest in live theater at age 11. He also had the great pleasure of seeing s... (read more about this author)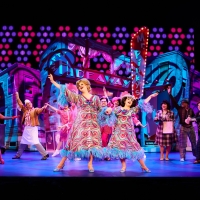 Review: HAIRSPRAY National Tour at Durham Performing Arts Center

November 17, 2022

Based on John Waters' 1988 cult film of the same name, Hairspray takes place in Baltimore, Maryland in the year 1962. The story centers on a plump teenage girl named Tracy Turnblad, whose lifelong dream is to dance on the local TV dance program known as The Corny Collins Show. When Tracy wins a role on the show and becomes an overnight sensation, she launches a campaign to integrate the show.
---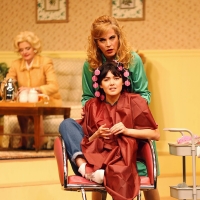 Review: North Carolina Theatre's STEEL MAGNOLIAS

November 6, 2022

Set in Chinquapin, Louisiana during the late 1980s, Steel Magnolias takes place in Truvy's beauty salon where all the ladies who are 'anybody' come to have their hair done. Helped by her eager new assistant, Annelle (who is not sure whether or not she is still married), the outspoken, wise-cracking Truvy dispenses shampoos and free advice to several of her friends.
---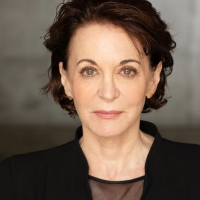 Interview: Kathleen Garrett of North Carolina Theatre's STEEL MAGNOLIAS

November 2, 2022

From November 4th-13th, North Carolina Theatre will be launching their 2022-23 season with a production of Robert Harling's STEEL MAGNOLIAS at A.J. Fletcher Opera Theatre, which is located inside Duke Energy Center for the Performing Arts. Actress Kathleen Garrett is taking on the role of Ouiser Boudreaux. She has most recently appeared as Laura Bush on the Showtime series, THE FIRST LADY, as well as Netflix's Emmy nominated miniseries, INVENTING ANNA. Next, she'll be seen on NCIS: LOS ANGELES. She has countless other screen credits which includes appearing on episodes of different TV shows such as HOME IMPROVEMENT, ER, MURDER, SHE WROTE, MURPHY BROWN, THE WEST WING, BEVERLY HILLS, 90210, MALCOLM IN THE MIDDLE, LAW & ORDER, and many more. She's also appeared in Oscar nominated films such as 2007's AMERICAN GANGSTER directed by Ridley Soctt and 2020's THE TRIAL OF THE CHICAGO 7 directed by Aaron Sorkin. I had the great pleasure of interviewing her about a lot of this and more.
---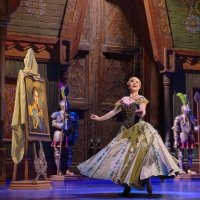 Review: FROZEN National Tour at Durham Performing Arts Center

September 16, 2022

Based on Disney's 2013 Academy Award-winning animated movie musical of the same name as well as Hans Christian Andersen's 1844 fairy tale, The Snow Queen, Frozen follows two royal sisters named Anna and Elsa. Read our review of the stage show, based on the blockbuster film, which eventually became the highest-grossing animated movie of all time at the worldwide box office (before it was eventually dethroned by Frozen II six years later).
---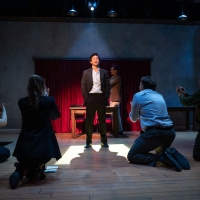 Review: Theatre Raleigh's YELLOW FACE

July 1, 2022

What did our critic think? Yellow Face follows Asian-American playwright DHH. Fresh off his Tony Award win for M. Butterfly, he leads a protest against the casting of Jonathan Pryce as the Eurasian pimp in the original Broadway production of Miss Saigon, condemning the practice as 'yellowface.' His position soon comes back to haunt him when he mistakes a Caucasian actor, Marcus G. Dahlman, for mixed-race, and casts him as the lead Asian role of his own Broadway-bound comedy, Face Value. When DHH discovers the truth of Marcus' ethnicity, he tries to conceal his blunder to protect his reputation as an Asian-American role model by passing the actor off as a 'Siberian Jew.'
---