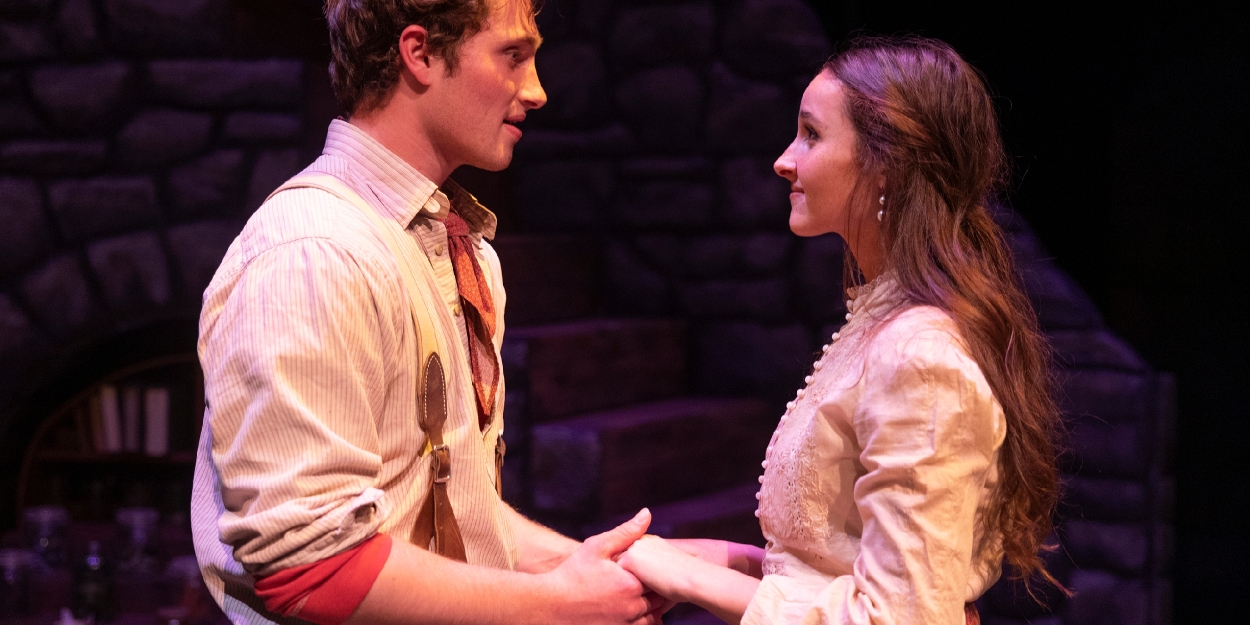 Review: School of Theatre, Film and Television Sets Shakespeare Tragedy in American South
Arizona Repertory Theatre's ROMEO AND JULIET echoes a mythic American tale of murder and revenge.
Classical theatre is a rarefied ecosystem with an elite class of practitioners. In our neck of the woods, Brent Gibbs can claim expertise on Shakespeare's extensive canon. The University of Arizona theatre professor is intimately attuned to the Bard's verse and physical demands (he's also a professional fight director).
Not only has Gibbs helmed 21 of Shakespeare's plays in 30 years at the University of Arizona, but he's come full circle with a second iteration of ROMEO AND JULIET, marking the first time he has directed the same title twice.
In his program notes, Gibbs relates a fascinating anecdote. While driving through the hills of Ohio last summer, on his way to directing a different Shakespeare production, he drew inspiration from listening to a murder ballad. Gibbs then parlayed his insight into a directorial concept for ROMEO AND JULIET.
Verona, Italy, is now Verona, Kentucky. Nice catch there, though most of us out of Appalachia's range missed that tidbit of Jeopardy trivia. Kidding aside, the ability to reimagine a hallowed Elizabethan tragedy in another space and time proves Shakespeare's far-reaching appeal.
Appalachia spawned many a murder ballad. This Verona is a short drive from the site of America's most notorious family conflict: the Hatfield-McCoy's years-long enmity that ended in a bloody war in the late 1800s.
Gibbs was certainly onto something. But while I admire the premise, it's hardly uncharted territory, given the acknowledged reality of regional hounds plucking their low-hanging fruit before some enterprising college professor caught on. They would have first dibs on the Hatfield-McCoy connection.
Nevertheless, Arizona Repertory Theatre (ART) gives local audiences a refreshingly novel experience. The current production in the versatile space of Tornabene Theatre is imaginative and lush.
Christina Griffey's two-storied "stone" construction is the multipurpose setting of this ensemble-driven play. Across the stage stands a towering tree with serpentine branches hoisted over the structure and lit effectively from the rafters, at once gorgeous and menacing.
Gibbs has deployed a Southern American brogue to align the story with the appropriate setting (with Kevin Black as dialect coach). If you're not prepared for Shakespeare's vowels reduced to "diphthongization," it's the artistic choice you'll have to accept. I released my judgment halfway through the show, chiefly due to a solid and earnest performance by a talented cast of student actors. Kudos to Brooke Ford and Jakob Dyson for lighting and sound design, respectively, and for creating sensory details to match a distinctively spirited storytelling approach.
Max Murray and Sydney Di Sabato are a sterling pair. Murray's Romeo wields the reckless disposition of youthful nobility, driven by unqualified zeal yet unfazed by consequence. Di Sabato showcases Juliet's flippant edge, which serves her well when protecting her supple interior. Strong performances abound -- Tess Dinersetin as Lady Capulet, Madelyn Whitehead as the Nurse, and Camden Stankus as Escalus have the most clearly defined presence. The entire cast is most impressive in the opening minutes as they render the prologue in choral delivery of a famous single speech.
Thanks to a long and excellent history of musical theatre at the university, this version of ROMEO AND JULIET brims with exquisite voices, appropriately utilized to render a haunting American ballad. It signals a bittersweet future where musicals may not reign supreme, but singers will always be invaluable in the continued production of quality plays.
Photo Credit: Tim Fuller
ROMEO AND JULIET continues its run at Tornabene Theatre through March 19, 2023. For tickets, visit: