Dates

2/25/2021 - 3/28/2021

Theatre


Collegeville,PA




Ursinus College
Lynn Nottage

With warm humor and tremendous heart, Sweat tells the story of a group of friends who have spent their lives sharing drinks, secrets and laughs while working together on the line of a factory floor. But when layoffs and picket lines begin to chip away at their trust, the friends find themselves pitted against each other in the hard fight to stay afloat.
News About Sweat at Ursinus College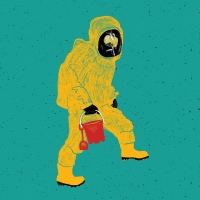 People's Light Presents THE CHILDREN By Lucy Kirkwood in January
December 20, 2019
People's Light presents Lucy Kirkwood's The Children, 2018 Tony Award nominee for Best Play. Two retired nuclear physicists live a quiet life in a cottage by the sea. Outside, the world is plagued by earthquakes, tsunamis, and a nearby nuclear meltdown. When a former colleague turns up after forty years with a shocking request, three old friends must reckon with their shared culpability in this darkly funny disaster drama. Directed by Executive Artistic Director Abigail Adams, The Children stars People's Light veterans Janis Dardaris, Marcia Saunders, and Graham Smith; and runs in the 160-seat Steinbright Stage January 15 a?" February 9. Tickets start at $35, including fees. To purchase, call 610.644.3500 or visit peopleslight.org. People's Light is located at 39 Conestoga Road, Malvern, PA 19355.