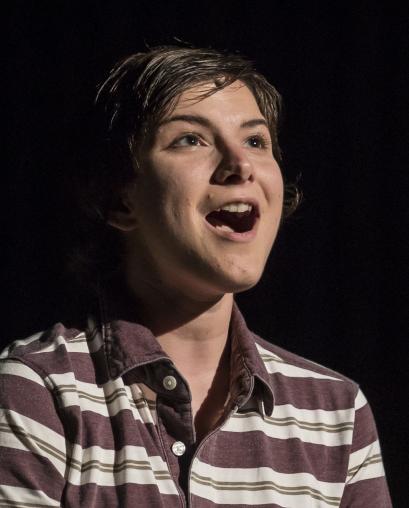 Good Speech Entertainment Presents ALL THIS!
by Liz Cearns - Sep 21, 2016
Good Speech Ent. presents All This!, at Gorilla Tango Theatre Bucktown (1919 N. Milwaukee Ave., Chicago IL 60647), Thursday September 29th, 2016. Tickets are $10; to purchase tickets call 773-598-4549 or visit www.gorillatango.com. This 90's inspired comedy variety show from Good Speech Entertainment is sure to be a night of turnt-up nostalgia! We got the Martin Luther Kings of Comedy (stand-up troupe), and 99 Problemz (Chicago's Improvised 90's Sitcom) doing a full mash-up show! Featuring improv, stand-up, sketch, and live music
New Musical ALL THE WORLD'S A STAGE to Premiere at The Blue Theatre in February
by Tyler Peterson - Jan 22, 2016
All the World's a Stage is a new musical that tells the beautiful story of life. The actors of this devised production tell personal stories of the many common experiences that connect us: birth, coming of age, love and relationships, career, loss of loved ones, aging and the greatest mystery of them all. The stories are connected by Shakespeare's concept that 'All the world is a stage,' and that even if the details of our lives vary, we all share many of the same great moments.