Latest News on Shea Rafferty
Shea Rafferty News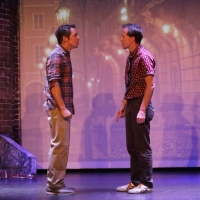 BWW Review: Florida Theatrical Association's BLOOD BROTHERS at The Abbey
by Joseph Harrison - Jun 12, 2022
"So, did you hear the story of the Johnstone twins? As like each other as two new pins. Of one womb born, on the self-same day, how one was kept and one given away?" These are the words spoken by the Narrator at the beginning of BLOOD BROTHERS, the long-running West End musical by Willy Russell which provides the perfect setup for the play that follows. BLOOD BROTHERS is not a show that gets produced that often, but that is likely exactly why the Florida Theatrical Association has opted to mount a production of the musical – to introduce it to new audiences and provide theatregoers the unique experience of seeing the show. I attended opening night and it was, in fact, the first time I have had the chance to see a live production even though I have been familiar with the piece due to its popularity in England and its not-as-successful run on Broadway in the early 1990's. And though the piece itself has some challenges (more on that later) the FTA's production is solid with outstanding and emotional performances by the cast and a creative vision true to the material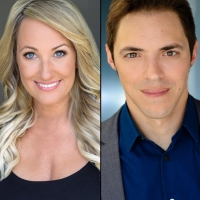 Florida Theatrical Association Announces The Cast Of BLOOD BROTHERS At The Abbey
by A.A. Cristi - May 20, 2022
Florida Theatrical Association has announced the cast of the Tony-nominated musical Blood Brothers, coming to The Abbey in downtown Orlando June 10 to 19.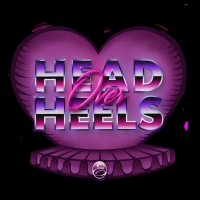 BWW Review: Get Up and Go to Encore Performing Arts' HEAD OVER HEELS at Orlando Shakes' Margeson Theater
by Albert Gutierrez - Jun 12, 2021
They say you can't teach an old dog new tricks, yet that is exactly what the intrepid team behind HEAD OVER HEELS sought to do. The 2018 musical retells Sir Philip Sidney's Old Arcadia by way of Shakespearean line delivery and the music of The Go-Go's.

BWW Review: Reconciling Politics and Religion in JESUS CHRIST SUPERSTAR at Garden Theater
by Kimberly Moy - Sep 12, 2017
The Garden Theatre kicks off it's 10th season with JESUS CHRIST SUPERSTAR. This production features a number of actors who are debuting at the Garden for the first time and a number of returning faces who are all ready to rock. With a familiar story, a famous score, and great live musicians this production should have risen to the top of Garden Theater debuts.

JESUS CHRIST SUPERSTAR to Open Garden Theatre's 10th Anniversary Season
by A.A. Cristi - Aug 14, 2017
The Garden Theatre (160 W Plant St.) is proud to present the classic rock opera, Jesus Christ Superstar, showing September 8 - October 1, 2017. This musical kicks off the Garden's 10th Anniversary 2017- 2018 Season. Jesus Christ Superstar is presented by Bob and Dianna Duffy. The show is also sponsored by Outdoor Living Products and Toole's Ace Hardware. The 2017 - 2018 theatre series is sponsored by Evoyent, a Deloitte Network Company.
Photo Flash: NYMF's UNDER FIRE Rehearsals
by Gabrielle Sierra - Sep 30, 2009
John Bonanni, Big Fish Big Pond, Ltd and the New York Musical Theater Festival present the world premiere of Under Fire, a new musical set in the late 1970's during the bloody revolution in El Mirado, and based upon the 1983 motion picture of the same title.