Latest News on Phillip Howze
Phillip Howze Biography
Playwright





Phillip Howze News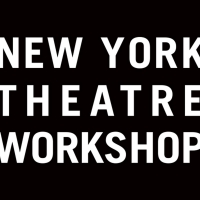 New York Theatre Workshop Announces 2022/23 2050 Artistic Fellows
by Chloe Rabinowitz - Jun 28, 2022
New York Theatre Workshop has announced the playwrights and directors selected for the 2022/23 Season 2050 Artistic Fellowship. The 2022/23 Artistic Fellows are Miranda Cornell, Thaddeus McCants, Aileen Wen McGroddy, Attilio Rigotti, Andrew Rodriguez and Minghao Tu.
Soho Rep Announces 2022-23 Season Featuring Three World Premieres
by Chloe Rabinowitz - Jun 21, 2022
Soho Rep today announced its 2022–23 season, consisting entirely of large-scale works by early-career artists that have been commissioned by the organization.
Tripwire Harlot Press to Publish Plays By Ground-Breaking BIPOC Writers in Sledgehammer Series
by Chloe Rabinowitz - May 20, 2022
The Sledgehammer Series, a book project hosted by Tripwire Harlot Press, was created during the pandemic by playwrights Sheila Callaghan, Jacqueline Goldfinger, and Sarah Ruhl to address limited opportunities in dramatic publishing in the American theater, and specifically to redress a lack of published visibility for BIPOC playwrights.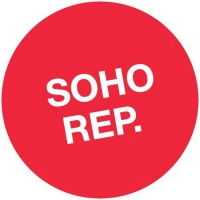 Soho Rep. Announces 2021-22 Season
by Chloe Rabinowitz - Sep 15, 2021
Soho Rep. today announced a robust 2021-22 season with which it will reopen its home at 46 Walker Street. The company welcomes full-capacity in-person audiences back for the first time since late 2019 with the presentation of works-in-progress from the Writer/Director Lab, a signature program of the theater for over two decades.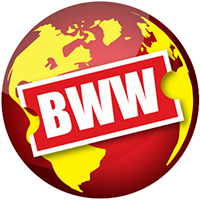 Manhattan Theatre Club Announces Six 2021 Sloan Playwriting Commissions
by Stephi Wild - Jul 28, 2021
Since 2001, MTC has awarded a total of 100 commissions through the Sloan Foundation Program. Learn more about this year's commissions here!
Signature Theatre Welcomes Back Live Audiences With Lynn Nottage's THE WATERING HOLE
by Chloe Rabinowitz - May 26, 2021
Signature Theatre will present The Watering Hole (June 22-July 25), an immersive theatrical installation conceived and created by Lynn Nottage and acclaimed writer, director, and curator Miranda Haymon, bringing together multidisciplinary artists of color in an expansive reimagining of theatrical space.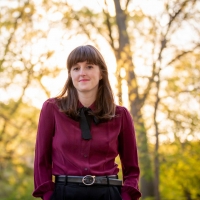 OKC Rep Selects Kelly Kerwin as New Artistic Director After National Search
by Stephi Wild - May 14, 2021
The Oklahoma City Repertory Theatre (OKC Rep) and its Board of Directors are proud to announce the selection of its new Artistic Director Kelly Kerwin.
Soho Rep. Launches Job Creation Program Called SOHO REP. PROJECT NUMBER ONE
by Chloe Rabinowitz - Sep 24, 2020
Responding to the extreme precarity the artistic community is experiencing amidst a dire lack of government intervention, Soho Rep. Project Number One creates jobs to support artists in this moment and will be part of building a new path forward.
Lincoln Center Theater Announces the Beaumont New Play Commission Program
by Chloe Rabinowitz - Sep 3, 2020
Lincoln Center Theater has announced the creation of a new artistic initiative - The Beaumont New Play Commission Program.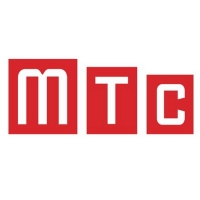 Manhattan Theatre Club Announces Recipients of the Alfred P. Sloan Foundation Initiative Commissions
by Chloe Rabinowitz - May 18, 2020
Lynne Meadow (Artistic Director) and Barry Grove (Executive Producer) have announced this year's six recipients of the Alfred P. Sloan Foundation Initiative commissions. The commissioned writers are Kate Attwell, Mia Chung, Noah Diaz, Julia Izumi, Ife Olujobi, and Stacey Rose.