Date Of Death:
October 15, 2002 (???)
Birth Place:
Braunschweig, GERMANY
Latest News on Norbert Schultze

Date of Birth: November 26, 1911
Date of Death: October 15, 2002 (90)
Birth Place: Braunschweig, GERMANY
Latest News on Norbert Schultze
Norbert Schultze News
BWW Review: KIM DAVID SMITH: MOSTLY MARLENE â€" ADELAIDE CABARET FESTIVAL 2021 at Space Theatre, Adelaide Festival Centre
by Barry Lenny - Jun 24, 2021
He had the audience in the palm of his hand.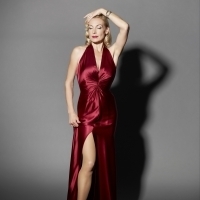 BWW Review: ADELAIDE CABARET FESTIVAL 2019: UTE LEMPER - RENDEZVOUS WITH MARLENE at Thebarton Theatre
by Barry Lenny - Jun 10, 2019
It was all too quickly over, but the audience would have stayed all night.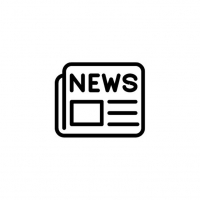 Ute Lemper lleva ÚLTIMO TANGO EN BERLÍN al Teatro Real
by Jose German Martinez Paneque - Oct 25, 2017
El proximo 29 de octubre a las 20.00 tendra lugar en el Teatro Real de Madrid LTIMO TANGO EN BERL N, un concierto en que Ute Lemper ofrecer un repertorio muy suyo.
BWW Review: Janice Hall Captures the Grandeur and Humanity of Dietrich in GRAND ILLUSIONS Revival
by Victoria Ordin - Sep 19, 2016
'Without Dietrich, there would have been no Madonna...and no Gaga,' Janice Hall announced at the outset of her brilliant revival of GRAND ILLUSIONS: THE MUSIC OF MARLENE DIETRICH, the most recent installment of Stephen Hanks' New York Cabaret's Greatest Hits. Co-produced by Father Jeffrey R. Hamblin and flawlessly directed by Peter Napolitano, Hall's show---for which the former opera singer won both MAC and Bistro awards in 2011 and 2012, respectively---seamlessly weaves together the music and life of the enigmatic movie star and international cabaret sensation whose greatest creation, in Hall's words, 'was herself.'
BWW Review: The Mabel Mercer Foundation's 26th Annual Cabaret Convention Comes Home to Town Hall, Night Two, October 14
by Alix Cohen - Oct 17, 2015
On the second night of this year's 26th Annual Cabaret Convention, Jeff Harnar and Andrea Marcovicci hosted A Sentimental Journey: World War II Songs, inspired by Marcovicci's memorable Oak Room at The Algonquin show, I'll Be Seeing You--Love Songs of World War II. (The CD is highly recommended.) As always with this pair's Convention contribution, the show was a treat in part because of its singular glamour. Much of our audience was exceptionally familiar with and nostalgic about these songs. A few had to be politely quieted for singing along, more than a few took each other's hands. It seems I've heard that song before . . . the co-hosts begin, warming the room.
BWW Reviews: UTE LEMPER Brought Chilean Love to Adelaide
by Barry Lenny - Sep 25, 2013
Ute Lemper first visited Australia two decades ago and, for her 20th Anniversary tour, she has brought something new, a set of songs that she has composed in collaboration with Argentinean bandoneonist, Marcelo Nisinman, setting the love poems of Chilean poet, Pablo Neruda