Latest News on Martha Wadsworth
Latest News on Martha Wadsworth
Stage Credits
  [Broadway]
1964
Virginia Baker (Understudy)
Productions
[Broadway, 1964]
Production Assistant
[Broadway, 1964]
Assistant to the Producer
Stage
Performances
  [Broadway]
1964
Virginia Baker (Understudy)
Productions
[Broadway, 1964]
Production Assistant
[Broadway, 1964]
Assistant to the Producer
Martha Wadsworth News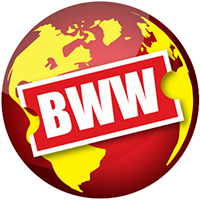 LPTW Invites Global Audience To Gilder/Coigney International Theatre Award Program
by Stephi Wild - Feb 1, 2021
In the fourth iteration of its prestigious Gilder/Coigney International Theatre Award Program (GCITA), The League of Professional Theatre Women, one of the foremost United States organizations promoting women in the arts, invites a global audience to attend transformative conversations with women theatre artists at the forefront of social reform as the world confronts an array of crises unparalleled in the modern era.
Martha Wadsworth Frequently Asked Questions
How many Broadway shows has Martha Wadsworth been in?
Martha Wadsworth has appeared on Broadway in 1 shows.
How many West End shows has Martha Wadsworth been in?
Martha Wadsworth has not appeared in the West End