Latest News on Katherine Cornell:
Latest News on Katherine Cornell
Katherine Cornell News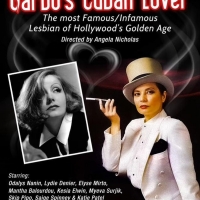 GARBO'S CUBAN LOVER Opens at Casa 0101 Theatre In February
by Stephi Wild - Jan 6, 2023
Macha Theatre/Films will present the critically acclaimed play¬†Garbo's Cuban Lover at Casa 0101 Theatre from February 10 - 25, 2023. Opening night weekend Red Carpet will take place on Saturday, February 11, 2023 with a reception following the performance. The new mounting will be a 'Äúreimagined production'ÄĚ of the show, with more music, dance and multimedia.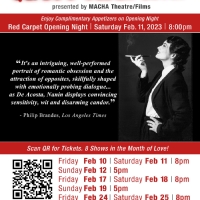 GARBO'S CUBAN LOVER Comes to Casa 0101 Theatre in February
by Stephi Wild - Dec 1, 2022
MACHA Theatre/Films will present the critically acclaimed play Garbo's Cuban Lover. First produced in 2001, the new mounting will be a 'reimagined production' of the show, with more music, dance and multimedia.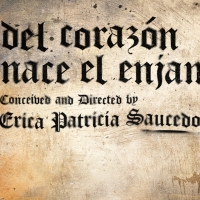 Texas Theatre and Dance Presents DEL CORAZ√"N NACE EL ENJAMBRE
by Chloe Rabinowitz - Mar 11, 2021
Activating the cockroach as a time-traveling avatar, this newly-developed work interweaves stories of metamorphosis, resistance and revolution in order to explore how attuning to a theoretical brown commons might expand possibilities of freedom.
BWW Interview: Meet the Fabulous Couple of OLD SHOW QUEENS- Streaming Now!
by Nicole Rosky - Sep 10, 2020
Dying for a new diversion in the absence of live theatre? Look no further than Old Show Queens- a 13-episode web series that is streaming now!

Ed Asner and Kate Burton To Star In THE SOAP MYTH East Coast Tour
by Stephi Wild - Nov 28, 2017
Seven time Emmy Award-winner Ed Asner and three time Emmy Award and Tony Award-nominee Kate Burton will star in a two-week East Coast tour of concert readings of Jeff Cohen's play The Soap Myth. The readings, which will be directed by Pam Berlin and will also feature Ned Eisenberg & Blair Baker, will serve as a tribute to International Holocaust Remembrance Day. The tour will begin on Monday, January 22, 2018 in Miami Beach Florida, and will conclude on Thursday, February 1 at Hofstra University on Long Island.
Spend Election Eve with ESTP and One of the Great American Comic Playwrights
by A.A. Cristi - Oct 27, 2016
No Time for Comedy is unlike anything you have ever seen, I feel sure. It is funny and clever - much of the dialogue is of Jane Austen caliber - but it joyfully refuses to go any of the places you think it probably might. It is political, and pointed, but never preachy, except to call attention to the motives of those who would preach. It is at once a parody of a witty Broadway comedy of the nineteen-twenties, -thirties, and -forties, and the apotheosis of it; and a part of it also contains a convincing and fairly furious repudiation of itself. For this 1939 play seems well aware that its very style is about to be subsumed by world conflict…
BWW Interview: Playwright Bryan Delaney and THE SEEDBED at NJ Rep
by Marina Kennedy - Oct 4, 2015
Broadwayworld.com interviewed Playwright, Bryan Delaney about 'The Seedbed' and his career. Directed by SuzAnne Barabas, 'The Seedbed' will be making its World Premiere on the New Jersey Repertory Stage from October 15th to November 15th.
Bernadette Peters to be Honored at Drama League's Centennial Gala This Year
by Tyler Peterson - Sep 8, 2015
The Drama League, embarking on a landmark year of celebration commemorating its 100 years of service to the American theater, will honor Golden Globe and three-time Tony Award winner and musical theater icon Bernadette Peters as their Centennial Honoree.  The Drama League Centennial Gala is set for Monday evening, November 2, 2015 at The Plaza (768 Fifth Avenue) in New York City.
Katherine Cornell Frequently Asked Questions
How many Broadway shows has Katherine Cornell been in?
Katherine Cornell has appeared on Broadway in 1 shows.
How many West End shows has Katherine Cornell been in?
Katherine Cornell has not appeared in the West End