Date of Birth: August 18, 1896
Date of Death: January 03, 1933 (36)
Birth Place: Toronto, ON, CANADA
Latest News on Jack Pickford
Jack Pickford News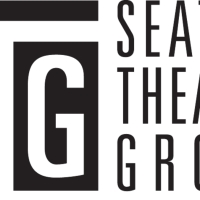 Legends, Laughter, And Love Star In STG's 2022/23 SILENT MOVIE MONDAYS
by A.A. Cristi - Sep 30, 2022
Legends, laughter, and love take center stage in STG's 2022/23 Silent Movie Mondays series. Audiences will be treated to films from the 1920s and earlier, including Go West on Nov. 21, It on Feb. 13, Exit Smiling on May 8, and Comedy Shorts on July 31.
Legends, Laughter, And Love Star In STG's 2022/23 SILENT MOVIE MONDAYS
by A.A. Cristi - Sep 30, 2022
Legends, laughter, and love take center stage in STG's 2022/23 Silent Movie Mondays series.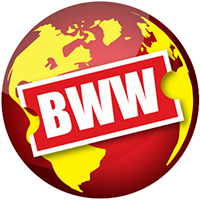 Casting Announced for the New National Touring Production of THE SOUND OF MUSIC
by A.A. Cristi - Aug 14, 2017
NETworks Presentations announces casting for a brand new production of The Sound of Music as part of a North American tour. State Theatre New Jersey presents four performances of The Sound of Music December 22-24, 2017. Tickets range from $35-$98.
Witness WITNESS FOR THE PROSECUTION at Bristol Riverside Theatre 5/9-28
by A.A. Cristi - Apr 26, 2017
Community, collaboration and crime capture the mood at Bristol Riverside Theatre's production of Agatha Christie's Witness for the Prosecution, running May 9-May 28.  Directed by Susan D. Atkinson, the high-voltage thriller by the Queen of Crime drama, which concludes BRT's 30th Anniversary Season, features an ensemble of professional actors Sharon Alexander, Keith Baker, Kenneth Boys, Hanna Gaffney,  Leonard C. Haas, Eleanor Handley, Thomas-Robert Irvin, Kyra Leeds, Matt Leisy, James Luse, William R. McHattie, Christopher J. Perugini, Carl Wallnau, Paul B. Weagraff, and Kylie Westerbeck performing alongside Bucks County community members Missy Andrews, Mari Bernhagen, Drew Burke, Melissa Bushey, David Owen Cashell, Sybil Cooper, Matthew DiMarino, Ginny Fairweather, Maryann Fanning, Michael Gearty, Regina Gluhski, Terri Hall, Sarah Konyves, Donna Rae Lee, Matt Lydon, Sr., Matt Lydon, Jr., Donna McCole, Ronald Pae, Eileen Peters, Dottie Polsenberg, Lesia Pryor, Patricia Rooney, Kurt Scholer, Marion M. Walter, Harriet Zeff, and Margie Zielinski.
GHOSTLIGHT Gets Starry NYC Reading Tonight
by BWW News Desk - Oct 22, 2015
Broadway leading lady Jennifer Hope Wills (THE PHANTOM OF THE OPERA; WONDERFUL TOWN) will play the role of scorned wife 'Billie Burke' (who was famously married to Flo Ziegfeld, but was perhaps most known for he role as Glinda in MGM's classic THE WIZARD OF OZ) in the highly anticipated staged reading of GHOSTLIGHT the musical tonight, October 22nd at 9:00 PM.
Kimberly Faye Greenberg and Abigail Ludrof Join GHOSTLIGHT Reading
by BWW News Desk - Oct 21, 2015
Yesterday, the creative team of GHOSTLIGHT the musical announced that Leigh Martha Klinger will play the leading role of 'Olive Thomas' in next month's high profile staged reading of the show. Today, they have announced that Kimberly Faye Greenberg (DANNY AND SYLVIA) and Abigail Ludrof (The HVAC PLAYS) has joined the cast as 'Fanny Brice' and 'Molly Cook', respectively.
Leigh Martha Klinger Stars in GHOSTLIGHT Reading Today in NYC
by BWW News Desk - Oct 21, 2015
GHOSTLIGHT the musical welcomes Leigh Martha Klinger as the show's latest leading lady. Klinger is known for her work in Europe, most notably for her performances in REBECCA, WE WILL ROCK YOU, RUDOLF, LES MISERABLES, SOME LIKE IT HOT, LITTLE SHOP OF HORROS and INTO THE WOODS.
Jack Pickford Frequently Asked Questions
How many Broadway shows has Jack Pickford been in?
Jack Pickford has appeared on Broadway in 1 shows.
How many West End shows has Jack Pickford been in?
Jack Pickford has not appeared in the West End