Latest News on Dan Mason:
Dan Mason News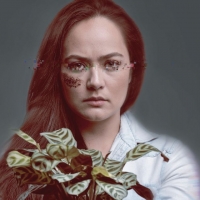 BWW REVIEW: THE LINDEN SOLUTION Highlights The Dangers Of An Apathetic Society Content To Watch As Others Takeover How Their Societies Are Run.
by Jade Kops - May 30, 2021
THE LINDEN SOLUTION shines a shocking spotlight on the dangers of complacency as extreme right-wing ideals bubble dangerously beneath the surface of society and history threatens to repeat itself.
Regional Roundup: Halloween Edition! Top 10 Spooky Stories This Week Around the Broadway World - 10/30; Signature's HALLOWEEN SPOOKTACULAR, DRACULA in Milwaukee and More!
by BWW Special Coverage - Oct 30, 2015
Happy Halloween!  This week, we go around our Broadway World to feature stories on ghosts, goblins, illusionists and all things Halloween in Washington, DC, Milwaukee, Spain, and more. Check out our top 10 spooky stories around our Broadway World below, which include Signature's HALLOWEEN SPOOKTACULAR, DRACULA in Milwaukee, and the 40th Anniversary of ROCKY HORROR PICTURE SHOW in Spain, just to name a few.
BWW Review: Theatreworks' Haunting New Adaptation of GHOSTS
by Christi Esterle - Oct 26, 2015
Murray Ross' adaptation of Ghosts distills Henrik Ibsen's three-act play into a brisk, intermission-free 100 minutes. A concession to shorter attention spans? Perhaps, but Ross' primary focus here is maintaining an uninterrupted pace as the events of the play hurtle towards their inevitable tragedy, brought about by a past long-concealed but ultimately inescapable.
Andre J. Fernandez Named President of CBS Radio
by Caryn Robbins - Apr 13, 2015
Andre J. Fernandez has been named President of CBS RADIO, one of the nation's leading collections of major market radio stations. The announcement was made by Leslie Moonves, President and CEO of CBS Corporation, to whom Fernandez will report. He begins next week and will be based in New York.
NRACT Presents XANADU, Now thru 9/21
by BWW News Desk - Sep 5, 2014
North Raleigh Arts & Creative Theatre brings the tongue-in-cheek, award-winning hit Broadway musical Xanadu to the Triangle for its local premiere tonight, September 5th through 21st.