Latest News on Cheryl Lynn Bruce
Stage Credits
  [Broadway]
1990
2nd Narrator
Elizabeth Sandry
Cheryl Lynn Bruce Awards and Nominations
Helen Hayes Awards - 1991 - Outstanding Lead Actress, Non-Resident Production

Cheryl Lynn BruceFrom the Mississippi Delta
Cheryl Lynn Bruce News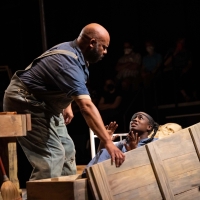 Review: Stunning, Well-Made HOUSE OF THE NEGRO INSANE at Contemporary American Theater Festival
by Jack L. B. Gohn - Jul 20, 2022
A well-made, stunning play, about racist mental hospital practices in the not very long-distant past, with four strongly-imagined characters and an explosive ending.
BWW Review: CATF's THE HOUSE OF THE NEGRO INSANE is a Riveting, Mind-Blowing Experience
by Andrew White - Jul 11, 2022
Terence Anthony's offering at this year's Contemporary American Theater Festival, 'The House of the Negro Insane,' will sweep you up in a tornado of emotions and deliver a few gut-punches as well, with riveting characters whose challenges make our own problems look as trivial as that fly landing on your picnic blanket. A polished piece of playwriting, this piece-now finally launched, after the long COVID hiatus-should find its place on stages across the country.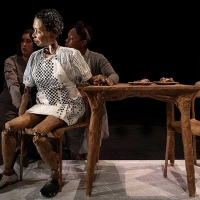 DuSable Museum & The Chicago International Puppet Theater Festival Present Toni Morrison's THE BLUEST EYE
by Stephi Wild - Jan 13, 2022
The DuSable Museum of African American History is partnering with the 4th Chicago International Puppet Theater Festival to present a remarkable production of The Bluest Eye, based on Toni Morrison's 1970 groundbreaking coming-of-age novel.
Robert Falls to Step Down as Goodman Theatre Artistic Director in Summer 2022
by Chloe Rabinowitz - Sep 15, 2021
After more than three decades leading creative operations for one of America's largest theaters, Tony Award-winner Robert Falls is ending his tenure as Artistic Director of Goodman Theatre. Today, Falls announced his intention to step down next summer at the completion of the current 2021/2022 Season.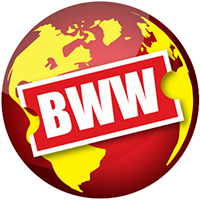 RUTH BADER GINSBURG: A LIVING DOCUMENT Begins Streaming This Weekend
by A.A. Cristi - Jun 10, 2021
On Saturday, June 12th at 8:00pm CST, Play-PerView will present Dianne Nora's Ruth Bader Ginsburg: A Living Document in collaboration with Chicago's A Red Orchid Theatre. The production will stream through June 16, 2021.
Virtual Theatre This Week: June 7-13, 2021- with Matthew Morrison, Kelli O'Hara, Aaron Tveit and More!
by Nicole Rosky - Jun 7, 2021
This week (June 7-13) in live streaming: Matthew Morrison visits Backstage Live, the Next on Stage Season 3 finale, Show of Titles premieres, and so much more!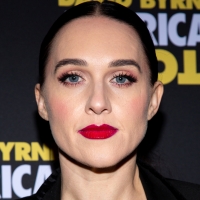 Lena Hall, Blair Brown, Ben Feldman and More to Star in Livestreamed Works by Zakiyyah Alexander, Mando Alvarado & Others
by Chloe Rabinowitz - May 7, 2021
On Saturday, May 22nd at 7:00pm EST, Play-PerView will live stream AYA or Dear Lover by Fernanda Coppel (King Liz, "How To Get Away With Murder").  Directed by Estefania Fadul, this production will feature Raul Castillo ("Looking," "Atypical"), Tina Huang ("Rizzoli & Isles," "Arrow"), and Roxana Ortega ("The Casagrandes," "American Vandal").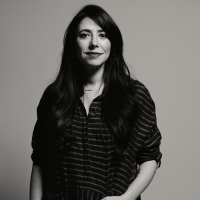 The Broad Stage Announces Five Artistic Partnerships Creating Newly Commissioned Works
by Chloe Rabinowitz - Apr 14, 2021
The Broad Stage has announced a new chapter in its artistic future – as a commissioner and producer of new work – centered around dynamic partnerships with a diverse mix of performers, directors, choreographers, composers, librettists, and arts venues – in the 2021-2022 through 2023-2024 seasons, with exact production dates to be announced.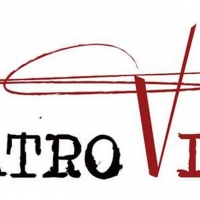 Teatro Vista Launches Search For New Artistic Director
by A.A. Cristi - Mar 31, 2021
Teatro Vista, Chicago's largest professional Latinx theater company and one of the country's premier Latinx arts organizations, has launched a search for its next Artistic Director.  
Court Theatre Continues Thought Series With THE BACCHAE + CONTEMPORARY ADAPTATIONS
by Stephi Wild - Oct 2, 2020
Court Theatre, under the continuing leadership of Charles Newell, Marilyn F. Vitale Artistic Director, and Executive Director Angel Ysaguirre, continues its Theatre & Thought series with Euripides' The Bacchae + Contemporary Adaptations.
Cheryl Lynn Bruce Videos

Video: First Look at LA HAVANA MADRID at Goodman Theatre
by Alan Henry - Jul 26, 2017
On the heels of critically-acclaimed sold-out runs at Steppenwolf Theatre Company and The Miracle Center in Logan Square, Teatro Vista's La Havana Madrid by Sandra Delgado arrives at Goodman Theatre for an extended summer run, July 21 - August 20. Chicago's fabled 1960s nightclub, La Havana Madrid, comes bursting back to life in 'an immersive, wholly enjoyable experience' (Chicago Reader) complete with live music and 'enough dancing and bonhomie to tempt you away from your little table down front' (Chicago Tribune). Directed by Teatro Vista ensemble member Cheryl Lynn Bruce, the production was inspired by true stories of Cuban, Puerto Rican and Colombian immigrants who found refuge in the nightclub. Delgado leads the eight-member cast (a full list appears below) as a mystical woman who conjures stories and vibrant songs performed live onstage each night by Colombian-American musician Roberto 'Carpacho' Marin and his band of 30 years, Carpacho y Su Super Combo.
Cheryl Lynn Bruce Frequently Asked Questions
How many Broadway shows has Cheryl Lynn Bruce been in?
Cheryl Lynn Bruce has appeared on Broadway in 1 shows.
How many West End shows has Cheryl Lynn Bruce been in?
Cheryl Lynn Bruce has not appeared in the West End
What awards has Cheryl Lynn Bruce been nominated for?
Outstanding Lead Actress, Non-Resident Production (Helen Hayes Awards) for From the Mississippi Delta .
What awards has Cheryl Lynn Bruce won?
Outstanding Lead Actress, Non-Resident Production (Helen Hayes Awards) for From the Mississippi Delta.