PRESERVATION

Release Date:

1/9/2015

About PRESERVATION follows brothers Sean (Pablo Schreiber), a recently returned veteran, and Mike (Aaron Staton), a hedge fund manager, who head out of town to hunt in a closed nature preserve with Mike's wife, Wit (Wrenn Schmidt) - a brainy anesthesiologist - in tow. With Sean unhinged from his stint in the military, and Mike distracted by career ambition, this was not the romantic getaway Wit was hoping for. But soon the trio is threatened by an unseen menace, and the hunters become the hunted. A camping trip in the woods turns into a contest for survival. When the brothers are stalked and ensnared, Wit must unleash her own animal instincts or else end up a trophy. (C) The Orchard


click to enlarge
Latest Articles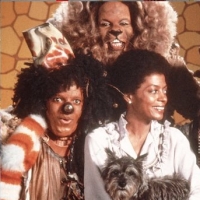 The Academy Museum to Celebrate First Anniversary With THE WIZ Screening
by Michael Major - September 27, 2022
Director Sidney Lumet followed a string of Oscar®-winning 1970s classics with this lavish adaptation of the popular Broadway musical The Wiz, noted for its lively score and all-Black cast.  The Academy Museum's first anniversary screening of The Wiz will feature live dance performances by the Debbie...
Hot Springs Documentary Film Festival Announces Lineup for 31st Edition
by Michael Major - September 20, 2022
Screenings will kick off with the Opening Night presentation of Mark Fletcher's Patrick and the Whale, followed by the Centerpiece Selections of Ben Klein and Violet Columbus' The Exiles and Shaunak Sen's All That Breathes, with Kathlyn Horan's The Return of Tanya Tucker – Featuring Brandi Carlile s...
SAVING THE MANOR Series to Premiere on HGTV in October
by Michael Major - September 20, 2022
HGTV will transport viewers to the ultimate fairytale location in its newest renovation series, Saving the Manor. During the series, cameras will follow couple Dean Poulton and Borja de Maqua as they single-handedly renovate a magnificent, yet dilapidated, ten-building, 65-room historic English esta...
Amee Dolleman, Charles Pugliese, Mahita Penke and Jennifer Dubin Promoted at Disney Branded Television
by Michael Major - September 06, 2022
Amee Dolleman and Charles Pugliese have been promoted to vice president, and Mahita Penke and Jennifer (Jen) Dubin have been promoted to executive director, Original Movies, Disney Branded Television, a provider of original content for Disney+ and Disney Channels....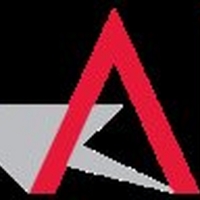 Michelle Yeoh And Lawrence Herbert To Receive Honorary Degrees At AFI Conservatory Commencement
by A.A. Cristi - August 05, 2022
The American Film Institute announced today it will confer a Doctorate of Fine Arts degree honoris causa for contributions of distinction to the art of the moving image upon Michelle Yeoh, who will become the first Asian artist to receive the AFI honor; and a Doctorate of Communication Arts degree h...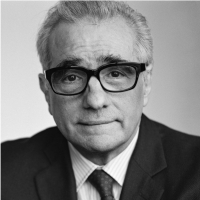 Martin Scorsese to be Honored at LMGI Awards
by Michael Major - July 13, 2022
Martin Scorsese will receive the Eva Monley Award from the Location Managers Guild International (LMGI) at its 9th Annual LMGI Awards. The awards ceremony and dinner will honor more than 50 years of Scorsese's extraordinary award-winning work. The announcement was made by John Rakich, LMGI President...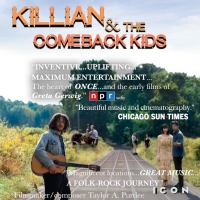 Musical Film KILLIAN & THE COMEBACK KIDS Featuring Taylor A. Purdee & More to Arrive on Digital Platforms in August
by Chloe Rabinowitz - July 07, 2022
In August, film distributor Hope Runs High will release its latest feature film across VOD platforms — bringing the much-lauded "Killian & the Comeback Kids" to a national audience outside of its 30 city theatrical release....
Samantha Shay's MOTHER MELANCHOLIA to be Available For Online Viewing Worldwide
by Chloe Rabinowitz - June 21, 2022
From June 24-July 1, 2022, Samantha Shay's short film Mother Melancholia will be available to screen online worldwide....
Jury Revealed for Geena Davis' 8th Annual Bentonville Film Festival
by Marissa Tomeo - May 04, 2022
Today, The Bentonville Film Festival unveiled their distinguished Competition Jury, singularly dedicated to inclusive representation in media and entertainment. The festival, produced by the BFFoundation and chaired by Academy Award-winning Actor Geena Davis, will take place in-person June 22-26 and...
Samantha Shay's MOTHER MELANCHOLIA Will Have On-Demand Screenings to Benefit Ukraine
by Marissa Tomeo - May 04, 2022
From May 9-15, Samantha Shay's short film Mother Melancholia will be available for on-demand viewing via pay what you can, and all funds raised will go towards aiding the Ukrainian people. The film is a multi-layered portrait of four women set to a soundtrack for the end of the world. As part of the...